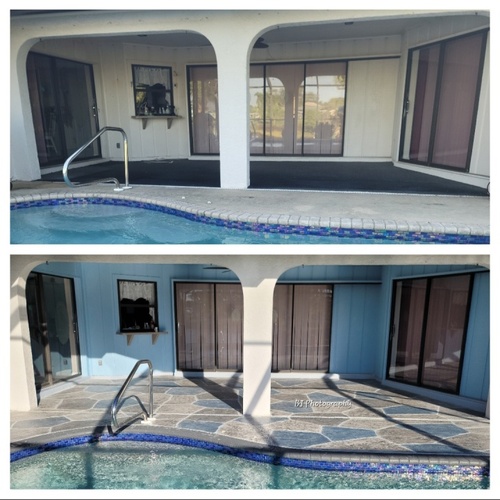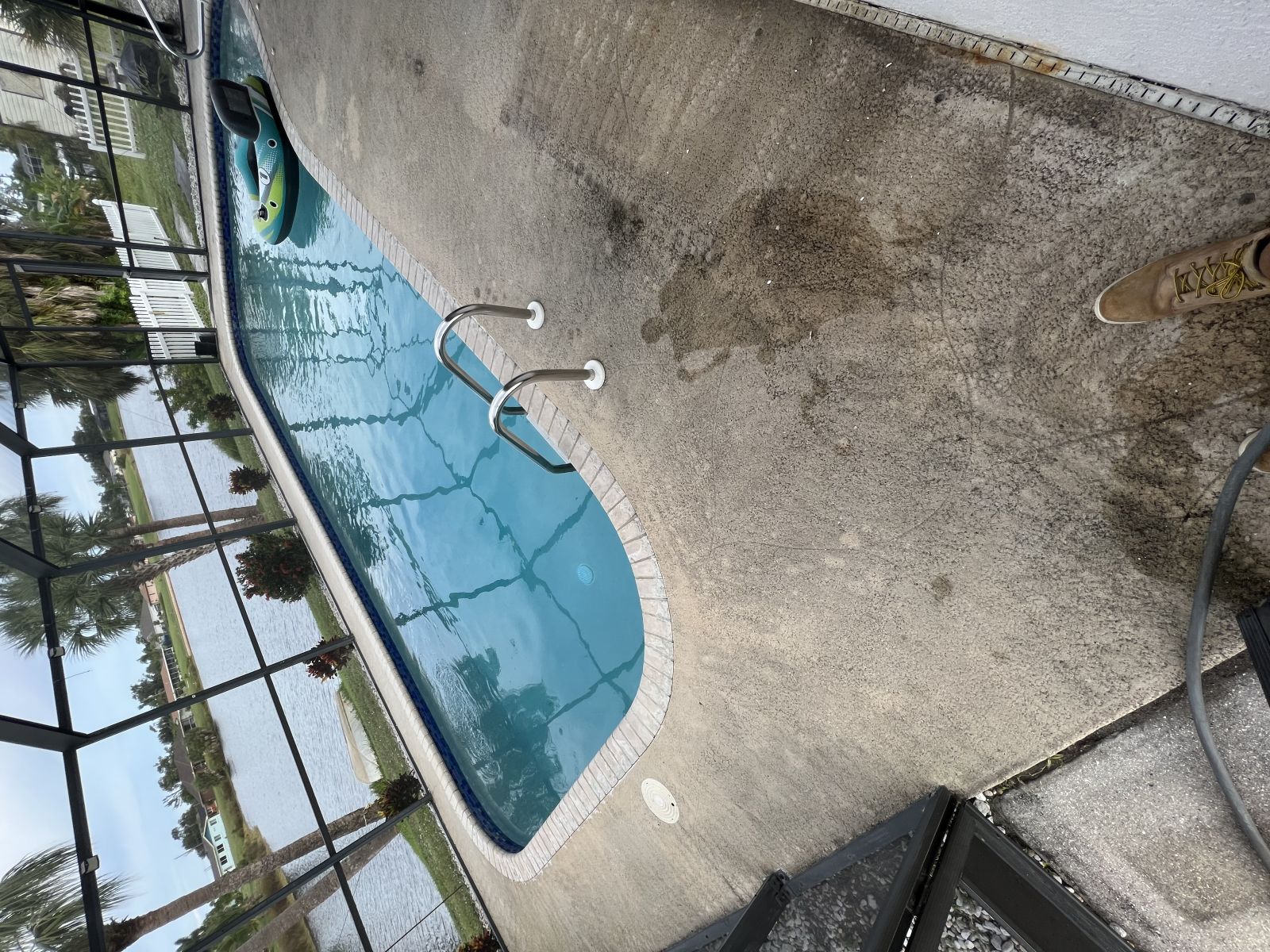 A & R Overlay hand crafted and carved their overlay expertise in our lanai pool area and made it simply amazing. Our backyard lanai area has not only been restored but transformed into something special. We have always loved our outdoor living area but the transformation from the traditional carpet over concrete to hand crafted overlay is like night and day.
A & R Overlay LLC from Port Charlotte delivered every step of the way, even through some unfortunate weather conditions. They communicated with me and explained step by step throughout the entire process. They were on time while respecting my time and our home as if it was their own. They took no short-cuts while masterfully handcrafting their overlay profession with precision and care.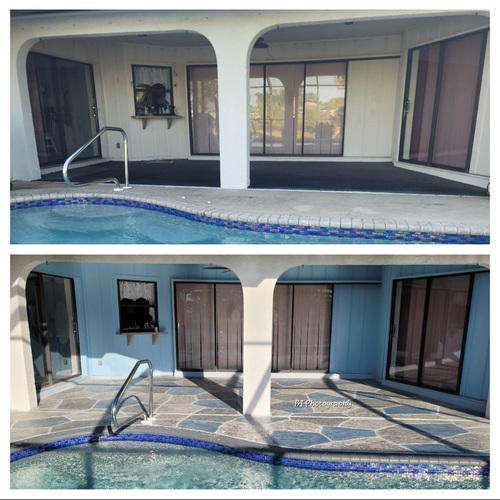 I'm not even sure if these before and after pics will show the real beautification of our new overlay lanai area. Hopefully you'll see the big difference and added value that's been done to our pool area. Curb appeal is great when you're selling your home but backyard appeal is great when you're enjoying your home. This hand crafted and carved overlay is a game changer in our outside home appeal.
Some people say that a picture can be worth a thousand words, but these before and after pics for me almost has me speechless. Our morning sunrise cups of coffee and late evening sunsets are going to feel a little bit nicer now. I so value these guys hard work for adding good value and a beautiful touch to our home. This is definitely one of the best home investments that anyone can make.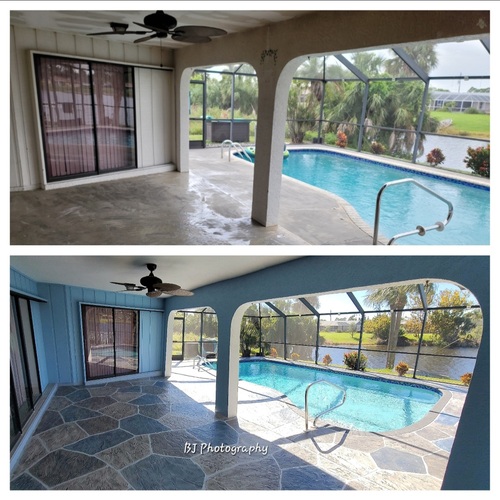 Yes, I'm a happy and proud customer that's gladly and proud to help spread the word about these guys of what they can do for you. They don't have a real advertising budget because advertising fees adds money to your project. So please mention this blog when reaching out to them. This will let them know that their trust in my free advertising for them is helping their local Port Charlotte LLC company.
Please visit their website at AROverlayllc.com or just call Rick at 941-661-6345 and mention my name Bruce and hopefully he'll give you a special discount from this article.
Enjoy your new hand crafted and carved overlay lanai transformation today.
Bruce Jacobs
Visits: 1019 Visits: 9