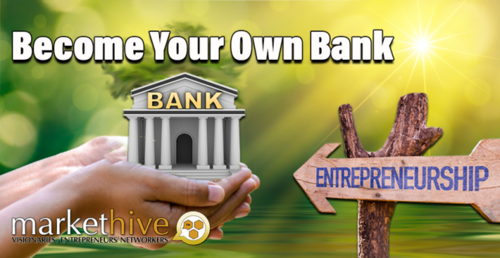 Become Your Own Bank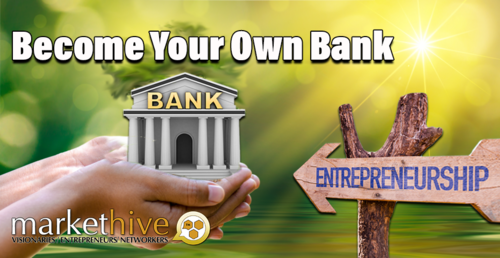 It seems that traditional banking is on life support. This article looks at the recent update in support of this premise and explores how to become your own bank in light of our crumbling banking system.



Current Reality | Traditional Banking
You will already be aware of the collapse of Silvergate Capital, Silicon Valley Bank, and Signature Bank, and many are predicting that this is only the beginning of a domino effect. If you live outside America, you may be concerned about where your bank now stands.
You could check in with your bank to see whether they conducted a recent stress test and, if so, how they fared. A stress test looks at a bank's financial capacity to tolerate sharp economic downturns.
The problem with relying on this feedback is that banks do not wish to cause panic because this would result in a bank run. So it may be wise to hold that data on a loose palm, so to speak.
Bear in mind that when you deposit money into the banks, it does not stay in your account. The banks trade deposits for profits without your permission and keep any profits while continuing to charge you for custody of your money.
Since the stock market is also collapsing, if a bank run were to occur, there would not be enough money for everyone to access their accounts.
With the implosion of the markets surpassing that of 2008 while economic depression looking likely to overtake the Great Depression of the 1930s, the signs are that traditional banking is coming to an end.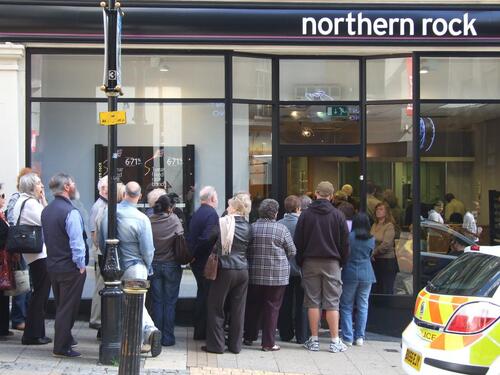 Image source: Wikimedia Commons
There is a growing concern that the bank collapse is entirely orchestrated to bring down cryptocurrency, remove cash from our society and usher in the Central Bank Digital Currency. (CBDC) In other words, any competitor to the CBDC is being removed by fair or foul means.
If you still think this is not imminent, take a look at this latest CBDC chart of which stage countries are at with the adoption of the CBDC. You can see the reality playing out, which lends credence to the theory of orchestration.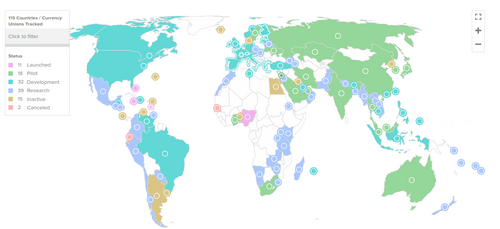 Image source: Atlantic Council
There is no democratic process about this either. In Nigeria, for example, they started to bring in their digital currency, the eNaira, which very few people wanted.
The government declared cash as no longer valid or legal, then charged citizens as much as 20% for withdrawing cash. Riots and violence broke out in the wake of this. Through lack of cash, more than half of their population has reportedly been forced to adopt the eNaira.
Europe is following closely behind, with Christine Lagarde imposing a $1000 spending cash limit with the threat of imprisonment if you do otherwise! With each passing conversation, CBDCs are revealing themselves to be about surveillance and control and not about enjoying the fruits of your labor.
America seems to be about to do something of a segway to a CBDC via their FedNow instant payment service, which is due to launch this summer of 2023. It doesn't look good for the world in general. If this plays out to the mapped agenda above, then cash and traditional banking have their days numbered.
Also, be mindful that there is a move to depart from the dollar as the world's default currency. This is true of the BRICS countries, who are discussing their own digital currency, possibly backed by precious metals such as gold.



The Alternative | Become Your Own Bank
The question arises as to what you can do about it and how you can protect your personal assets as well as your business concerns. Some consider we have no choice but to accept the new global agenda, but that depends on how much we care about people and democracy. We have been here before in 2008 on a smaller scale, so we have an opportunity to learn from the lessons this imparted.
While nothing is guaranteed in life, what is certain is that if you do not prioritize finding an alternative safeguard that protects your interest against this draconian agenda, it will be dictated to you and not for your benefit.
So what does it mean to become your own bank? Since banking is supposed to be about the safe custody and access to your funds, it is about how you can replicate that for yourself in a decentralized manner.
When Richard Werner carried out his 15-year study about banks and the double-entry bookkeeping that takes place to give the illusion of money, he also concluded that we need more community banks that will support local businesses. You may want to listen to his thoughts here.
You may wish to research community banks in the quest to find a safer haven for your business and personal affairs.
In a recent Markethive webinar, our CEO Thomas Prendergast pointed out another option in America that is open to businesses worldwide and is both decentralized and supportive of cryptocurrency.
He demonstrated how to set up a Wyoming Corporation first of all, even if you do not live in the USA. Here is a document you can download that walks you through the particulars of setting up your Wyoming company.
This is an important first step to acquiring banking through a fintech company called Mercury which facilitates banking services through its partners with decentralization at its core and solid insurance cover.
You may also want to consider using physically allocated gold and silver to transact with. It used to be that you could only hold these as a long-term store of value. However, platforms like Kinesis and Glintpay now make it possible to digitize gold via a debit card so that you can transact accordingly.
There is much ambivalence about cryptocurrency, given the volatile nature of its market and the frequent rise of pump-and-dump schemes. However, bitcoin remains the longstanding cryptocurrency that continues to gather in adoption, so you can research businesses that accept bitcoin and do so yourself depending on the demand.
For example, PostFinance, a major government financial organization in Switzerland, has partnered with Sygnum to offer cryptocurrencies such as bitcoin to its customers. A more transitional approach may be to consider gold-backed cryptocurrencies such as Tether Gold or DigixGlobal.



Taxes
The other consideration around cryptocurrency is taxes, and this will vary from country to country. Here in the United Kingdom, the following needs to be factored into money management.
Starting in 2024/2025, the self-assessment form will have a place for capital assets to report gains and losses in cryptocurrency. Cryptocurrency will be subject to capital gains tax. In 2024 the capital gains tax-free allowance will be heavily reduced from the current 12, 300 ton 3,000.



Security
Security is essential when becoming your own bank, hence the layers of security that Markethive are building into their own wallet. Security is often an afterthought for many delving into the world of cryptocurrency, but responsibility is a key part of any money management system, particularly a decentralized system.
The password concept with opening crypto wallets is different in that you are usually assigned a mnemonic of 12-24 words which act as your security password for that wallet. If you lose it, there is no calling upon a central authority to issue you with a new one, as in a password recovery. So the buck stops with you.
Therefore it is important to write your words down safely on paper rather than online, where you are open to being hacked, and then ideally to put them in a small fireproof safe.
Many decentralized platforms have two-factor authentication as part of their security setup. You must pass this security layer to access the platform in question. It can also be used to confirm transactions. You can learn more about how that works in this Markethive tutorial example.
While there are decentralized exchanges like Yobit and decentralized exchanges within wallets such as Atomic Wallet, it is also important to have a cold storage wallet. This is a physical wallet offline which enables safe custody of your assets.
Cold wallets like Ledger and Trezor are well-known options, but there are other alternatives, such as secure encrypted flash drives in which you can place your wallet. They do not involve KYC or 'Know Your Customer,' and you can boot off the stick itself rather than the hard drive using a Linux operating system.



Summary
It stands to reason that the long-term acceptance of any cryptocurrency or alternative currency will be determined by the combination of a growing community and the use value of its native cryptocurrency.
This is where Markethive is innovating and leading the way to show that it is possible to establish an ecosystem outside of traditional banking and the proposed CBDC.
You can also appreciate why such innovation is so painstaking, particularly as Markethive is building the technology in such a way to be independent of third parties, who may become compromised by their government mandates and, therefore, negatively disrupt the ecosystem.
As Markethive nears launch, we now have the visible signs and tangible formation of what it is like to have an operational ecosystem that puts the destiny of entrepreneurs back in their hands.
Entrepreneurs can now trade their products and services and transact with a native coin or token without the censorship or threats to privacy that are now commonplace online.
With a growing community of beyond 200,000, this is what is possible when the entrepreneur arises and comes together in a community with like-minded entrepreneurs to solve real-world problems in service to humanity as a force for good.

This article is provided for informational purposes only. It is not offered or intended to be used as legal, tax, investment, financial, or other advice.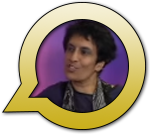 About:
Anita Narayan
. (United Kingdom) My life's work is about helping individuals to greater freedom through joy and purpose without self-sabotage, so that inspirational legacy can serve generations to come. Find me at my
Markethive Profile Page
| My
Twitter Account
| and my
LinkedIn Profile.
Also published @ BeforeIt'sNews.com; Substack.com:
Bruce Jacobs
Visits: 1470 Visits: 1