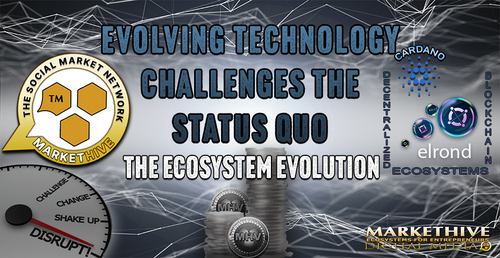 Evolving Technology Challenges The Status Quo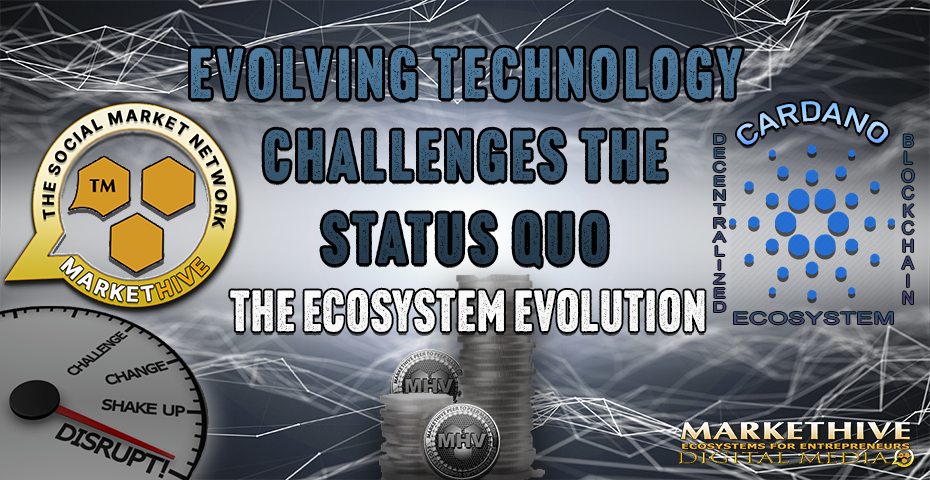 Evolution is the operative word poignant to every living thing and inanimate object on the planet. One of the fastest evolving elements I've seen in my lifetime is in the field of technology. We've seen more growth and emergence in technology in the last 100 years than in all the centuries leading up to today, and it's accelerating. It has undoubtedly created a faster pace, more convenient, and comfortable lifestyle. The one thing that is still around is the age-old oligarchal type monopolies, wielding their clout, but for how long?
Digital technology stems from divine inspiration. When used correctly for the betterment of humanity, it is a beautiful thing; however, we've all been subject to nefarious activity driven by greed, power, and control. Like everything else, technology must evolve, or it becomes obsolete eventually. The issues that have manifested and become problematic give rise to emerging technologies to counter them.
Since the dawn of the internet, we have seen a consistent evolution in technology. One example is Yahoo back in 1994, providing a web portal, search engine with related services including email, finance, video sharing, etc. Then the MySpace social network came on the scene in 2005, surpassing Yahoo and even Google in 2006. But in 2009, MySpace was overtaken by Facebook globally.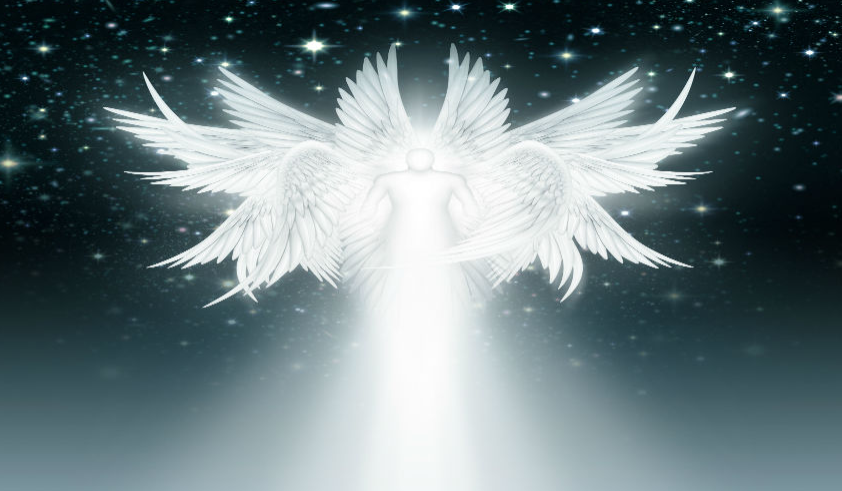 Falling From Grace
Complacency or the attitude of "too big to fail" can often be the demise of a successful organization. Ongoing research and development is a must to stay at the forefront. I also believe a company's values, ethics, and purpose for the higher good play a prominent role, especially in the current circumstances being experienced worldwide.
Many may think that Amazon, Microsoft, Google, Facebook, and a few others are here to stay as they have a dominant position in the market; however, it'll be because they improve technology and evolve if they remain. Being number one in the market is not automatic, nor is it free. It takes money to develop technologies along with marketing to retain users.
That might seem doable for these tech giants, but what of their underlying agendas and motivations? Can or will a conglomerate evolve spiritually and humanistically? Or have they fallen into the ego trap giving them a false sense of security? Will they survive in a world of enlightened human beings?
History tells us that competitors, at some level, can overtake large organizations, and now it is more critical than ever that people feel safe, secure, and free from the violations that have become so commonplace in the online space. Evolution on every level is the key to survival in the world of digital technologies. Evolution is not static; it is a dynamic process.
Evolution in the technological world is fast becoming a revolution; A battle between good and evil, a tug of war between humility and ego drive. It may have been enough to surpass the top dog with only better technology in the past, but now it's crunch time. The advent of the third millennium gives rise to the evolution of the human spirit, and altruistic motives need to be present in the next tech giant.
Getting back to the technology side of things, users also desire the best in available technology. In the context of the digital world, people expect everything to happen in seconds and be very cheap, if not completely free. There's also the need to have fewer entrance barriers, the better. It must be readily available, reliable, and user-friendly, and now we can add privacy, autonomy, and free speech to the list of needs that are fundamental human rights.
The status quo of social and digital media, even marketing platforms, leaves a lot to be desired. Can they evolve in order to keep their top position? Are they in too deep and unable or unwilling to implement emerging technologies such as decentralized blockchain?



Ecosystems Are Evolutionary
Evolution is a must and a natural process, and it's no different when it comes to digital media. A few attempts have been made at creating an alternative to the tech giants that currently monopolize the online environment with cancel culture being the new order. We presently see a balkanization with many linear platforms in the mix.
Just as the planet is an entire and complete ecosystem, we are now experiencing ecosystems in technology. This is an evolution in itself and is required if a platform is to be sustainable. Blockchain and crypto technology has made it possible for an innovative company or platform to develop a system from the ground up, which will solve many controversial issues plaguing social media today.
At the forefront is Markethive, a complete ecosystem for the online user, be it social, professional, inbound marketing, commercial, artistic, or entrepreneurs from all walks of life, where every individual is empowered financially, professionally, and personally.
Markethive, the Social Market Broadcasting Network, is constantly evolving, providing creative solutions and a sanctuary from the chaos of the internet. Blockchain technology has made it possible for Markethive to become the first completely decentralized social network, giving it the edge over technologies and systems of previous generations, including humanitarian values so desperately needed right now.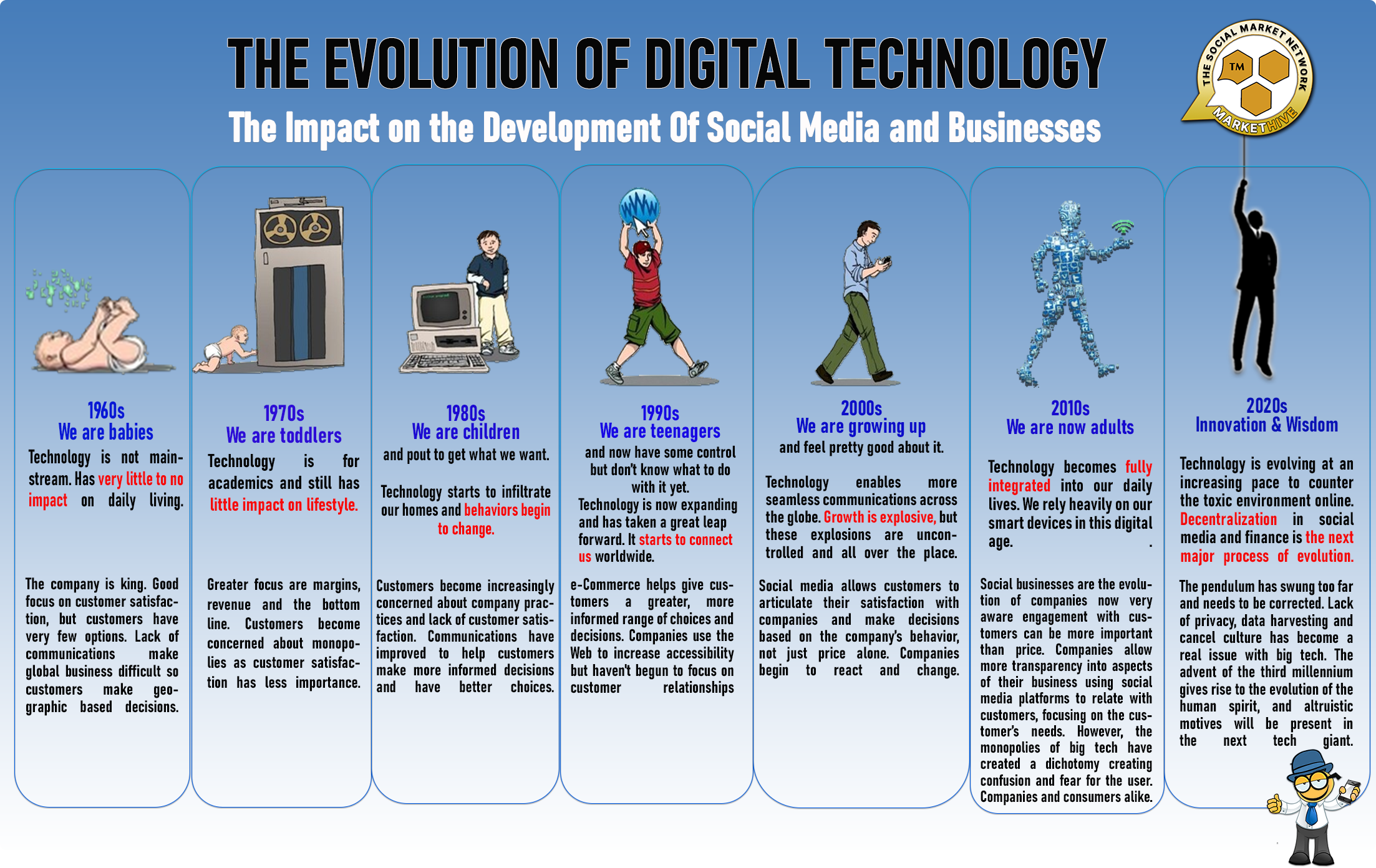 The Evolution of Money
Paper money and coins are not the only money we use today. Money has evolved into a digital form using internet banking for transferring money and credit or debit cards. More and more people are using the internet for their banking needs.
The banks are notorious for working at a snail's pace and are not the best information technology innovators, so they evolve slowly. The trust factor has also become precarious. This has brought forth an evolution in decentralized blockchain technology that has a real potential to disrupt traditional banking, digital or otherwise.
Cryptocurrency technologies can disrupt financial services, with the probability of becoming money and a store of value. Further technical development and evolution will see this happen to rival legacy banking and fiat currency with its hyperinflation.
From a technological standpoint, money needs to evolve. The development of technologies needs to be a dynamic process, but the monetary base can and should be static. That means assets used as a store of value necessitate a fixed or predictable number of units. A predictable inflation rate is required with money when used as units of account and means of exchange. The inflation rate should be kept very low, and theoretically, it could even be at zero.
Cryptocurrency Evolution
Cryptocurrency technology must continue to evolve to become a viable alternative to traditional banking. There are now thousands of altcoins in the crypto space, many created by opportunists jumping on the bandwagon with no real purpose. They generate a coin for the sake of a coin with nothing substantial underpinning it. The outcome is a static one gaining no real value because their utility is limited or non-existent due to lack of development and foresight.
Even Bitcoin has not evolved. Its progress in technology is plodding. Although we see much more awareness within the community now, even institutions invest in Bitcoin; it has its drawbacks and issues. It is not as decentralized as many think or expect. The PoW (Proof of Work) team behind Bitcoin is at odds with each other when issues arise. This stunts growth and evolution.
However, Bitcoin is becoming an established store of value, and people are reluctant to tamper with it for fear of breaking anything. So it sits there, recognized as being the first crypto, allowing others to evolve, addressing the problems, finding solutions, and making it an all-around better experience for users.
Bitcoin doesn't have smart contracts and probably never will have. Ethereum came out with a smart contract protocol that is now experiencing bugs and human error in their PoW system. People have lost money as it has severe security issues and now very high gas (transaction) fees.
The smart contract concept is very sound but needs to evolve and be better executed. Ethereum has realized this and declared it would integrate a PoS protocol. This is a huge undertaking and will take time, so of course, no timeline has been given as yet, to when this will take place.
Bitcoin and Ethereum are not the be-all and end-all of cryptocurrency and smart contracts; it's just the beginning. Evolution is in full swing with Cardano, having identified the issues that have manifested, working methodically, scientifically, and philosophically to create a fully decentralized blockchain PoS (Proof of Stake) platform and also become a better alternative to traditional banks or make them more fair and transparent.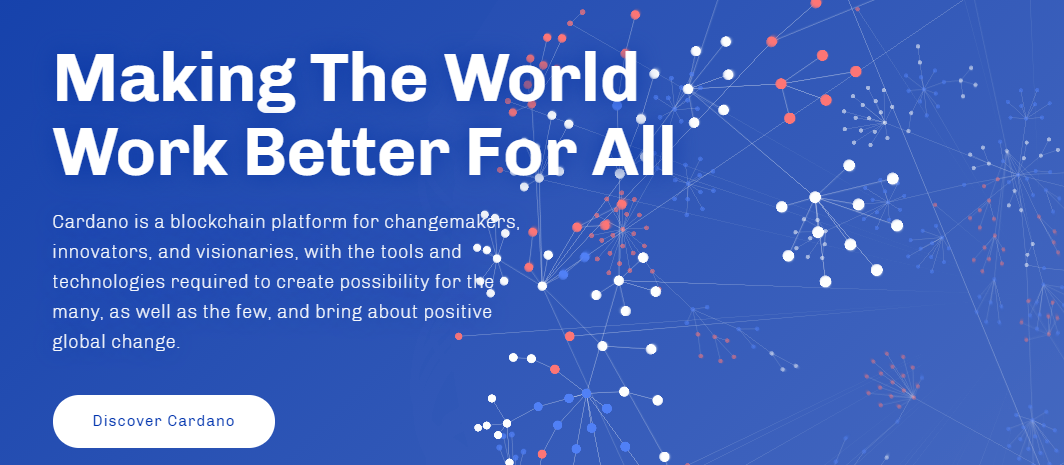 The Evolution Of Decentralization
But it's not only about smart contracts. It's also about the evolution of the quality of decentralization. Blockchain is the technology; decentralization is the movement. Relying on the PoW protocol is becoming doubtful and expensive! PoS allows for a more decentralized and scalable network.
Let's be honest. The current most extensive networks Bitcoin and Ethereum have costly fees. Expensive fees kill the usability of networks. Maybe it's tolerable to pay a high fee when you use Bitcoin as a store of value and only make one transaction a month. We need to be able to afford to transact anytime, all the time, if we want a proper global payment system.
Just the other day, I sent $10 worth of Bitcoin and paid more than double that in fees! We can have a global decentralized network with cheap and fast transactions. It is a natural evolution of technologies: no magic, just pure math and science.
Cardano can be thought of as a kind of insurance that can and is building a fully decentralized, stable, and scalable network regardless of what will happen with Bitcoin.
What About The Environment?
How much thought has gone into the impact on the global environment? We see the environmental impact of PoW (Proof of Work) like Bitcoin and other altcoins that use this model which consumes massive amounts of electricity.
Why? Because this type of consensus mechanism needs an excessive amount of computational power with hardware devices that are expensive to buy and more expensive to run. The cryptographic algorithm that the miners must solve is complicated, and the power consumption used by Bitcoin recently estimated is more than that of the whole of Argentina.
And what type of electricity are they using? Will they continue with fossil fuels, or will they commandeer renewable energy resources? Either way, it leads to unfathomable repercussions.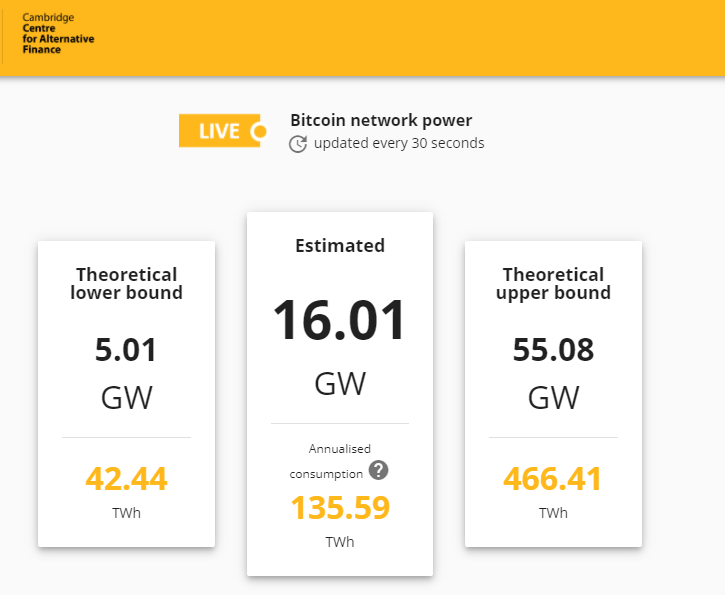 According to this site, a single transaction of bitcoin has the same carbon footprint as 680,000 Visa transactions or 51,210 hours of watching YouTube.
Not only is PoW considered unhealthy for the environment, but it also slows down the rate of cryptocurrency adoption in the real world, as electricity bills can only be paid with fiat currency. There are also scalability issues as Bitcoin can only process seven transactions per second, and Ethereum comes in second place, transacting at only fifteen.
Bitcoin advocates have clearly expressed that they believe any environmental costs induced by mining Bitcoin via PoW are worth the broader implications it could have on society. Evolution in technology will prove there does not need to be any type of trade-off between cryptocurrency and the environment.
This is where the PoS (Proof of Stake) method comes into play. The cost-effectiveness is extensive compared with PoW. It guarantees that much less electricity is used to mine cryptocurrency and verify transactions.
Furthermore, the speed and number of transactions (scalability) increase thousandfold making it a far better option for mainstream adoption. The Cardano blockchain platform has effectively solved the three elements of the scalability issue: Throughput (Transactions per second), Network, and Data scaling.
Markethive, now deploying the Cardano blockchain ecosystem, also plans to establish many mining hives distributed globally. This will create a massive surplus in electricity and be built on 100% green energy that supports the core distributed decentralized data-based systems using dWave computers, which utilizes the advanced theoretical technology of multiple parallel universes.
Centralization Issues
These powerful computational devices are known as ASICs and have resulted in centralized organizations pooling their resources to buy thousands of devices that generate the highest mining power to more efficiently solve the cryptographic sum first (confirms and validates transactions). The winner gets a reward paid in Bitcoin.
The PoW system has proven to be unfair as the average individual has no chance of ever participating or competing to win the mining reward. The PoS (Proof of Stake) model prevents groups of people from joining forces to dominate the network.
The Proof of Stake system essentially allows the community to contribute by buying any number of coins (although there is usually a minimum required) and holding them in a dedicated wallet. It freezes the coins where they are used to stake the network. PoS still uses a cryptographic algorithm; however, it uses a different process to confirm transactions and reach consensus.
The PoW model requires all of its miners to solve a complex equation, and the winner is usually the person or group with the most powerful and quantity of hardware. The PoS model randomly chooses the winner based on the amount they have staked. There are no block rewards; however, they get paid the transaction fee, which is determined by how much they've staked.
With PoS, there is no need for expensive hardware or high electricity costs. It's proven to be faster, and you can simply mine from a typical laptop. So, of course, this negates any centralization issues making it a more fair and equitable system for all.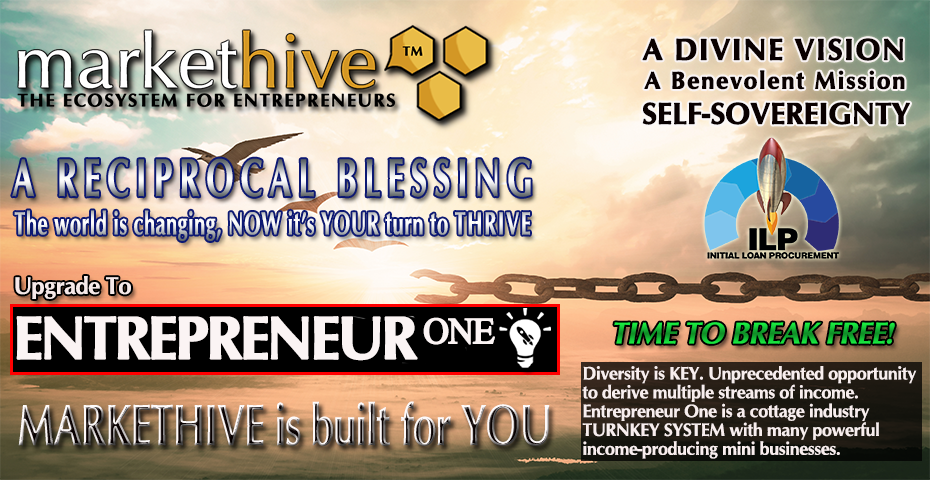 The Beauty Of Evolution
In its purest essence, technological evolution is brought about by innovative ideas and creative visions sourced from divine consciousness. It needs to improve on the current status quo, enhancing the lives of all humanity on every level.
The first mover doesn't necessarily secure its top spot in the marketplace, nor is it the best. Companies with foresight can learn from their predecessors' mistakes combined with a culture of goodwill, can go far in succeeding for the company and the people they serve.
As I mentioned earlier, this millennium brings to light the humanitarian, spiritual element. Unlike the industrial age, it's not just about business and the bottom line; it's about the development and well-being of the community holistically and cohesively. It is the era of love and peace.



Written by Deb Williams
Chief Editor and writer for Markethive.com, the social, market, broadcasting network. An avid supporter of blockchain technology and cryptocurrency. I thrive on progress and champion freedom of speech and sovereignty. I embrace "Change" with a passion, and my purpose in life is to enlighten people en masse, accept and move forward with enthusiasm.
Bruce Jacobs
Visits: 2166 Visits: 2