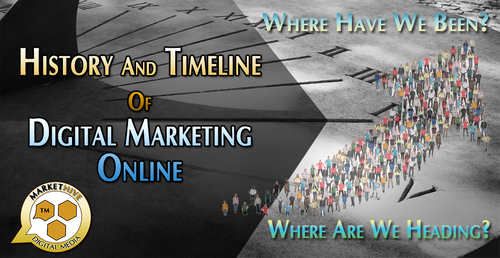 History And Timeline Of Digital Marketing Online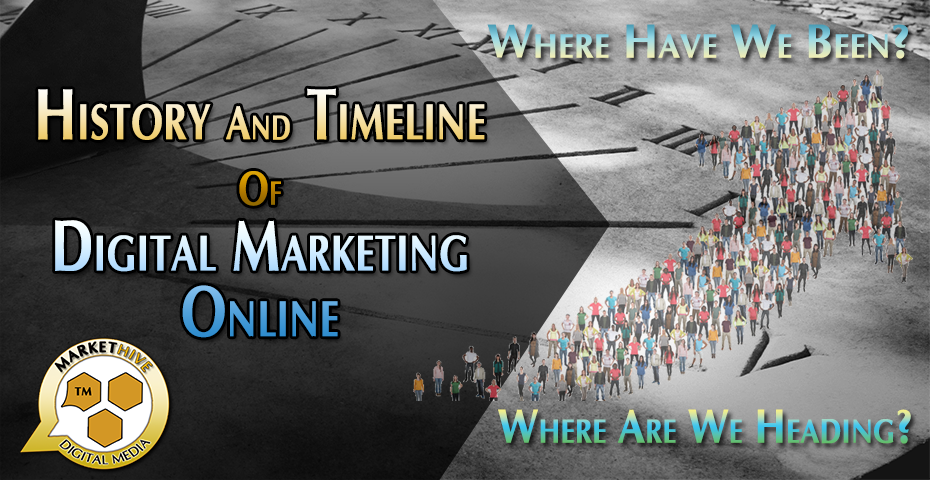 Where have we been and where are we heading?
Let's travel back in time and check out the history and timeline of digital marketing and how we got to where we are now in 2020, also where we are heading in the future. This year has seen a remarkable change in habits and a tremendous leap in users online.
Everything from social catch-ups on Zoom, even viewing your favorite sports game from your lounge chair on the Zoom platform as a part of the live audience at the game's venue.
Also, corporate working from home, more recently-unemployed looking to work from home to earn a buck, and an ever-increasing number of traditional offline businesses now have a presence on the net adopting digital marketing strategies.
Pretty much everybody has a connection to the internet in some form or another. Grandmas and grandpas are being urged to get online for their banking needs and grocery deliveries. So, of course, every time you go online, you experience digital marketing where someone is trying to sell you something albeit directly or indirectly.
It's fair to say businesses just can't thrive now without online marketing to help generate sales. All businesses, big and small are increasingly moving online with a direct-to-consumer approach that reaches a huge worldwide audience more easily and takes advantage of an unlimited marketplace.
On a global scale, digital advertising spend was projected to hit $336 billion in 2020, pre- COVID, now adjusted to $332.84, but as you can see by the graph, stronger times are just ahead.
Worldwide digital ad spending will make up 62.6% of the total media spend by 2024.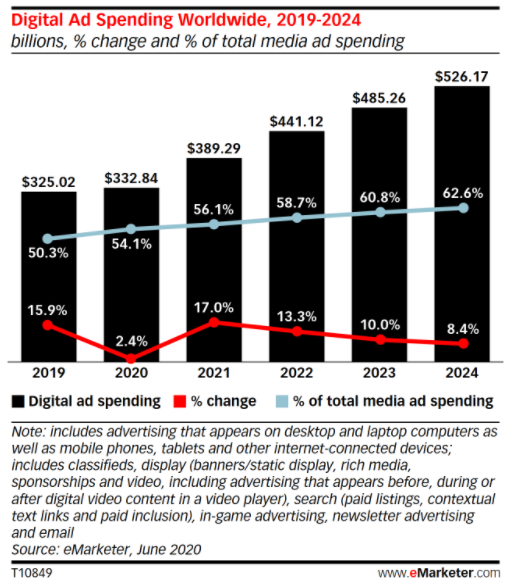 The Rise In Digital Marketing
Digital Marketing is an umbrella term for promoting and selling services or products using online strategies as outlined in this article which is beneficial for all types of business and allows companies to;
Reach their target audience wherever they are.

Use data to observe their online behavior.

Use analytics to understand which marketing messages to send them.
These digital marketing elements outlined in the infographic help you reach your customers wherever they are, engage with them, and encourage them to purchase something from you. You create brand awareness, generate leads, convert new buyers, build trust, and increase sales.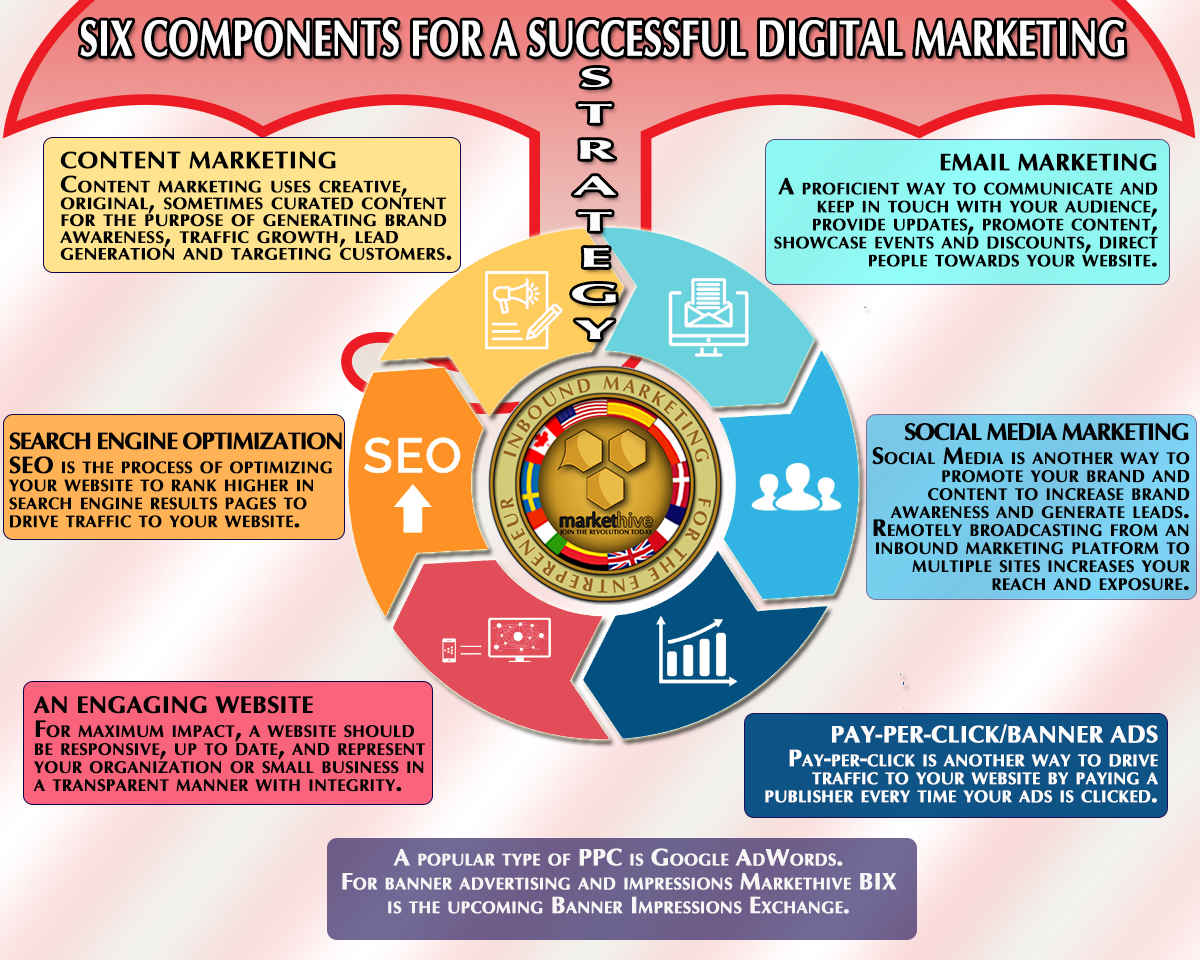 Marketing has always been about connecting with your consumers and potential buyers in the right place, at the right time. Currently and into the foreseeable future the best place to meet them is where they are spending time – on the internet.
Digital marketing is also referred to as 'online marketing', 'internet marketing', or 'web marketing' however, the term digital marketing has grown in popularity over time.
Digital marketing is constantly evolving, with new technologies making it faster and easier to master especially for small businesses and marketers, but where and when did it all start?
Let's go way back and visit the history and timeline of digital marketing with some of the more major milestones in technology.
Digital Marketing Became A Thing 30 Years Ago
The term "digital marketing" was coined back in 1990 and considered integral to technology development and advancement on the whole.
One of the first key events took place back in 1971, when Raymond Tomlinson, a computer programmer from New York, USA, implemented the first email program on the ARPNET system, even before the internet launched.
Tomlinson sent his first test email on a system that was able to send mail between users on different machines that previously could only be sent to others using the same computer.
He was inducted into The Internet Hall of Fame in 2012 which stated "Tomlinson's email program brought about a complete revolution, fundamentally changing the way people communicate".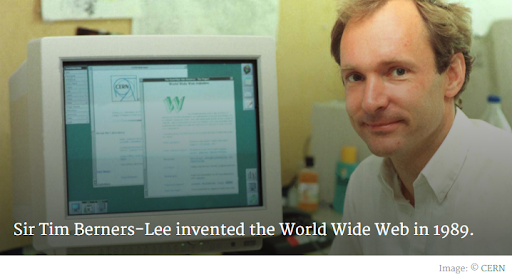 1990 – Web 1.0 Was Invented
This was a memorable year with the new terminology of digital marketing and that same year, Tim Berners-Lee who invented the World Wide Web in 1989, wrote the first web client and server in 1990. Classed as Web 1.0, it was limited to read-only. Meaning the early web allowed us to search for information and read it but very little user interaction or content generation.
1993 – The First Clickable Banner Ad Was Born
The very first true, linked, clickable, paid advertisement on the WWW was from a website called the Global Network Navigator, (GNN) which in 1993 sold a clickable ad to a Silicon Valley law firm.
However, the first to do rotating banner ads was pioneered by HotWired in October 1994 and the internet has not been the same since. Despite users' aversion to online ads, particularly pop-ups, the business models of most websites still revolve around advertising.
Advertisers will spend $52.1m on banner ads in the U.S. this year, according to Statista, with a projected annual growth rate of 7.9% resulting in a market volume of $71.5m by 2024.
Those ads may annoy some users, however, they help fund many digital publishers. This is what helps keep platforms predominantly free for users. Banner ads were cutting-edge 26 years ago and gave birth to the internet ad industry.


The first banner. Image credit: Wired Formerly Hotwired
AT&T paid $30,000 to run a dedicated placement for this banner for 3 months in Hotwired. It initially got a 44% click-through rate. The metrics in those days consisted of a person manually counting the clicks and the first Web analytics tool was a highlighter pen.

1994 – Yahoo Hits The WWW Scene
Yahoo, AKA 'Jerry's Guide to the World Wide Web", named after its founder Jerry Yang, launched and to its success, received nearly a million hits within the first year. The human-edited Yahoo Directory provided for users to surf through the Internet became their first product and the company's original purpose.
This set the tone for comprehensive changes in the digital marketing world, which led to companies to start optimizing their websites to obtain higher search engine rankings.
Over the years, Yahoo evolved, then in 2000, they made what they thought was a strategic move in the history of search, when they partnered with Google. They let Google power their organic results, so in every Yahoo search result it displayed "Powered By Google".
At the time, Google was not well known, so essentially Yahoo introduced their largest competitor to the world and Google became a household name.
Also in 1994, the first blog was created by Justin Hall of Swarthmore College. Soon after blogs became an opportunity for brands to connect with consumers. The original term was "weblog", and shortened to "blog" in 1999.
1995 – LookSmart Comes Onboard
LookSmart was founded as Homebase in 1995 in Melbourne, Australia by husband and wife Evan Thornley and Tracy Ellery. The original concept of Homebase was to build a female and family-friendly web portal.
On 28 October 1996, the company launched its LookSmart search engine. At launch, the search engine listed more than 85,000 sites and had a "Java-enhanced" interface.
These days, LookSmart is a search advertising, content management, online media, and technology company. It provides search, machine learning, and chatbot technologies as well as pay-per-click and contextual advertising services.
1996 – Alexa Internet Launches
Alexa Internet was founded in April 1996 by Brewster Kahle and Bruce Gilliat and has an interesting history. Alexa was founded as an independent web analytics company in 1996 and acquired by Amazon in 1999.
The evolution of Alexa has seen its claim to fame being a key metric known as Alexa Traffic Rank also simply known as Alexa Rank. It is also referred to as Global Rank by Alexa Internet and is designed to be an estimate of a website's popularity.
The Alexa Traffic Rank can be used to monitor the popularity trend of a website and to compare the popularity of different websites.
This was also the year that the phrase, "content marketing" was born at a discussion for journalists and the American Society for Newspaper Editors, and quickly became one of the most pivotal terms in digital marketing.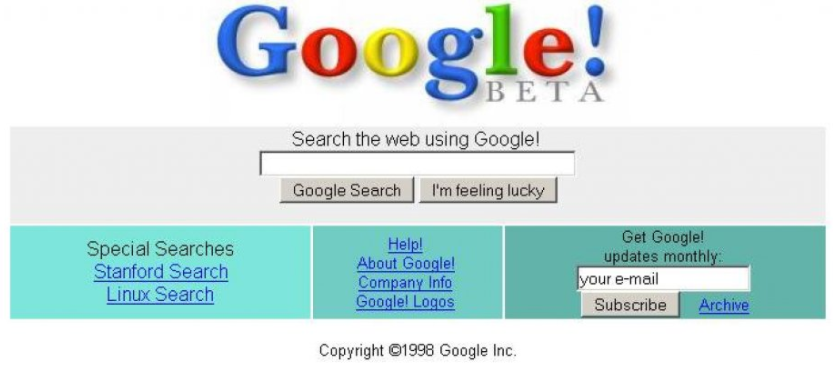 1998 – Google Was Incorporated
Starting out as a project in 1996, by Larry Page and Sergy Brin. They theorized about a better system that analyzed the relationships among websites. They called this algorithm PageRank which determined a website's relevance by the number of pages, and the importance of those pages that linked back to the original site.
Page and Brin originally nicknamed the search engine "Backrub", because the system checked backlinks to estimate the importance of a site. After much funding, Google was incorporated and launched in 1998, based in a garage.
In the same year, Microsoft launched the MSN search engine, and Yahoo introduced Yahoo web search.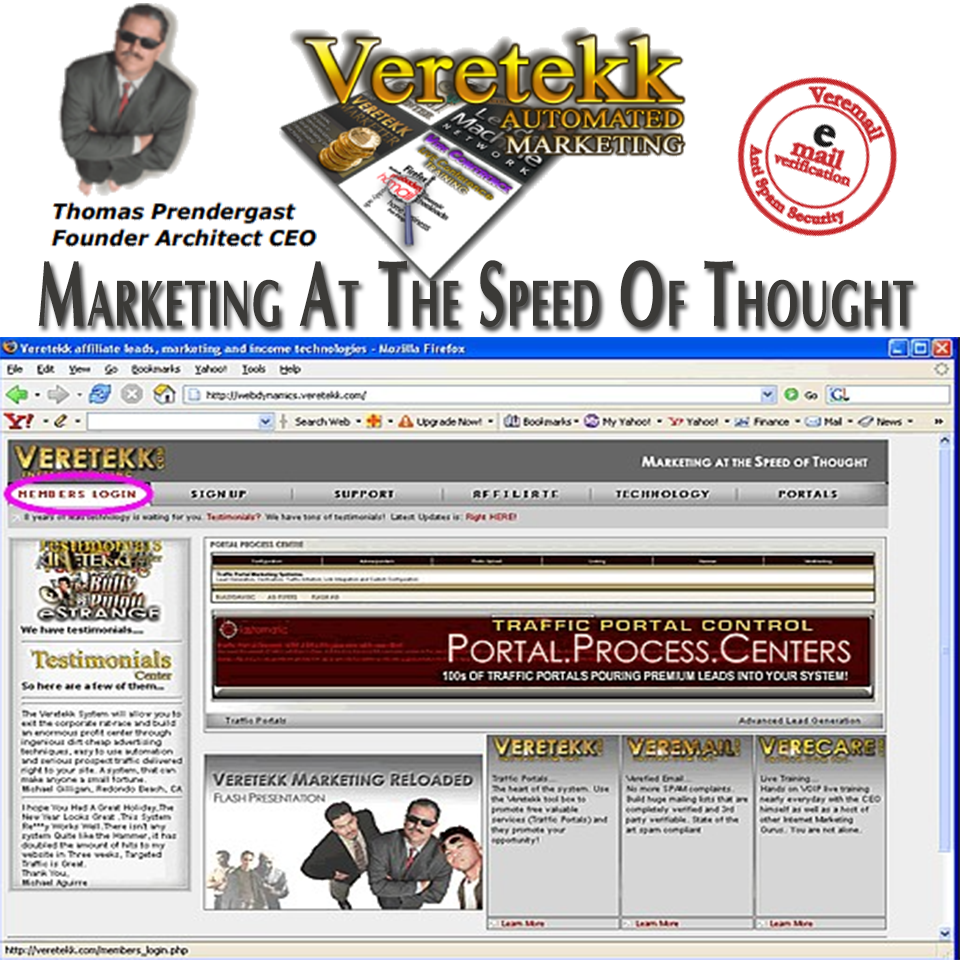 1998 – Veretekk Launches – Automated Marketing
Marketers needed an edge to reach out to potential customers so a new technology arose as marketing automation.
Thomas Prendergast built the first automated marketing system in 1994 and was the foundation of Wavefour, which was one of the many firsts. It included a self-replicated website, self-replicated PDF (a formatted receipt to print out sign and fax or mail-in), the first read-write to a server database, the first autoresponder email system, the first remote broadcasting system, and all incorporated into the first Automated Marketing system.

Launching in 1998, this system poured new customers and evolved into a service called Veretekk, a standalone Application Service Provider with "Aweber" like email systems, lead capture portals, and Internet Marketing training that ran for nearly 20 years. It was private labeled to hundreds of companies and built a verifiable database that numbered into the hundreds of millions and produced revenues in excess of 5 million.
From 2003 onwards, many automated marketing platforms followed suit such as Eloqua, Salesforce, and later in 2006 came Hubspot and Marketo to name a few. This gave rise to SaaS or Software as a Service.
The company Veretekk has since been re-built from the ground up to include Blockchain technology and cryptocurrency, combining an inbound marketing platform, social network, and digital media broadcasting platform. Now called Markethive, it's known as the first next-generation Market Network on Blockchain.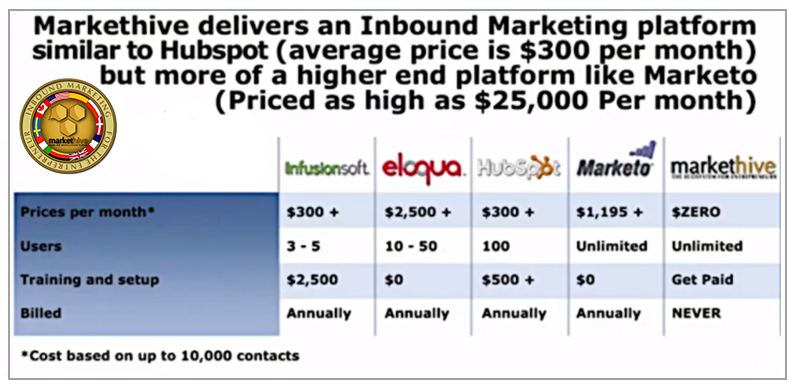 This also saw the birth of the term "Inbound Marketing" derived from automated marketing with a focus on content marketing which is proven to bring credibility and integrity to any organization and be considered a trusted source.
2000 – Google Launches AdWords
Google's AdWords program is a service that provides advertisers with advertising campaigns managed by Google. For those who want to manage their own campaigns the AdWords self-service portal was introduced soon after.
Google then launched its AdSense program, originally named content targeting advertising in March 2003. It's a program through which website publishers of content sites serve text, images, video, or interactive media advertisements that are targeted to the site content and audience.
These advertisements are administered, sorted, and maintained by Google and generate revenue for the publisher on either a per-click or per-impression basis. Today over 11.1 million websites use AdSense.
2002 – Linked Is Launched
Reid Hoffman founded LinkedIn in December 2002 – making it the first-ever business-oriented social networking platform. It's primarily used for professional networking, job posting by company, and by job seekers.
As of 2015, most of the company's revenue came from selling access to information about its members to recruiters and sales professionals. Since December 2016 it has been a wholly-owned subsidiary of Microsoft.
2003 – Myspace Launches
Myspace, an American social networking service was the largest social networking site in the world from 2005 to 2009, reaching more than 100 million users per month. In June 2006 Myspace surpassed Yahoo and Google to become the most visited website in the United States
Myspace has had a significant influence on technology, pop culture, and music. It was the first social network to reach a global audience and it played a critical role in the early growth of companies like YouTube. However, in April of 2008, Myspace was overtaken by Facebook in terms of the number of unique visitors.
2003 – The Genesis Of WordPress
b2/cafelog, more commonly known as b2 or cafelog, was the precursor to WordPress with an estimated 2,000 blogs installed as of May 2003. WordPress then became its name and is a joint effort between Matt Mullenweg and Mike Little.
WordPress was originally created as a blog-publishing system but has evolved to support other types of web content and plugins assisting publishers to increase their reach across the internet.
By October 2009, WordPress was enjoying the greatest brand strength of any open-source content management system. As of June 2019, WordPress is used by more than 60 million websites which include 33.6% of the top 10 million websites.
WordPress is one of the most popular content management system solutions in use.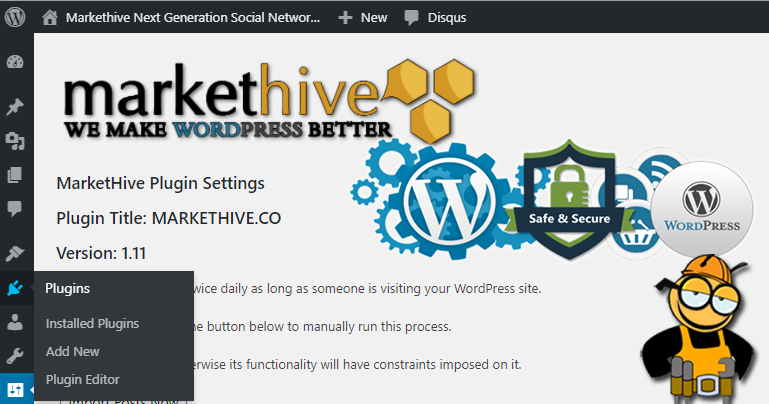 2004 – Web 2.0 Is Introduced, Then Came Facebook
The terminology, Web 2.0 was initially invented in 1999 by Author and web designer, Darcy DiNucci, who also predicted the influence it would have on public relations. However, it was in 2004 that it became popularized when introduced by Tim O'Reilly and Dale Dogherty at the O'Reilly Media Web Conference. Web 2.0 was the start of a participatory or social web.
The same year "TheFacebook" founded by Mark Zuckerberg, became a thing, initially for the students at Harvard which later that year expanded to many other colleges across the USA. But it was in 2005 the name changed to just Facebook and started to take hold globally in 2006 when it opened to the public.
Google also released Gmail on April 1, 2004. It started as a beta release and didn't end its testing phase until July 7, 2009.
2005 – YouTube Hits The Scene
YouTube was the brainchild and founded by Steve Chen, Chad Hurley, and Jawed Karim, all were early employees of Paypal. Karim said the inspiration for YouTube first came from Janet Jackson's embarrassing wardrobe malfunction in 2004 at the Super Bowl.
The very first video of "Me at the zoo" with founder Jawed Karim, was uploaded on April 23, 2005. Then YouTube offered the public a beta test of the site in May 2005. At the time of the official launch on Dec. 15, 2005, YouTube didn't have much recognition as Vimeo was already operational as it launched in 2004.
However, as history denotes YouTube is a hit and in 2006 Google acquired the video-sharing platform for $1.65 billion in Google stock. Today, YouTube accounts for 2 billion users worldwide.



2006 – Growth In Search Engine Traffic
By 2006 there were considerable advancements in the digital marketing space. Search engine traffic grew to approximately 6.4 billion in the month of March alone.
Microsoft also introduced Live Search to compete with Yahoo and Google.
Twitter also launched in 2006 and created by Jack Dorsey, Noah Glass, Biz Stone, and Evan Williams. Dorsey explains,
"…we came across the word 'twitter', and it was just perfect. The definition was 'a short burst of inconsequential information,' and 'chirps from birds'. And that's exactly what the product was."
So although classed as a social media, Twitter is more of a microblogging platform and information network. Furthermore, statistics demonstrate that Twitter users spend 26% more time with ads than users of other social media platforms.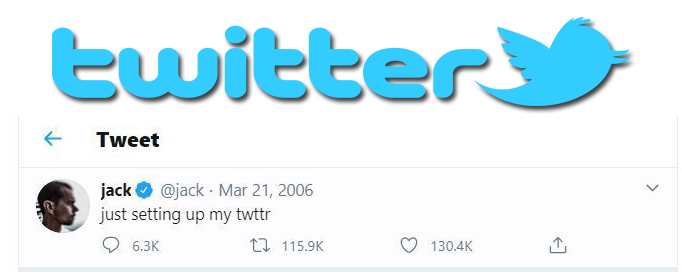 2007 – Automation Marketing Became More Widespread.
As the pace of the World Wide Web increased, so did the marketing climate and more companies and marketers came onboard utilizing marketing automated software that replaced conventional marketing processes.
These tools automated the tasks of lead segmentation, marketing campaigns, and the ability to provide customers with personalized information. Its development during the 1990s and 2000s, changed the way brands and businesses use technology for marketing as digital platforms became increasingly incorporated into marketing plans and everyday life.
2010 – Instagram Launches
The photo and video sharing platform was created by Kevin Systrom and Mike Krieger, in 2010 After its launch, Instagram rapidly gained popularity, and was acquired by Facebook in 2012. Instagram users are spending an average of 28 minutes per day on the platform in 2020.
A large portion of those users (around 200 million) visit at least one business profile a day, indicating that Instagram has become a focal point in the digital marketing arena.
Although praised for its influence, Instagram has been the subject of criticism, most notably for policy and interface changes, allegations of censorship, and illegal or improper content uploaded by users.
Also noteworthy, the digital marketing industry saw a substantial rise in 2010, with the digital media growth of an estimated 4.5 trillion online ads served annually, and digital marketing expenditure experienced a 48% growth.
2011 – Google's Panda Algorithm launches.
First released in February 2011, Google Panda brought a major change in Google's search engine ranking algorithm. The name "Panda" comes from Google engineer Navneet Panda, who developed the technology that made it possible for Google to create and implement the algorithm.
It aimed to lower the ranking of "low-quality sites" and rank "higher-quality sites" near the top of the search results. Google Panda affected the ranking of an entire site or a specific section rather than just the individual pages on a site.
Panda's updates were rolled out once a month in the first 2 years, and consequently influenced the ranking and traffic which negatively impacted some sites that upset a few people, to say the least. In some cases, it forced companies to change names, business models, fire employees, and even go out of business altogether.
Google stated in 2013 that future updates would be integrated into the algorithm which would make it less noticeable and continuous.
2012 – Saw The Launch Of Zoom
Zoom is a video-telephony software program that launched a beta version on September 10, 2012, that could host conferences with up to 15 video participants at the time. In January 2013, version 1.0 of the program was released with an increase in the number of participants per conference to 25.
By the end of its first month, Zoom had 400,000 users, which rose to 1 million by May 2013. Due to the COVID-19 pandemic Zoom experienced an exponential gain in users of 2.22 million in 2020.
On one day in March 2020, the Zoom app was downloaded 2.13 million times. In April 2020, Zoom had more than 300 million daily meeting participants. On August 24, 2020, Zoom experienced widespread outages for several hours before service was restored.
However, this year, Zoom has been at the center of some controversy with its attendee tracking feature, sharing personal data, shady techniques, and lack of transparency. It is recommended you "Zoom" at your own risk.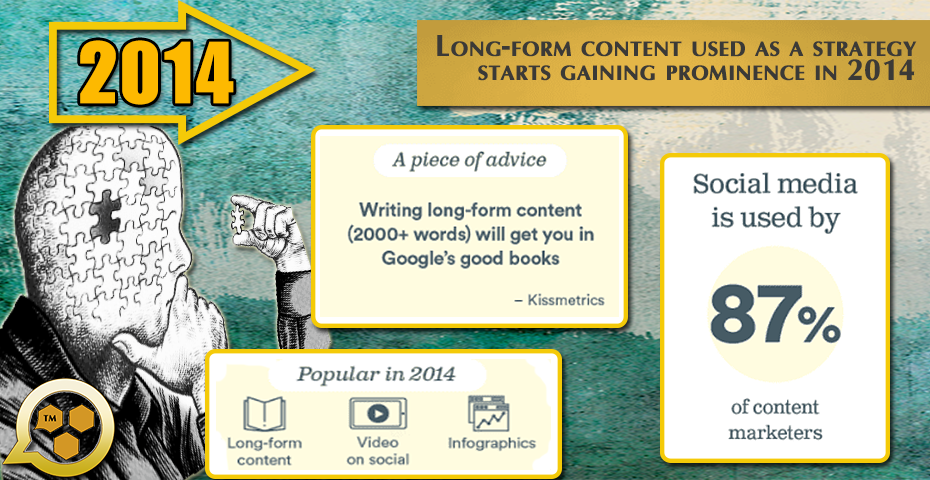 2014 – Upsurge In The Amount Of Smartphone Users
Reportedly, 2014 saw a rise in the number of mobile users, to 4.55B which is 70% of the global population, with smartphone users reaching 1.75B.
2014 also saw the launch of the Facebook messenger app and not long after came the Apple Watch.
2015 – Markethive, The Genesis of The Next Generation Market Network
Markethive, (previously Veretekk), was trademarked and incorporated in mid-2015 and opened the doors to a private Beta phase for Veretekk founders and users. The company then went into full public Beta launch in January 2016.
Over the next couple of years, while operating as an inbound marketing platform and social network, Markethive methodically worked on creating its primary vision of being a decentralized Blockchain driven Social Market Network integrating cryptocurrency forming an entire ecosystem for aspiring entrepreneurs, marketers, companies, small business, and commercial artists.
January of 2019 saw the launch of the Markethive Coin (MHV) within the Markethive ecosystem. Now it is possible to earn coins on every task and activity performed, whether it be facilitating your business with the inbound marketing tools or engaging on the social media platform.
Markethive is a sovereign entity offering transparency and self-sovereignty on all levels including autonomy, privacy, and security to its users as well as financial well-being. A community-focused culture of collaboration is the fabric of Markethive and proving to be a much-needed resource in the online world today.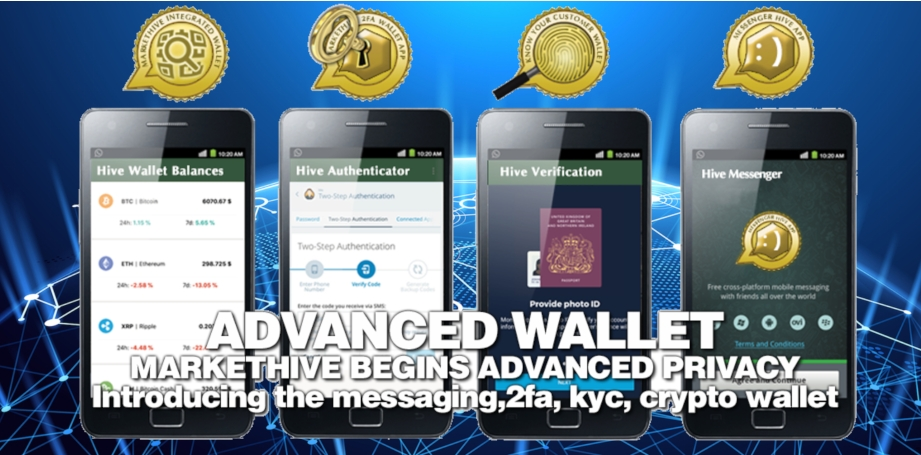 By years end of 2020 will be the launch of the Markethive wallet app and exchange which will open the floodgates bringing in the millions who are looking for a genuine way to earn and conduct their business in the online space that in many ways has become a jungle and cesspool of fraud, scams, data harvesting, political bias, and dystopia.
This is all part of the Web 3.0 or 3rd generation internet which has started to emerge as a movement away from the centralization of services. Markethive was built for the little guy and gal in mind, at little to no cost to join, utilize all the facets of an inbound marketing platform and social network, build their business relationships, and get paid for doing so, all while enjoying free speech, privacy, and autonomy in a collaborative environment.
Sound like utopia? Pretty much is!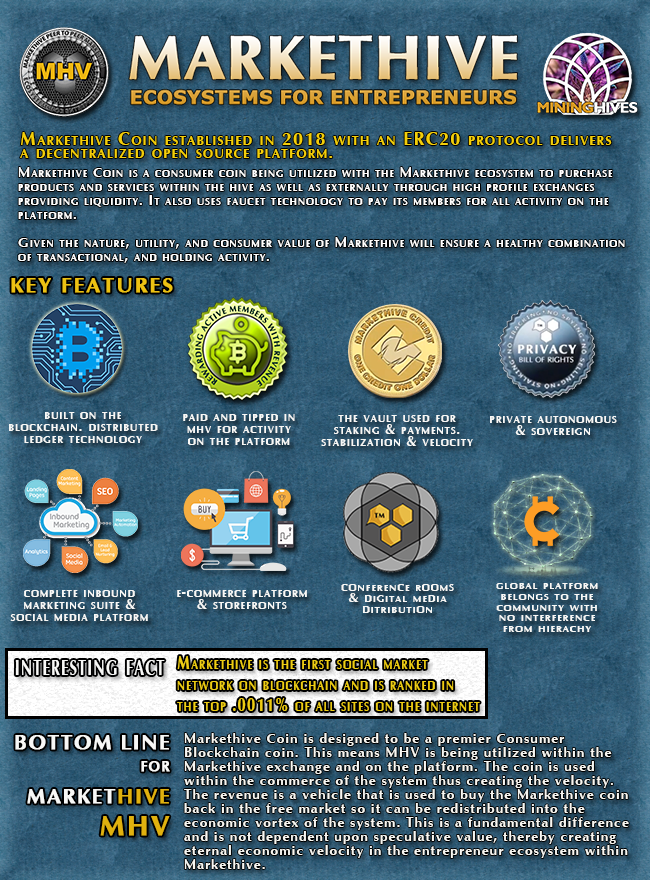 Staying At The Forefront Of Technology
So there you have it… Technology has come a long way over the past three decades with no signs of it slowing down any time soon. The successful company for the long term will need to have an innovative culture and be tuned in to the fast-paced, ever-changing technology and behaviors in this revolutionary world.
One thing is for certain, content marketing, along with email marketing integral to inbound marketing which is a prescribed marketing strategy under the digital marketing umbrella is crucial to the success of any organization, large and small.
Statistics show that:
Content marketing costs 62% less than outbound marketing and generates 3x as many leads

Content marketing has lower up-front costs and deeper long-term benefits than paid search.

Small businesses with blogs generate 126% more leads than those without blogs.

Content marketing rakes in conversion rates 6x higher than other methods.

87% of B2B marketers say email is one of their top free organic distribution channels.

80% of B2C businesses believe email marketing increases customer retention.
We have evolved into a more human approach towards marketing and advertising. Even Google's search engine is adopting that approach with their latest algorithm in 2019, BERT, that helps better understand the context of words in searches and language a bit more like humans do.
At the height of the automated, inbound marketing boom in the mid-2000s, not only was it expensive but overwhelmingly complicated for many businesses to integrate. Larger companies would have it done for them, but what about the little guy and gal?

Deb Williams
A Crypto/Blockchain enthusiast and a strong advocate for technology, progress, and freedom of speech. I embrace "change" with a passion and my purpose in life is to help people understand, accept, and move forward with enthusiasm to achieve their goals.
Bruce Jacobs
Visits: 3429 Visits: 4