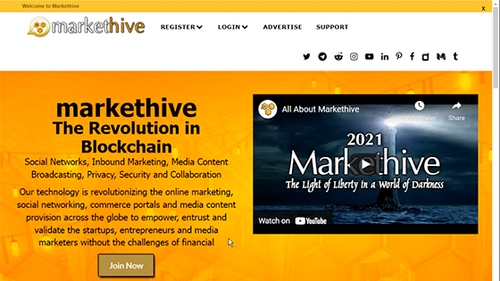 New Login Instructions
Recently our API vendor OneAll went down for over 12 hours. We used their service for registering and logging into Markethive. We were intending to replace them, because I am purging all 3rd party services from Markethive to provide better security and to prevent being de-platformed because Markethive refuses to comply to the political correct agenda and would rather offer full liberty and freedom of speech to all of our members.
With OneAll going down I made the executive decision to immediately switch to our own registration and login system, though not completely polished, fully capable to justify the switch in the moment.
This has caused some disruption, as this switch required all Markethive accounts be reset, thereby, logging in like you were used to has stopped and you need to reset your system. Therefore I have made a video for you to be able to understand the procedure you will have to follow. It is not complicated nor is it lengthy, but it can be frustrating and disruptive.
But you will want to be able to login for many reasons. It is the Christmas season and I will be given away some presents and super specials. The wallet is now eminent and we are about to activate our 3 month login policy, that being, those that fail to login within every 3 months, your accounts will be deleted, terminated with no option to restore.
You will want the wallet so you can send your coins to the exchanges or vice versa.
Thomas Prendergast
CEO
Bruce Jacobs
Visits: 1845 Visits: 3