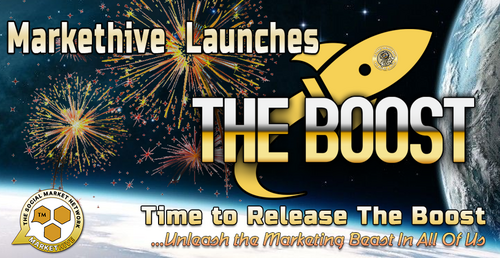 The Markethive Boost Launches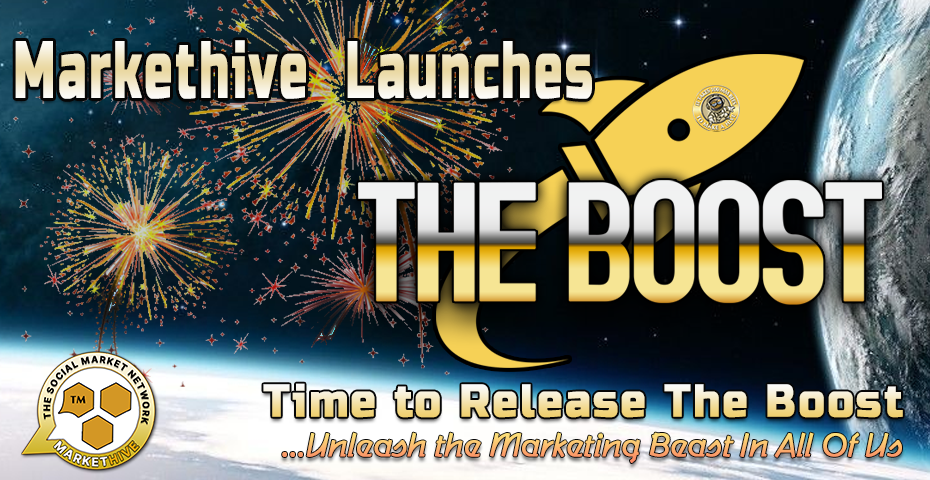 Time to "Release The Boost" Unleash the Marketing Beast In All Of Us!
Now that we've got the Markethive Donation Wheel of Fortune spinning, giving away valuable prizes with every spin, it's time to release The Boost. This launch is just the beginning of Markethive's proprietary portfolio of advertising services.
Fashioned from the Facebook Boost system, the Markethive Boost is a foundational inclusion and fundamental to the Markethive ecosystem. The service will "boost" your marketing efforts to every subscriber in the Markethive community with enormous potential to increase your brand awareness, conversions, and engagement.
Facebook Organic Reach Declining
Since 2014, Facebook's organic reach has been declining, with a more significant dip in organic reach in 2018 due to a considerable change in its news feed algorithm. Facebook started to shift ranking, focusing on delivering more posts from friends and family to any FB news feed.
The new algorithm didn't bode well for marketers and businesses. As a result, marketing content had to take a back seat to content from friends and family – a value that Facebook says it originally had and that it's trying to return to.
Consequently, a Facebook Page only has a 2% reach. Additionally, Facebook says you should assume organic reach will eventually arrive at zero. So, if you really want to reach your target audience on Facebook, you'll need to supplement your organic efforts with some paid advertising.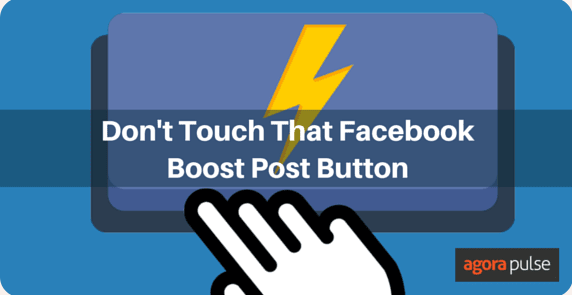 Image: Agorapulse
Hence, the boosted post feature, which is opined by many as a design to funnel money from your bank account into Facebook's coffers swiftly and consistently. And still, your publication will only reach a small percentage of your friends. Audience targeting options are limited and not designed to help you create a well-optimized campaign.
Granted, the more you pay, the higher the estimated reach, which can cost thousands. The average is $1000; however, this will only give you access to your friends and subscribers of your page. These are people that you have already worked for or even paid to have in your sphere of influence.



Facebook Analogy
Think of it like this: Imagine you have invited a large number of your friends for a banquet. Typically, you would mix with everyone much like a cocktail party setting before being seated at the table. However, at a Facebook dinner party, you must remain seated.
You start a conversation, but only the four people closest to you at the table hear you. The guests further down the table don't. The Facebook Boost would have you pay $1000 to include a few more to listen to what you're saying, but not all of them.
The next time you host a dinner party, you need to pay to have a few more people hear you. Ten of them may be your friends that you couldn't speak to before and six that already heard you at the last party. So you still are unable to get your message across to the entire table and probably never will.
And you definitely will not be able to put your message on the loudspeaker at the front of your house to speak to the people barbequing in their backyard. In other words, you can never go outside the boundaries of your groups, pages, friends, or colleagues. Even within the boundaries, your message will not reach your audience in total.

What Sets Markethive Apart?
The Markethive standard news feed already allows your posts to reach all your friends' news feeds, always organically. That's 100%. There is no algorithm preventing your posts from being seen by all your friends and group members. No shadow banning or 3rd party deciding what you should and should not see.
And now, with the Markethive Boost service, you also have a PA system to communicate with the entire membership, not just your friends and associates. If they like your message and subscribe to you, you are then publishing to their sphere of influence and social networks.
The Markethive Boost will always be considerably less expensive than other similar systems out there. Initially, the Boost will allow you to post on every member's news feed for one flat fee for free members and a discounted fee for upgraded Entrepreneur One and Premium members. The standard BOOST prices will be $200 for free members and $100 for upgraded members.
As the Markethive Boost evolves, it will become layered to the level you want it delivered, including different prices to deliver via hashtags, keywords, most active, number of friends, etc. This allows you to customize and target your audience to build brand awareness, increase leads, drive sales, and promote overall business growth.
Also, Entrepreneur One upgrades will be able to offer a free boost to new signups and members with our code generator. You simply choose a block of "BOOSTS," pay for them, then distribute them as incentives to join Markethive or Members who accept your invitation to join your groups or make store purchases.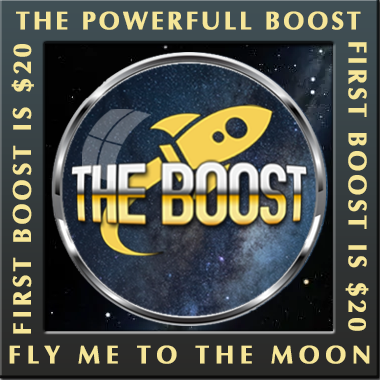 Introductory Offer
Right now, though, for a limited time, in line with the release of The Boost, you can take advantage of the special introductory of only $20 to send your message into the News Feed of the entire Markethive membership. The offer will be for 30 days and is available for all members of every level.
The whole Markethive Boost concept will enable aspiring entrepreneurs to meet their marketing goals with the knowledge and satisfaction that their message reaches far beyond the scope outlined in Facebook for a lot less cost. Furthermore, you have a like-minded, receptive audience of business professionals and entrepreneurs.
After all, Markethive is an ecosystem for entrepreneurs providing a valuable automated marketing platform, commerce portals with a social network where users can learn, engage, and expand markets. We'll let Facebook get back to its family and friends' focus while the next generation social market network transcends with putting the needs of entrepreneurs, companies, and marketers first.
Come to this Sunday's meeting and see The Boost in action. Also, CEO and Founder of Markethive, Thomas Prendergast, will randomly give coins, banner impressions, Free Spins (In the Wheel Of Fortune), and a free Boost to a few lucky attendees. Be there!


Written by Deb Williams
Chief Editor and writer for Markethive.com, the social, market, broadcasting network. An avid supporter of blockchain technology and cryptocurrency. I thrive on progress and champion freedom of speech and sovereignty. I embrace "Change" with a passion, and my purpose in life is to enlighten people en masse, accept and move forward with enthusiasm.
Bruce Jacobs
Visits: 1977 Visits: 2