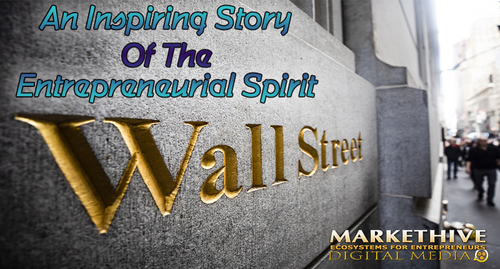 Wall Street's Narrative of the American Dream Is One Of
Deception


With the entrepreneurial spirit, the qualities of integrity, wisdom, and benevolence manifest, which achieves much more than just a fat bank account.
The Inspiring Story of Entrepreneur Teeka Tiwari
I didn't always have a Porsche 911 GT3 RS. I didn't always have a multimillion-dollar real estate portfolio. And I certainly didn't always have the freedom to travel the world, first-class, with my family and loved ones. Had you met me as a child in Britain's foster system, you never would've thought I'd be writing this today.
You see, I grew up dirt poor. Food stamps, clothing vouchers, free school lunch – the whole nine yards. My early years were spent ping-ponging between group homes, foster homes, and hospital wards (I was very ill as a child).
Looking back, I was an outcast in many ways. I was ashamed of being in foster care and would lie about it. As far as anyone else knew, I lived with my mother. That meant I was socially isolated. I couldn't take the risk of people finding out, so I kept everyone at arm's length. Sitting here 35 years later, I have no idea why I cared so much about other people knowing I was in foster care. But I did.
With everything I had stacked up against me, I had one thing going for me: a dream. I know that sounds corny… I think it does, too. But my dream of a better future allowed me to bear the burdens of my present. I don't know what I would have done without it.
I dreamt of a better life – one where I could come and go as I pleased on my own terms… and buy what I wanted for those I cared about. I even went so far as to cut out pictures of New York City's skyline. I imagined myself walking between the skyscrapers… living the life of a Wall Street hotshot.
You have to understand how absurd that dream was at the time. Here I was – a 13-year-old boy with no connections, no prospects, an average student lodged deep into the British foster care system. By all reasonable observations, my dreams were delusional. And many good-intentioned people tried to talk me out of them.
But I was stubborn. I refused to believe the "good life" was only for a secret select few. I don't know why I believed this… but I believed if I looked long enough and worked hard enough, I could find a pathway to my dreams. All I had to do was keep looking and keep trying.

My Path to My American Dream
Finally, I got my first big break, and it took me to New York City. (How that came about is a story for another day.) On July 9, 1987, I touched down in America at JFK International Airport with only $150 in my pocket. Soon enough, I was working three jobs. And I offered to work for free on Wall Street… until a Wall Street bigwig gave me a shot.
Make no mistake, I had humble beginnings. I started off as an assistant for the big-time brokers. But "assistant" is too fancy a title. I was a glorified gopher. I was the guy getting the coffee, the dry-cleaning, the breakfast order, the lunch order, etc. I never complained. I was just happy to be in the room. As my brokers bossed me around, I acted like a sponge, soaking in all the knowledge I could. And much to my mentor's surprise, I aced the Series 7 brokers exam.
In two years, I became the youngest vice president in Shearson Lehman history. After 15 years on Wall Street, I left and ran my own successful hedge fund for a decade before retiring. And today, I'm living my American Dream.
Here's why I'm writing this… Everything you've been told about achieving the American Dream is wrong. And I want to change that…

My Dream Came at a Cost
It took me two years to attain my dream of working on Wall Street. But it came at a cost… I couldn't help but shake the feeling it was happening at the expense of other people's dreams.
Wall Street trained me to focus on putting fees first and customers second. For years, I toed Wall Street's line that it takes 40 years of sacrifice – of locking your money away in fee-laden funds – just to achieve your dreams. But behind your back, I saw them laughing at you – the clients we were supposed to help.
You see, Wall Street has spent billions of dollars conditioning you to keep your money with them your whole life. That's how they get all their fees. They don't want you to be rich. They don't want you to be financially independent. They want you constantly putting your money in their high-cost funds for the next four decades… so they can buy their fancy cars, put their kids in nice schools, and go on their great vacations.
One day, it hit me. I had become a parasite. I was feeding off others without providing value in return. As I faced that realization, I knew I had to make a radical change. So I quit my job… leaving millions of dollars on the table. I decided to launch my own independent research firm to share my insights with regular investors. I started building my life around the idea of giving others value in order to receive value.
Turning the Tables
Since leaving Wall Street, my goal has been to help create more millionaires than any other financial newsletter editor in the U.S. And I'm proud to say my ideas have helped numerous Americans achieve their dreams… I know this year has been rough. In the first 12 weeks of the pandemic, over 40 million people lost their jobs. At the same time, we've seen billionaires collectively grow a half-trillion dollars richer.
So people are saying, "Forget the American Dream. I'd just like to get back to even."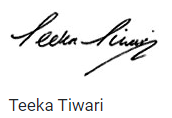 https://www.brownstoneresearch.com/authors/teeka-tiwari/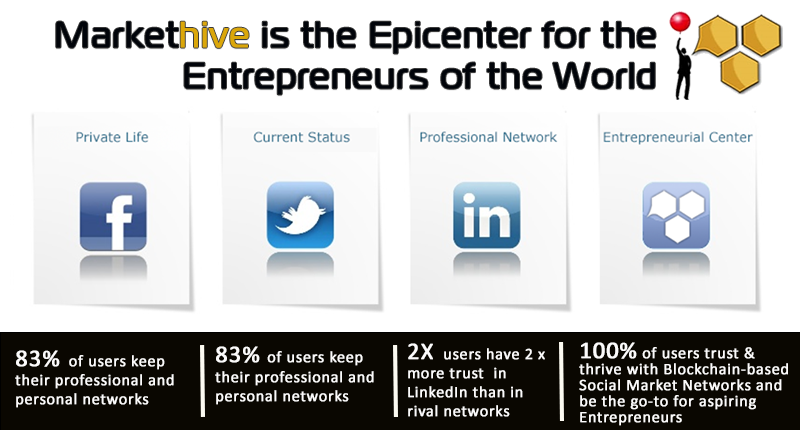 The Rise Of The Entrepreneur
Teeka's story embodies an Entrepreneur's qualities and identifies some additional challenges brought on by the Big Bank's and Main Stream Media's brainwashing and misdirection techniques. The opportunities for success and financial freedom are still plentiful but have taken on different forms with the massive changes going on in the world today.
To identify and take advantage of these emerging opportunities in the most efficient manner requires an Online Digital Presence with the necessary tools that are integrated into a system that provides transaction speed, privacy, and security built on Blockchain technology.
Currently, there is only one system that provides everything today's successful entrepreneur needs on one platform.
The Markethive Inbound Social Marketing platform has it all. Their tools include email autoresponders, blogging platforms, storefronts, landing pages, social media broadcasting, tracking analytics, SEO, backlinking automation, messaging, e-commerce, and SEO, and more.
Markethive is a Blockchain-driven system with cryptocurrency and all the fundamentals required to facilitate a successful, long-term business, building loyal customer relationships.
Integrally, it's a meeting place for aspiring entrepreneurs of all niches from all walks of life, where they can learn and earn in a collaborative culture. Markethive is a sovereign platform, built for the people, by the people, and of the people.
This platform is a dream come true for all individuals and companies requiring a presence online in a world much maligned by monopolies.
For additional information or to become a Free Member of Markethive, Click on the Banner below:



Gene Aasen
A Markethive Entrepreneur and a strong advocate of the Markethive mission for technology, world progress, and freedom of speech. I support change and endeavor to help others understand, grow, and move forward with enthusiasm to achieve their goals.
Bruce Jacobs
Visits: 1454 Visits: 2