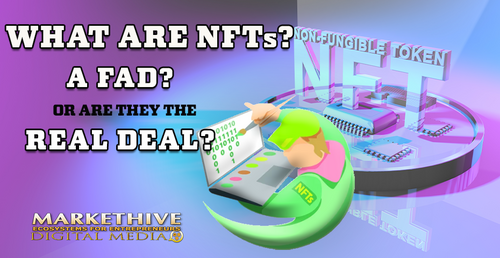 WHAT ARE NFTs? A FAD OR THE REAL DEAL?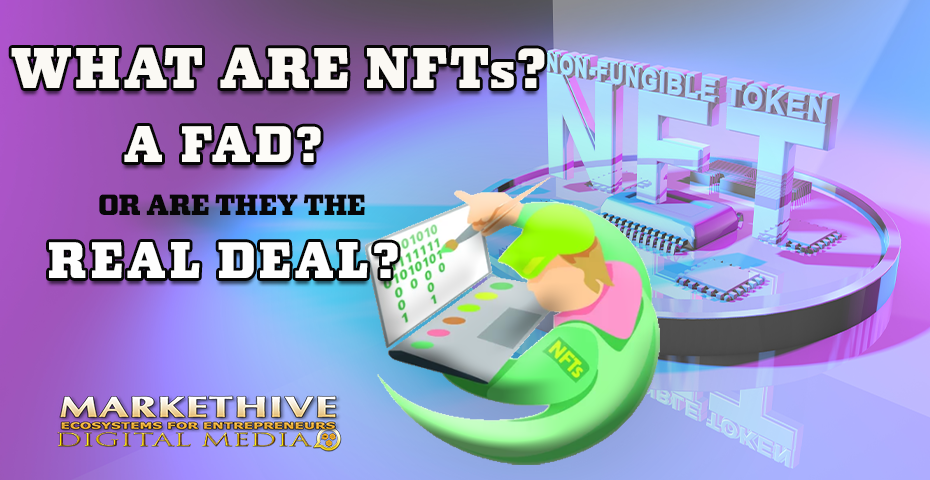 Now that we understand cryptocurrency fundamentals and are busy creating our ecosystem at Markethive, there's a craze that has emerged in 2021, and it's a thing called Non Fungible Tokens or NFTs. Although NFTs are not new, they have only recently become more popular among blockchain enthusiasts, artists, and collectors.
To some, the cryptocurrency booming NFT market makes little sense at first glance. Nobody in their right mind would shell out millions of dollars for an NFT, yet this is happening almost every day. As it turns out, there is much more to NFTs than meets the eye, and some of these NFTs are only beginning to realize their fair valuations.
What Is An NFT?
NFT is the acronym for Non-Fungible Token and is described as a unique digital asset or a digital representation of an asset that stores information about that asset on a cryptocurrency blockchain. This makes it permanent; it cannot be replicated or counterfeited, and ownership is provable.
NFTs are created using Smart Contracts, which are essentially self-executing computer applications that cannot be modified once they've gone live. Depending on the smart contract conditions, it can allow for the creation of one or multiple NFTs of the same or similar kind.
NFTs cannot be counterfeited because the blockchains they exist on are almost always publicly viewable and transparent. This means anyone can check if an NFT came from the smart contract belonging to the person who originally created it or from a different smart contract made by some imposter.
The openness of cryptocurrency blockchains is also what makes ownership of these NFTs provable; you're able to easily see which wallet address is holding the NFT token you're in which you're interested.
NFTs have technically been around since 2012 when colored coins were introduced to Bitcoin. These colored coins made it possible to add unique attributes to specific BTC coins to represent currencies and expensive artworks.
Today, NFTs are more commonplace on Blockchains that utilize smart contracts as they do a much better job of minting and managing unique digital assets than Bitcoin. There are growing communities of NFT marketplaces and creators on several artworks blockchains.
Almost anything can be represented by an NFT, including artworks, title deeds, web domains, collectibles, audio files, and even people's identities and tweets. Ownership of the NFT can signify ownership of the asset it represents, though not necessarily the copyright to that asset.


How Do Fungible And Non-Fungible Tokens Differ?
The difference between fungible and non-fungible is that fungible tokens can be freely exchanged with another asset of the same denomination. For example, one bitcoin is worth the same as another Bitcoin regardless of who's wallet they're in or what price they are trading. Any fungible coin is exchangeable and interchangeable with another fungible coin.
Non-fungible assets have a unique value. Sports trading cards are a perfect example; One card can be deemed more valuable than another and be sold at a higher price because it's perceived as more valuable to the collector.
Crypto Punks and Crypto Kitties are other NFTs are selling for over $100,000, and if you want to get a sense of how big the NFT market is, go to nonfungible.com. There, you'll find the trading volumes of many popular NFTs, including Decentraland and Sandbox.


Jack Dorsey, CEO of Twitter, sold his first tweet on Twitter as an NFT for over $2.9 million, and the most expensive NFT sold for $69.3 million by Mike Winklemann, more famously known as Beeple.


So the question you might be asking yourself; who is buying this stuff and why?
Simply, it's human nature to want to collect things, which has been the case since the beginning of time. NFTs represent the same obsessions that people have always had with owning certain things they perceive to have value. Some people get tremendous satisfaction by holding postage stamps and are willing to pay considerable sums to fill gaps in their collections.
From a purely economic standpoint, when something is scarce or unique, it makes it open to having a lucrative price tag regardless of whether it has any objective utility or value. The Italian guy who sold the banana he duct-taped to a wall for $120,000 certainly proved this point.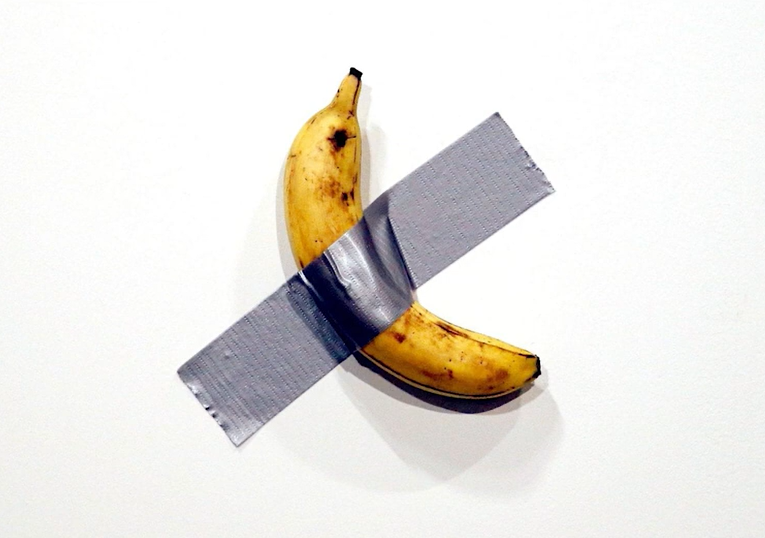 Constructive Force Of NFTs
To some, NFTs may seem nonsensical and a bubble about to burst, but they do have the potential to be a force for good, allowing artists to profit from their work without the intervention of middlemen like dealers and galleries. Because NFTs are built using smart contracts, they can be coded to ensure that, when sold, the creator can automatically be granted a percentage of the profits. In this way, artists can continue to earn a living from their work.
An example of this is Audius. Audius launched in September 2020 and made it possible for artists to stream directly to listeners while keeping the significant share of the money they make and are giving Spotify a run for their money with already over 3 million users.
Another excellent example of NFTs with utility and value is blockchain domains. Unlike regular web domains, blockchain domains cannot be censored or taken offline because they are hosted on a decentralized blockchain instead of a centralized server.
Some blockchain domains like .crypto also don't have any renewal fees; it's a one-time payment and yours for life. Notably, blockchain domains make it possible to accept cryptocurrency payments without a complicated wallet address. You can use a name of your choice instead of a random set of digits.
Now, even though some of these NFTs have objective utility and value, it still doesn't justify the astronomical price tags you see for many of these. This just proves that most of the interest around NFTs currently being seen is caused by hype. And that most of the people presently buying NFTs have very deep pockets and probably too much free time on their hands. Arguably, most are looking to make a quick buck by selling and or reselling NFTs.
There are even YouTube channels dedicated to flipping Crypto Punks or flipping plots of land on the Decentraland marketplace. There's also no shortage of video tutorials to help you mint your own NFT. If you want to go shopping for NFTs, your best options are Rarible and Open Sea. You'll find just about every kind of NFT on these sites, including art, blockchain domains, virtual land, digital trading cards, and other collectibles.
If you want to browse tweets as NFTs or even mint your own tweets as NFTs, you can use the valuables site. Now before you dive into the NFT deep end, there are a few things you should know about the NFT market.
Things You Should Know
Unless you're buying an NFT from a well-known artist, like Beeple, it can be tough to tell whether the NFT you're looking at has any real value. In theory, you can check this by reviewing the "sell history" of that NFT to see if there's any demand for it.
However, many sellers are minting NFTs and then buying them from themselves using other Ethereum wallets that they own. This creates an artificial sell history and gives you the impression that the NFT you're interested in has some market value. It's basically a solo version of the wash trading you see on many sketchy cryptocurrency exchanges.
There are also a lot of sellers on NFT marketplaces pretending to be museums and art galleries. Sometimes they're even marked as a verified seller because they link to a dummy account on Twitter. These fake museums and art galleries sell high-quality images of semi-famous artworks found on Google as NFTs for a nice profit.
Besides the risks mentioned above, there are a few others to keep in mind. The NFT market is clearly in a bubble, and unlike the crypto Market, there's going to be little to no support on the way down. This is mainly because the NFT market isn't liquid, and there's also no definitive way to determine the fair value of an NFT.
A safer alternative to NFTs is the tokens that power their various marketplaces, but still, most of these NFT project tokens are in bubble territory. Both Coinmarketcap.com and Coin gecko have designated tabs for NFT project coins. There are a few marketplaces pundits are watching closely.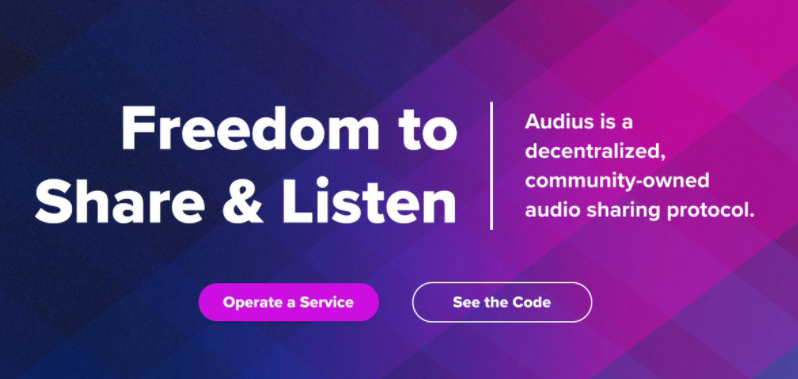 Audius
As mentioned earlier, the Audius decentralized streaming platform is on their list. It's common knowledge that musicians have been getting squeezed by record labels and streaming platforms for years, even decades. This pandemic certainly hasn't helped things either. Audius is a platform for artists to stream directly to listeners and keep the lion's share of the proceeds.

Although Audius has an excellent value proposition, there is an issue with its tokenomics. The Audio token has a supply of 1 billion, with a 7% annual inflation rate, and only 5% of Audio's initial supply was airdropped to artists and fans. The other 95% has been allocated to the team and private investors and seen as a red flag.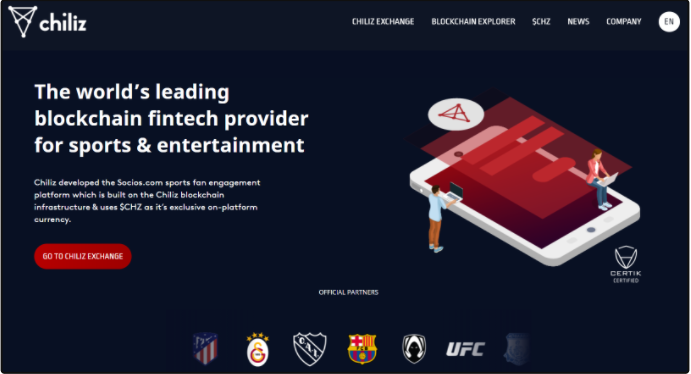 Chiliz
Chiliz has a great value proposition and is just as good as Audius. Holders of the $CHZ token can purchase fan tokens for sports teams such as FC Barcelona, a fan token called FCB. Also, holders of Chiliz fan tokens have a say in how their respective sports teams are managed.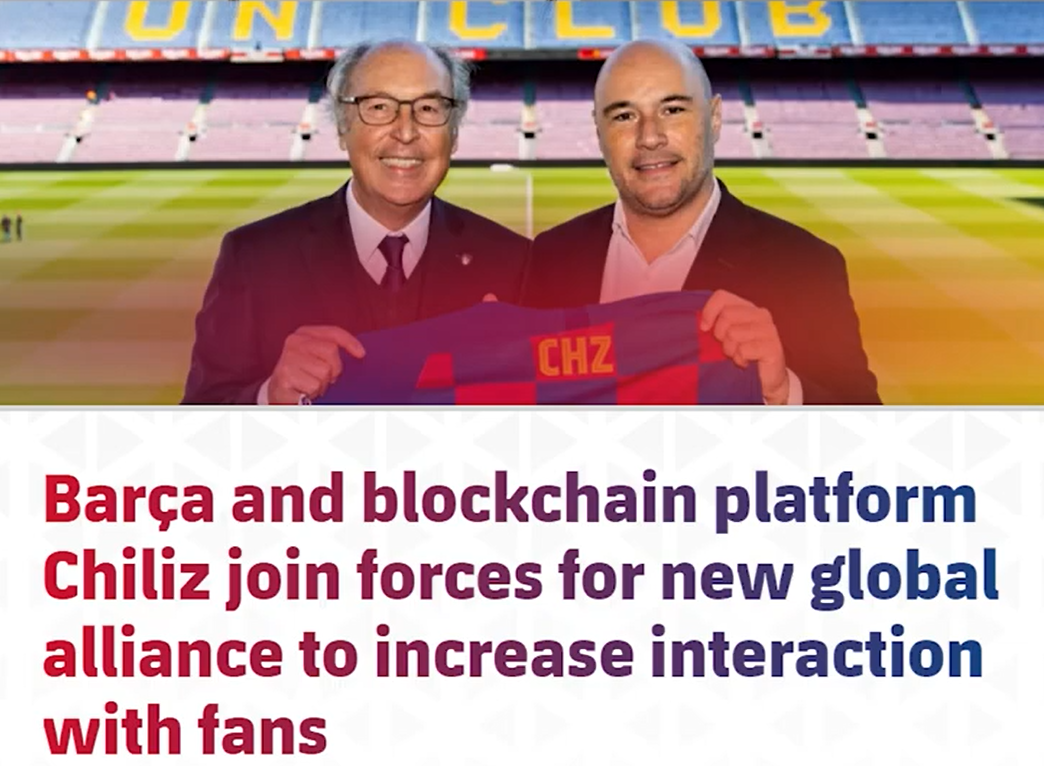 Most of these tokens are traded on the Chiliz exchange against $CHZ. Chiliz is expanding in terms of partnerships and adoption, and there seems to be much more to Chiliz than just the fan tokens.
Decentraland
Decentraland is a VR platform powered by Ethereum. It allows users to claim parcels of LAND in a virtual world where they can create content, build applications, and then monetize them. In Decentraland, you can buy, sell, trade, and even create an NFT that can be used within this virtual world.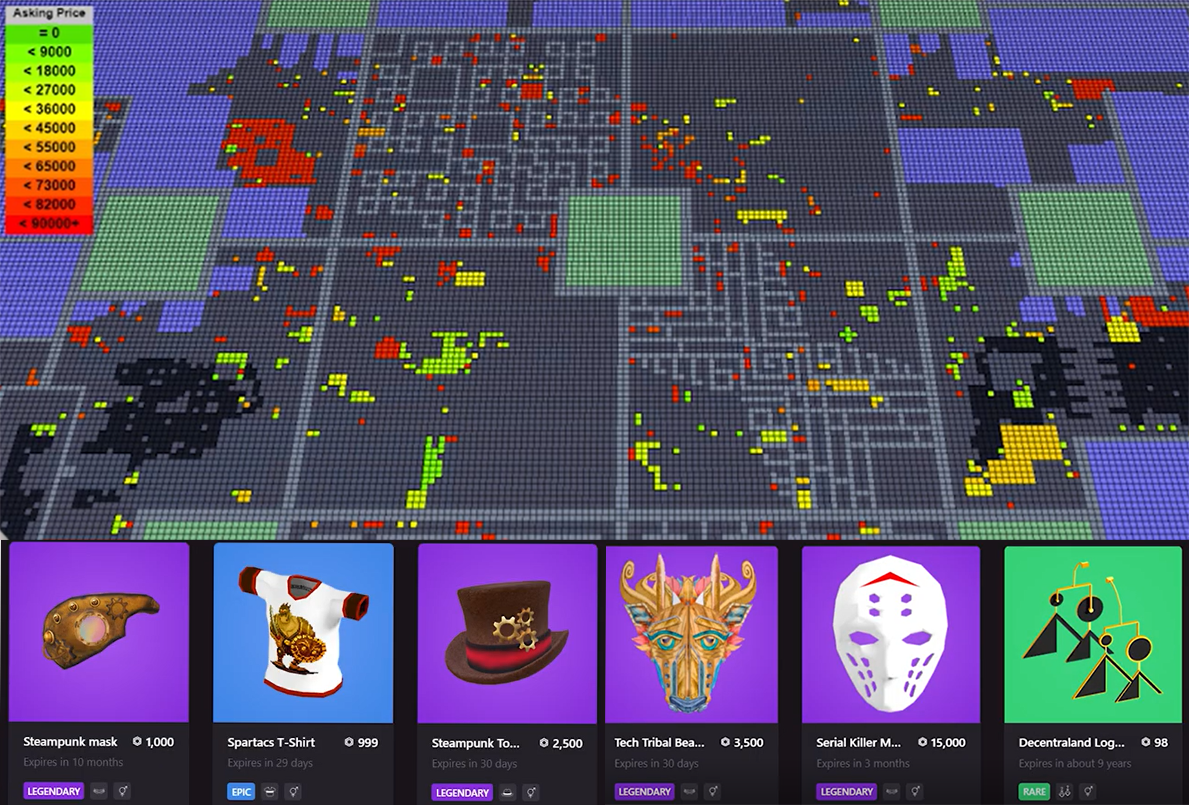 In contrast to Audius and Chiliz, its MANA token has more robust tokenomics. It is said to be one of the most transparent and equitable distributions out there. No single wallet holds a concerning amount of the total supply.

Decentraland has limited plots of virtual land, which have sold for over six figures in the past. The strength of the MANA token comes from the fact that it's burned when a purchase of land takes place and burned when paying for fees for other Marketplace transactions.
MANA token burns will grow as it continues to onboard users and secure new partnerships like the recent one with Atari, bringing virtual cryptocurrency casinos to Decentraland.

Giving it more weight is that Grayscale Investments, the world's largest digital currency asset manager, has recently incorporated an investment trust for Decentraland and the MANA token.
Theta
Theta is a decentralized video streaming protocol that will likely rival YouTube, the same way Audius is likely to rival Spotify. If you think that's a bit far-fetched, consider that Theta has partnerships with Google and Samsung and recently partnered with Sony's European arm.

Unlike other cryptocurrency partnerships, Theta's affiliations are very real. Case in point; Theta.tv is embedded into Samsung Daily, which came pre-installed on over 75 million Galaxy smartphones that authentic people are currently using.
Furthermore, Theta token probably has the best tokenomics of any NFT related project. It has a fixed supply with no inflation, and 100% of that supply is also technically in circulation. Theta has consequently seen very little resistance in its rise from five cents to over $6 over the last year.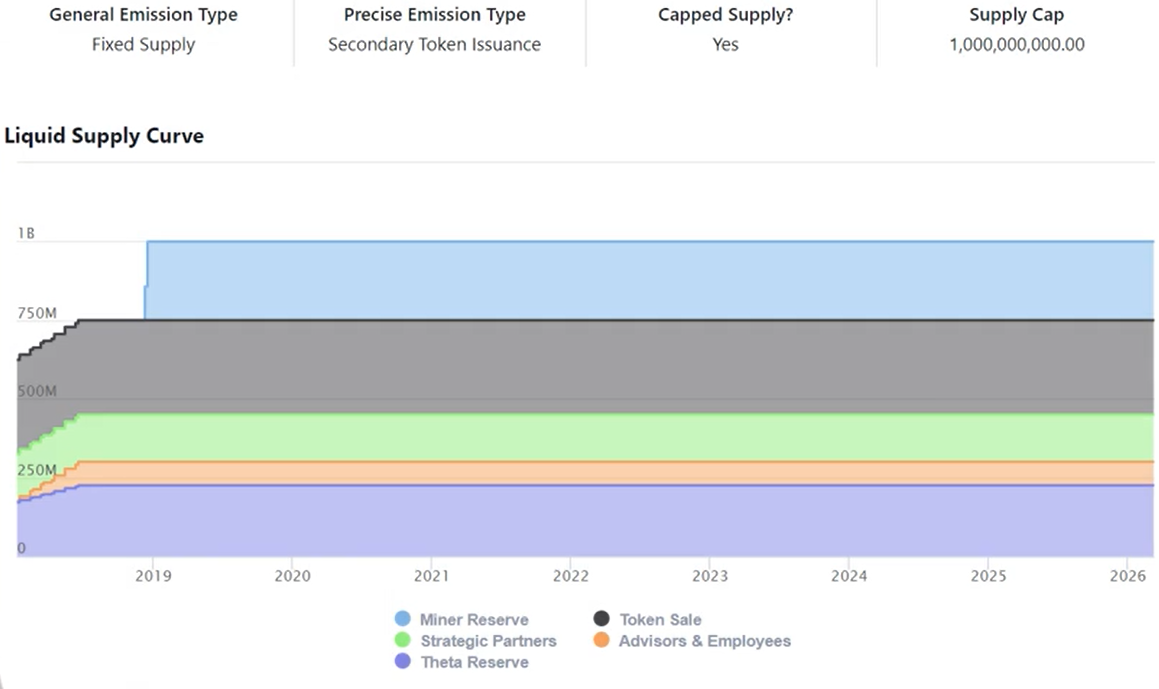 The State Of Play
The NFT market's popularity is at an all-time high at the moment, but it's only a matter of time before that bubble bursts. The aftermath will show that the projects with real value will be the ones that survive like blockchain domains, among others, and also some NFT art. There are currently talks to create virtual museums and art galleries for the pandemic-stricken legacy art industry where valuable art pieces are collecting dust.
The possibility of showcasing NFT art in real life in your home using augmented reality is discussed in this article and the obvious next step from virtual NFTs. But what about NFT and Defi? Believe it or not, it's starting to become a thing. There are already peer-to-peer marketplaces like NFTfi.com, where people can use their NFT as collateral to borrow stable coins.
Like the fungible crypto coins, we need to identify the utility and purpose behind these NFTs and marketplaces and beware of sketchy or scammy projects. The many industries like sports, gaming, collectibles, art, and music are all starting to embrace NFTs.
The idea of owning something entirely digital may seem crazy to some of us, but to those who already spend large amounts of their lives online in one form or another, becoming a second home, it just seems natural.
Just because something doesn't physically exist doesn't mean it can't be owned or that someone else might someday be willing to buy it from you for more than you paid for it. Although having said that, expect sales of digital photo frames to start going through the roof.
A recent survey conducted with millionaires revealed a generational divide when it comes to non-fungible tokens (NFTs). While most millionaires say they don't know what an NFT is, more than a third believe it to be an "overhyped fad." But a good two-thirds of millennial millionaires say NFTs "are the next big thing."
Nearly half of millennial millionaires surveyed own NFTs, and 40% of those who don't currently own one have "considered" it. Comparatively, almost all the baby boomer millionaires, 98%, say they don't own any NFTs and aren't considering either.



Written by Deb Williams
Chief Editor and writer for Markethive.com, the social, market, broadcasting network. An avid supporter of blockchain technology and cryptocurrency. I thrive on progress and champion freedom of speech and sovereignty. I embrace "Change" with a passion, and my purpose in life is to enlighten people en masse, accept and move forward with enthusiasm.

The information contained in this article is for informational purposes only and not to be construed to be financial legal or tax advice. Any NFT's mentioned in this article should not be interpreted as a sign of support.
Bruce Jacobs
Visits: 2842 Visits: 2