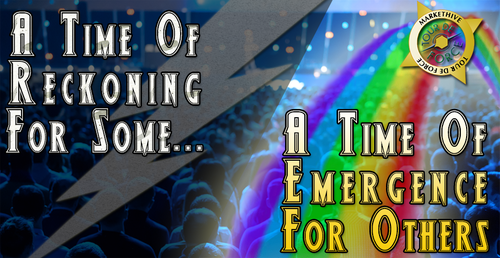 A Time Of Reckoning For Some, Emergence For Others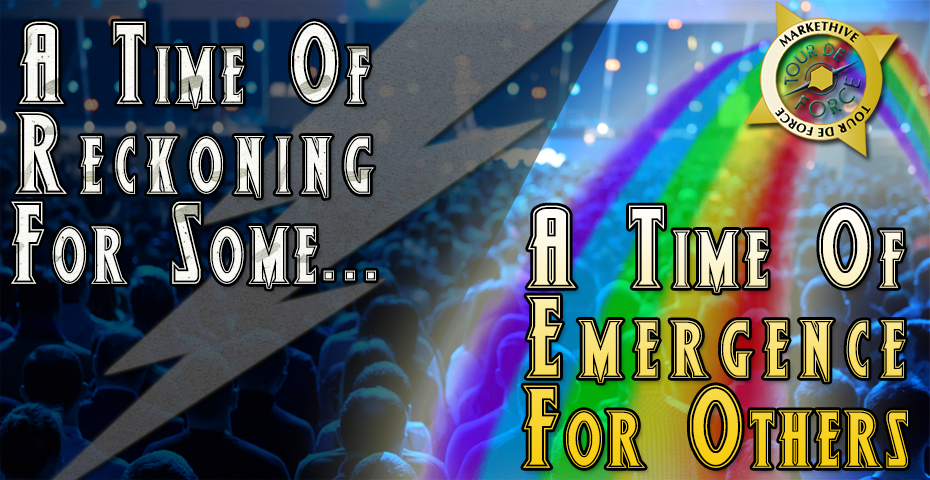 With the turbulent state of affairs social media giants are experiencing, where does that leave users and advertisers? Some think they have nowhere else to go when in reality a whole new social and market media is emerging.
If you thought that there was a surge in social media usage as a result of the global pandemic you may be surprised to hear that although many people used social media to stay in touch with family and friends, the covid element has not substantially increased the number of people using social networks or messaging apps simply because 4 out of 5 users already engage in the activities pre-pandemic.
According to these statistics, they speak of existing users' engagement, not of changes in the total number of users. In the US alone, the social network user space is saturated already with 81.3% of adult internet users and 73.2% of users of all ages, so there's little room for new growth.
On a global level, there are 4.57 billion people using the internet with 3.81 billion active social media users and 5.16 billion unique mobile phone users. GlobalWebIndex found that tutorials and how-to videos are amongst the top kinds of content that consumers want more of during the COVID-19 crisis, and these may represent a particularly compelling opportunity for B2B brands.
As you would expect, this year did see a surge greater than expected in the number of live video users, video game viewers, and subscription over-the-top (OTT) users due to the pandemic, but social networking activities have not experienced the same hike.
Notably, the ongoing and escalating problems of fake news, misinformation, divisive content, and censorship have created a somewhat toxic environment causing past users to have little incentive to rejoin or log in and current users may feel the need for a break from the cognitive dissonance.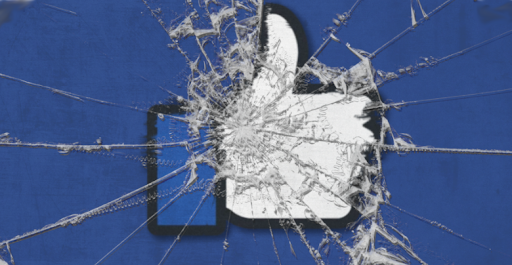 A New Sense Of Urgency
A social media reckoning, post the US election of the far-reaching power of Facebook and Google is at hand and the role social media giants play in dividing us or uniting us has taken on a new urgency with long-term trends in polarization leading to an evermore fractured America.
The percentage of Americans that use social media surprisingly is the exact same number of people saying social media has a mostly negative effect on how the state of what's happening in America at the moment where the people are politically divided.
Of that, 25% say it's neither negative nor positive with only 10% saying it helps people stay informed and aware. Coming in at 3rd place was the ability to connect, communicate, and sense of community. Lastly was the visibility of marginalized groups and activism of social movements.
People will still continue to use social media and are reflective of society at large. They continue to use it even if they are fed up with what they are seeing on the platform. This indicates the reality of how social media is embedded in our culture and reflects on what is actually going on around us.
The intent of many users though, is to catch up with loved ones and friends and don't focus on the divisive or high profile content so there is a disconnect, however, many look for or are subject to some kind of news.
When asked, people said the biggest frustrations and reasons social media has a negative effect is in order of preference with an overwhelmingly lead being;
Misinformation and fake news

Hate, harassment, and extremism

People believing everything and not knowing what to believe

People bothered by censorship and bias

Too much negativity

A Rise In Cognitive Dissonance
Cognitive dissonance is a primary issue and experienced by many users which can happen when we are exposed to differing opinions on social media, and when we are not able to choose which is the right one, we experience cognitive dissonance.
This behavior is more evident online and on social networking sites where people continue to bombard others with differing thoughts and opinions. With Facebook as an example, what started out as a platform to catch up with family and friends has turned into a stage for activism and movements, disinformation, segregation, politicization, and diminishing self-esteem and mental health in individuals in many cases.
With emerging technology and the post-pandemic normal way of life, we won't see a shift away from social media in general. However, individuals need to understand how to cope with the emotional upheaval that comes with cognitive dissonance.
Some of the emotions that we experience as a result of cognitive dissonance are dread, guilt, anger, frustration, anxiety, stress, etc. Most of us are aware of our belief systems. However, when we realize that there may be a grain of truth in another person's views and opinions, it conflicts with our own beliefs.
One of my favorite sayings is "live and let live" so by accepting that there are opposing views around us and if we hold true to ourselves these conflicting opinions have no power over us.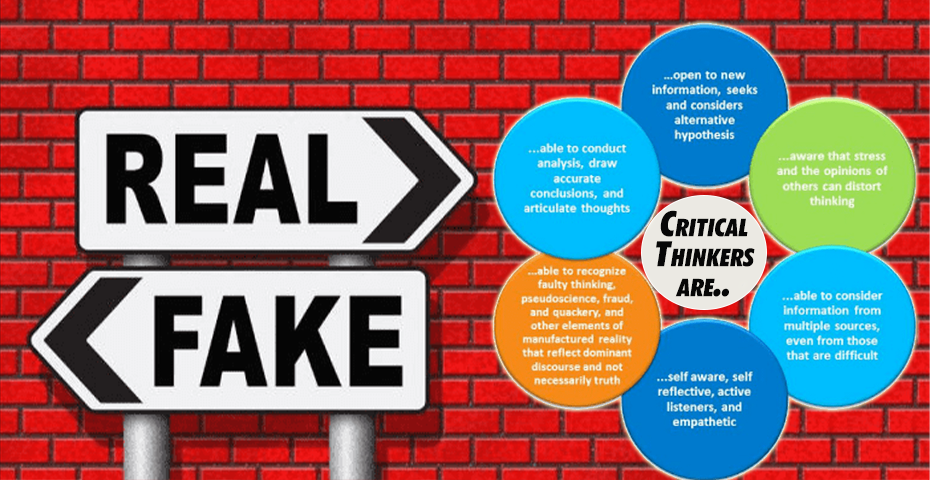 Lack Of Critical Thinking Skills A Culprit
At a roundtable conference, a panel of industry insiders discussed the issues about the spread of disinformation on social media. It was identified that many people are not trained well in the skill of critical thinking. They are unable to differentiate a biased or untrustworthy source of information from a reliable one.
It was suggested to aggressively teach both confirmation bias and argumentative theory at a young age so an individual can learn to self-mitigate. A sure defense would be to equip everyone to be their own best advocate and critically evaluate all the information and the motives behind that information.
Laura DiDio, a high tech analyst remarked,
"Everyone needs to check and vet their sources of information and not simply jump to conclusions and retweet or share so-called 'facts' before they are certain that it is the factual and correct information."

"Think for yourself and question everything! That's a good start."
Will Advertisers Stay On These Platforms?
Throughout the years we saw greater user adoption that led to a popular explosion and expansion of these tech giants, more and more companies and brands came on board to increase their exposure to social media users reaching into the billions.
However, according to pundits that believe social media reckoning has already started, many companies may be questioning whether these controversial platforms are actually good for business. They may well be revisiting their priorities and social responsibilities, what they stand for, and whether they match up or want to be associated with what they are now seeing on the social platforms.
Well over 90% of Facebook's revenue comes from advertising with 8 million active advertisers, however as recently cited in the Washington Post "outrage is built into Facebook's ability to profit", it seems that the most divisive and emotive content tends to be more effective.
It's also been the platform's algorithms placing ads alongside this type of content that has provoked many brands to question their presence on the platform. So advertisers are suffering twofold; They are funding the continued success of Facebook by purchasing ad space in its "outrage based" ad model plus their brand name and ads are placed automatically in content that could well be damaging to their public perception.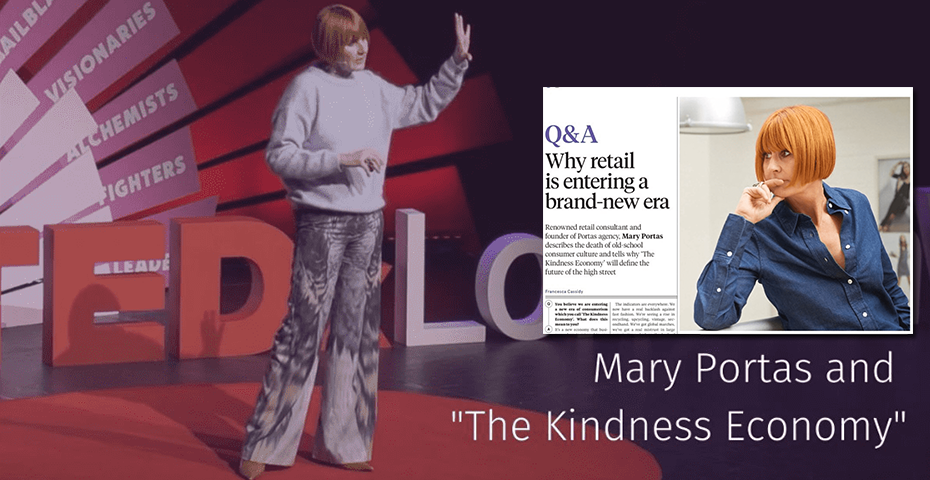 The Kindness Economy
Mary Portas, creative director and well versed in the fashion and retail sector for many years spoke about how we are entering a new phase and culture she labels "kindness economy". She explained in a recent talk on a TEDx event that people are increasingly taking into account the moral values of a brand when choosing who to buy from.
Mary believes an economy built on kindness is not weak, but strong leading to a foundation of a business that has truth, integrity, longevity, and commerciality. Any business that organizes itself around this kinder way of behaving, will be the ones that win. The triple bottom line is people, planet, and profit – in that order.
This philosophy rings true for many high-profile brands such as Unilever, Verizon, Starbucks, HP, Microsoft, and Coca-Cola who have already pulled their advertising from Facebook realizing an increasing need to instigate change, also self-reflect and think about how to improve the ways they communicate with consumers as an industry.
This stance is not just about a political statement, it's also about the chance to reassert some control over their marketing.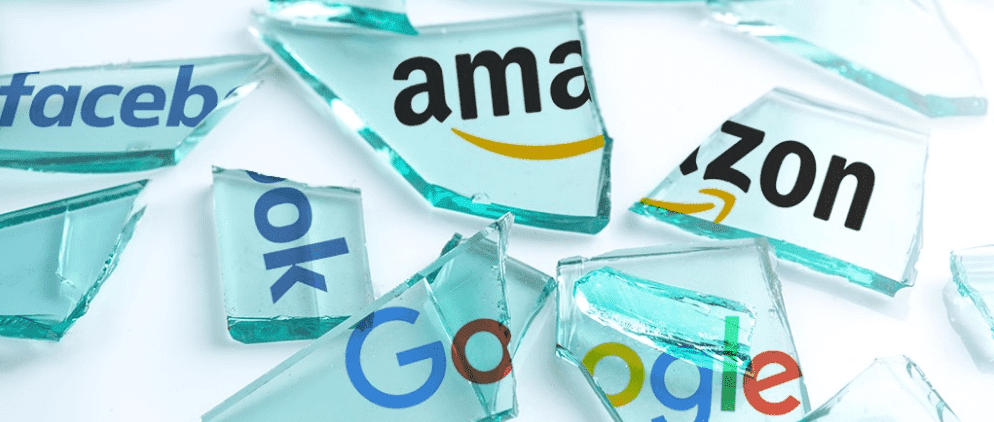 Tech Giants Time Of Reckoning
The social media monopoly will either be facing some kind of reform and regulatory risk, as the US Congressional antitrust hearings with the CEOs of Amazon, Apple, Facebook, and Google that recently concluded, hand down their findings. The investigation addressed claims that big tech firms wield too much dominance over the market.
Any legislation of antitrust action may take some time subject to the political and bureaucratic red tape but whatever the regulators decide, users may well become alienated by the increasingly poisonous atmosphere on social media. A decline in user engagement would negate the incentive for businesses to pay for advertisements.
We could see a mass exodus of users decamp from their once believed sanctuary as other platforms rise up as the solution to the advancing dystopia caused by the "too big to fail" data harvesters of Web 2.0.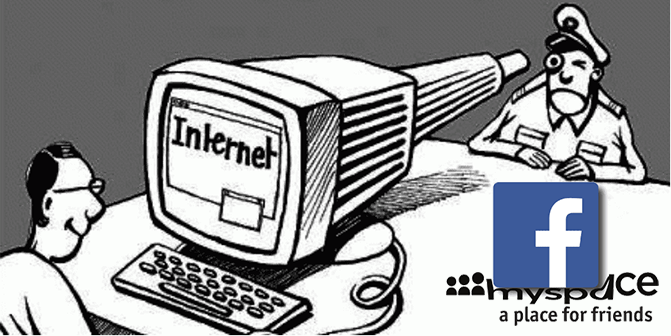 The Irony Of It All
Ironically Facebook sold the idea of privacy to early users, back in the MySpace era. At that time, privacy was the currency and since social media was free, the promise of privacy was an important distinction and pivotal in competition.
Facebook made this promise initially: "We do not and will not use cookies to collect private information from any user." In contrast, MySpace had a policy in which anyone could see anyone else's profile. So MySpace users jumped on the Facebook train.
As Facebook gathered market share, it attempted to roll back some of those privacy promises and in 2007, Beacon was released which tracked Facebook users while they visited other sites. The "like" button was introduced in 2010 and that also enabled the company to track users.
By 2014, Facebook publicly announced that it would be using code on third-party websites for tracking and surveillance purposes. This is a blatant reneging on their promise it had used to establish market dominance initially.
Facebook was fined $122 million in 2017 in Europe for violating a promise it made not to share the data from WhatsApp with the rest of the company. And in 2019, it paid a $5 billion settlement to the FTC for a variety of privacy violations. Too big to fail or too big for its boots? We'll see.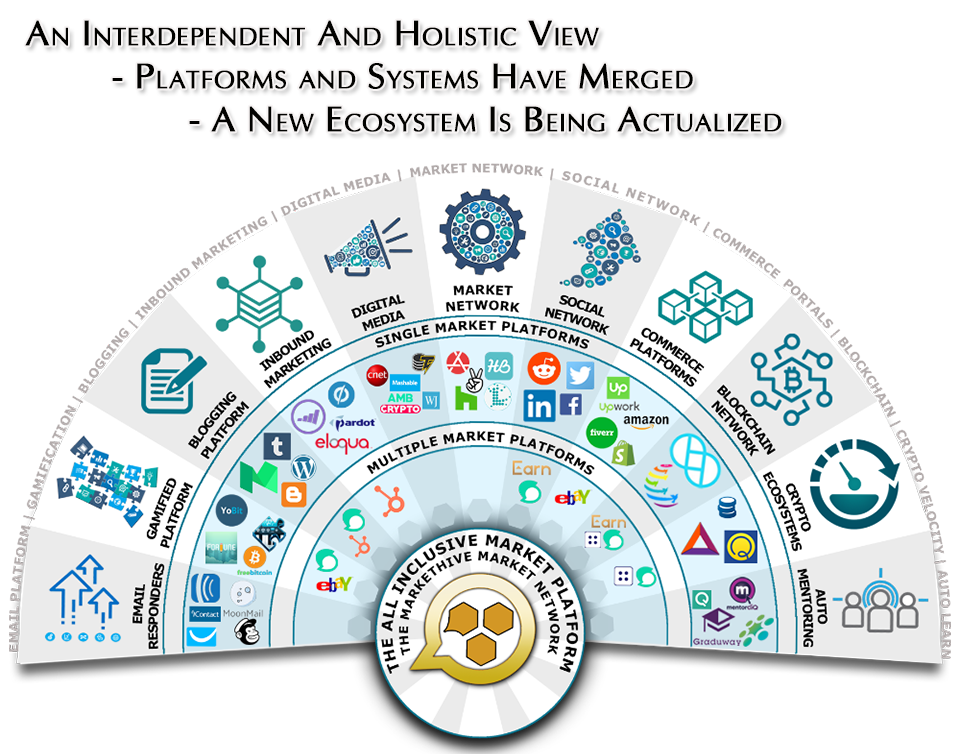 The New Disrupters – A New Dawn
Many have already escaped the dictatorial protocols or they've been banned, making their way to more sovereign platforms using Blockchain technology and cryptocurrency, making it a no-brainer for individuals and companies to take advantage of monetization with the added benefits of autonomy and privacy afforded by this technology.
Known as the new disrupters they are capturing user attention and the associated advertising revenue. These platforms may not be as big or popular as Facebook, Twitter, or YouTube, yet, but given time and the way things are going, they've come just in the nick of time.
Companies, marketers, brands, and individuals looking for a new home in social networking and advertising now have a choice. A Market Network has emerged to give back the control to its users whether it be social, marketing, affiliate, inbound, influencer, et al, various campaigns and publishing with the SaaS tools including tracking, analytics, also digital wallet and payment processing with access to an increasing user base of entrepreneurs and publishers.
The marketing industry in general is an incredibly sociable industry that thrives on building relationships. Markethive at its core has grown into a thriving ecosystem and is a most effective way to earn an income online, drive sales, and increase brand awareness. If the essential issue is one of control then Markethive with its varying modes of marketing puts you, as the brand in ultimate control.

Deb Williams
A Crypto/Blockchain enthusiast and a strong advocate for technology, progress, and freedom of speech. I embrace "change" with a passion and my purpose in life is to help people understand, accept, and move forward with enthusiasm to achieve their goals.
Bruce Jacobs
Visits: 2198 Visits: 2