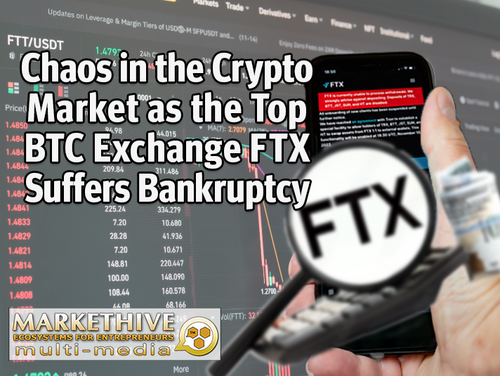 Chaos in the Cryptocurrency Market as the Top Bitcoin Exchange FTX Suffers Bankruptcy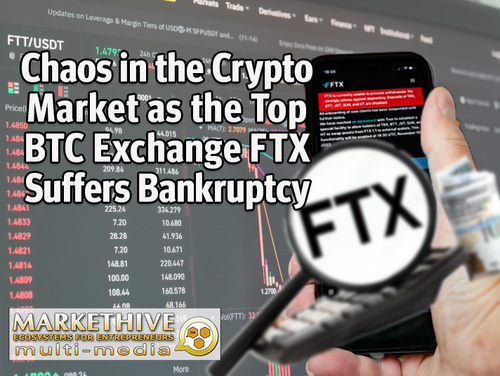 The cryptocurrency market fell to its lowest level in almost two years after a leading cryptocurrency exchange suffered a significant liquidity crisis. FTX has faced bankruptcy after suffering from an $8 billion cash crunch.
Investors lost faith in the exchange because of the ongoing crisis. A bank run ensued, and FTX faced severe cash shortages as it could not pay all users trying to withdraw all their funds at once. So they turned to Binance, the largest centralized cryptocurrency exchange, which has agreed to bail them out.
Many pessimistic crypto insiders worry that crypto assets are starting a vicious downward spiral that will hurt individual investors and the industry for years to come. Many have compared FTX's collapse to that of Lehman Brothers in 2008, which sparked the global financial crisis. In fact, on Wednesday, Nov. 9, Bitcoin fell drastically below $16,000 for the first time since November 2020. While Ethereum lost nearly a third of its value from Monday, as the deal to rescue FTX appeared to have broken down.
"I think it's going to be really bad: it's going to spread to the max," said John Lo, digital asset management partner at investment firm Recharge Capital. "We're going to see crypto names, lenders, and family funds completely bankrupt. It's going to be confusing and tedious."
The Collapse of FTX
FTX's meteoric rise and the catastrophic crash came under the leadership of Sam Bankman-Fried, who founded the company in 2019. Within three years, it had become one of the fastest-growing currency exchanges in the world, trading billions of dollars in cryptocurrencies every day. But earlier this month, according to a CoinDesk report, FTX's sister company, Alameda Research, is stashing most of its reserves in FTX's own cryptographic token, FTT. If FTT falls, so will the value of trading and investing giant Alameda.
FTX failed to allay concerns about the report. On Nov. 6, Binance announced that it was planning to outsource $500 million worth of FTT. This sparked a bank run as FTX users traded cryptocurrencies on the platform in an attempt to withdraw their funds. Due to this insane pressure, FTX was unable to make all payments. After the agreement was announced, several reports began to circulate concerning the major issues with FTX's business relationship.
Analysts claim that FTX holds far fewer reserve funds than it claims and that merging client funds with Alameda Research's funds is a very risky move as the exchange aims to continuously protect its clients' funds.
Regulators took notice immediately. According to Bloomberg, both the U.S. Commodity Futures Trading Commission (CFTC) and Securities and Exchange Commission (SEC) have launched investigations into whether FTX mishandled customer funds. Meanwhile, the company was in turmoil as most of FTX's legal and compliance staff resigned late Tuesday, Semafor reported.
FTX consented to be acquired by Binance in order to repay their consumers. On the surface, the transaction appeared to be an exact replica of Bank of America's acquisition of Merrill Lynch during the financial crisis of 2008, which essentially saved it from bankruptcy. Customers would be able to recover their balances in full, according to Bankman-Fried.


Images Sourced @ Twitter
The Outrageous Effect
FTX stopped withdrawing cryptocurrencies and fiat currencies from their platform, and many users of the platform began to wonder if they would ever get their money back. FTX's head of institutional sales, Zane Tackett, liked a tweet that claimed the firm "gambled with clients' money and lost. According to a Wall Street Journal report, the exchange's shortage is estimated to be $8 billion. According to Bloomberg News, Bankman-Fried informed investors that the company would probably declare bankruptcy if it did not obtain a capital infusion.
Experts are concerned that the overall crypto decline may worsen if FTX is not supported. Many significant firms, including BlackRock, Sequoia, and Temasek, have heavily backed FTX, which occupies the middle of the cryptocurrency market. (Stars like Tom Brady and Stephen Curry invested in FTX.) These organizations now face significant losses, which might impact funding for the entire crypto industry.
Several cryptocurrency businesses have filed for bankruptcy this year alone, leaving individual investors waiting to get their money back.
FTX and its sister company Alameda were significant investors in the crypto industry simultaneously. For example, they both contributed to last year's $300 million Solana blockchain ICO. Solana dropped by 50% on Nov. 9, and various parts of its ecosystem. Many of its users' objectives are to dethrone Ethereum, as the most popular blockchain seems far away at this point.
Several crypto-related firms also experienced spillover impacts at the same time. Because Bankman-Fried owns more than 7% of the company, Robinhood, its shares fell 13% on Wednesday. According to analysts, these losses will accumulate, and the efforts to integrate crypto into mainstream business will significantly slow down. One user tweeted, "it's that the long-term legitimacy of crypto as an industry is in real danger for the first time."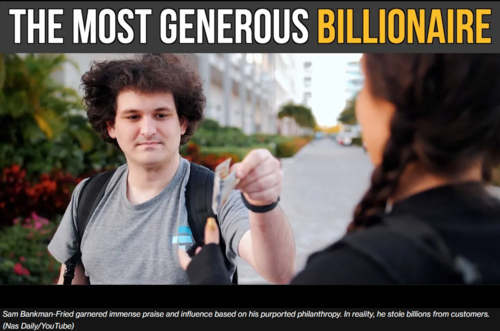 Image source: Coindesk
With the plummeting crypto values, the collapse of FTX is expected to have long-lasting effects. Bankman-Fried presented himself as the likable, morally upright leader of the neighbourhood. He frequently socialized with lawmakers and authorities to persuade them of the advantages of cryptocurrency. Now, Bankman Fried's advocacy may jeopardize a bipartisan law that would subject digital exchanges and brokerages to the mild regulation of the Commodity Futures Trading Commission.
According to Lo at Recharge Capital, regulators are much more likely to impose tougher sanctions. According to him, "this truly winds back a lot of the goodwill built up in the last two to three years from a regulatory viewpoint." It demonstrates the need for some regulation of centralized money and cryptocurrencies.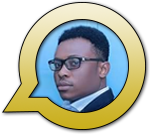 About:
Prince Chinwendu
. (
Nigeria
) Rapid and sustainable human growth is my passion, and getting a life-changing opportunity into the hands of people is my calling. Empowering entrepreneurs provides me with enormous gratification. Find me at my
Markethive Profile Page
| My
Twitter Account
| and my
LinkedIn Profile.
Bruce Jacobs
Visits: 1621 Visits: 2