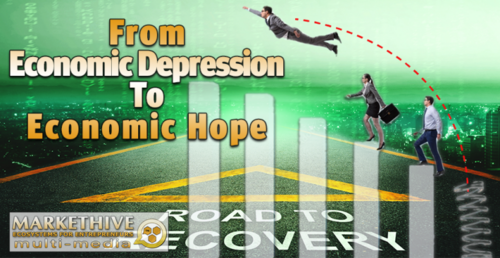 From Economic Depression To Economic Hope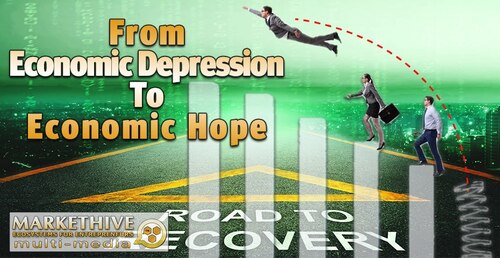 Economic Depression
As we progress in 2022, many commentators suggest we are entering into a deep depression which will surpass the Great Depression of the 1930's. If you look at the statistical picture below, it tells its own story over time about the declining value of the dollar. This is not just something which happened in the last two years alone.
With travel being curtailed in the wake of high inflation, hikes in energy prices, gas prices, not to mention the travel disruption across airports and trains, it seems that mankind is being backed into a corner via government policies that don't make sense.
How things fare in the long run is largely going to be determined by the capacity to see opportunity and revive business in a way that brings greater value.
Many brick and mortar businesses are operating work from home policies. With more people having to work from home, the opportunity to work online is becoming more apparent. You may be seeking alternative income to supplement your job, or to replace it for a different lifestyle.
If you have never run your own business, or even if you are having to start again from scratch, the proposition of online working may feel scary. You may even be wondering if it is worth making money when your hard earned money is effectively being zeroed out.

Source: Bureau of Labor Statistics
Economic Hope
The good news is that money never disappears in a downturn. It simply transfers from one place to another.
An example in kind is that while the economy crashed, those who had invested in vaccines made a lot of money because the vaccines were deemed to be the answer to a health crisis en masse. I will not comment further on the politics and ethics of this subject here.
However the point is there is always opportunity if you are prepared to take a step back, do some research and adjust your path moving forward. Here are some suggestions to move you toward economic hope.
Start With You | Create Your own Away Day
Start with yourself and take some time out uninterrupted whether at home or away. Do a brain dump on every gift and ability. What skills do you possess? What do you feel passionate about? What lifestyle would you like to create going forward?
If you could do something in life that would combine your abilities, yet give you a sense of purpose in life, what would that look like? Do not answer according to your circumstance or that of the economy for now. Just let your creativity and imagination flow for now
Lifestyle Design | How Money Works
On the note of lifestyle you may want to get conversant with how money works, because money and business go hand in hand when devising a plan. You could use something like Cashflow Quadrant by Robert Kiyosaki as a framework to aid your thinking.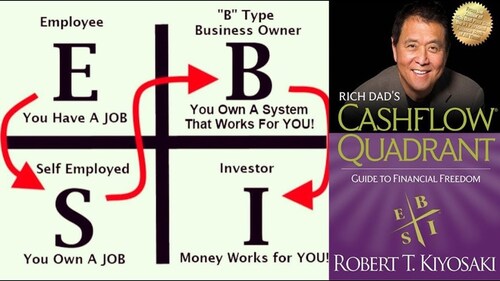 Image source: Robert Kiyosaki The Rich Dad Channel
Financial Literacy is important because this is an area where many rank low. It concerns the basics of how money works, and if you don't have a fundamental grasp of this it is difficult to make money work to support your lifestyle aspirations.
Kiyosaki proposed four areas of money flow, employed, self-employed, business owner and investor. The difference between the left and right hand side of the quadrants is that on the left hand side you are the one working for money. The opposite applies on the right hand side.
How does this apply to offline and online business?
Employee
So this is where your ability to earn money is dependent on your presence and input of work. As a general rule, if you don't show up, you don't earn money. In this scenario you are trading time for money unless you have performance related pay or bonuses.
It's important to do what you love, and for some that will be in the form of employment, whether that be in a service or a business working for someone else.
One point to note is that if you have a job you love, you can still become wealthy. I made a mistake in my thinking on this because while I was still nursing the opposite was emphasized, that to become financially independent and free I needed to start my own business.
I wanted to do that, so it was not a problem. But I could have become wealthy sooner while in employment had I learned about investing. This takes me back to financial literacy and its importance, and I will expand on this point under investment shortly.
Self-Employed
This is where you are in business as an entrepreneur. It's not quite the same as the Business Owner category above because you are the boss and also the employee in your own business. This makes you more of a solopreneur until you start building a team around you that you can outsource your non core competencies if you choose.
When starting out in self employment it is important to establish the product or service you will supply, to whom and where. It must solve a problem or meet a significant desire in your prospects. So some research is important.
The simplest thing is to start having conversations with people about their needs and wants to get a sense of what might work. Often this is glossed over but is crucial if you want to set yourself up for success.
You can use online surveys such as MonkeySurvey, or if you want to go deeper there are some good courses built around various aspects of business including this type of research. Ryan Levesque built a whole course around the theme of asking. You can check his course called The Ask Method.
This will give you a solid marketing foundation from which you can build a product or service. Bear in mind that with a product it is easier to scale.
Affiliate Income
If you are not able or willing to create your own product or service you may wish to consider the affiliate model of income. This is where you market an already existing product created by someone else in exchange for a percentage of the sale in commissions.
The benefit of this is that everything is supplied for you, leaving you to focus on marketing the product. The more a product solves a critical problem, the better the chance of making a sale.
For example if there was a product which plugged the gap in the declining value of the dollar, do you think people might be interested.
Gold is real money, and inflation proof, and there are affiliate businesses based round this. While many deem this to be a long term investment, solutions are arising to allow you to make purchases in gold.
Kinesis is one such example where they tackled the problem of Gresham's Law, which states that the current system means that people spend 'bad' money [fiat money ] while saving 'good' money [ gold ].
They have now made it possible not only to purchase gold [ and silver ], but are coming out with a debit card which will allow you to spend that physically allocated gold you have purchased, while getting yields for saving, spending and referring.
With this solution you can take remedial action to stop the rot of economic depression by plugging the gap of the declining value of your money, while earning money from helping others at the same time.
Business Owner
This is on the right hand side of the quadrant where money is working for you. It is often referred to as passive income. This is where you set something up, and with a little work up front, it pays you over and over again.
Network marketing is an example of a model some companies use. There is a main company and there is a product which you can purchase on a subscription basis. You can then build an organization of distributors and get paid a percentage of their results. This type of income is referred to as passive income.
You can be on holiday and make money from the efforts of your team. Rather like the affiliate model, you get to own a business without having to set up a brick and mortar structure and all the tools are provided, so you can work from home or anywhere there is an internet connection, hence the term, the laptop lifestyle.
A key difference is that network marketing income relies heavily on the recruitment of others. Affiliate marketing does not require that.
You may decide to create a traditional local business where you provide employment in the process. You are not an employee in this scenario but oversee the team of workers. The success of your business will depend on a lot of factors beyond the product or service itself.
I recommend Marc Allen's book called The Millionaire Course published in 2003. In this book he not only describes how to become wealthy, but shares how he built a publishing business with spiritual principles, and put an infrastructure in place that made it difficult for his employees to want to leave as they felt so well cared for.
This included generous pension plans and profit share bonuses as well as an environment where everyone could be creative and contribute to the company growth
If you don't wish to deal with people trading the stock markets is another area where you can operate set and forget strategies for passive income, although you can work it manually too if you prefer.
Investor
You can also invest in a company's growth and get paid dividends over time as it profits. If you choose this path, do learn how investments work, otherwise all you will be doing is speculating and hoping for the best, without proper strategy.
I was quite frugal in my upbringing and my mum taught me about the importance of saving money. I knew nothing about investments though. Let me ask you something. If you took $10 per month and put it into a 'vehicle' that returned 8% per month, with compound interest how long would it take to become a millionaire?
I thought it would be over 30 years and when I worked out the answer manually, then in a spreadsheet, I was shocked, and then I cried, because even I could have invested $10 per month as a nurse.
I have since corrected that and planted investment seeds. This is a longer term strategy but an example of how you can work the left and right hand side of the quadrant above
Markethive is an example of an opportunity to invest in the growth of the company. Currently you can buy something called an ILP or an initial loan procurement and get paid as the company makes profits.
Robert Kiyosaki is famous for his book Rich Dad Poor Dad, and teaches financial literacy and wealth so you can thrive rather than just survive. You can read more about the above model in his book Cashflow Quadrant available on Amazon.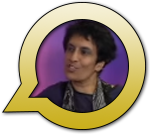 About:
Anita Narayan
. (United Kingdom) My life's work is about helping individuals to greater freedom through joy and purpose without self-sabotage, so that inspirational legacy can serve generations to come. Find me at my
Markethive Profile Page
| My
Twitter Account
| and my
LinkedIn Profile.
Bruce Jacobs
Visits: 1905 Visits: 1