How To Cope With Anxiety
Over the last two years or more, most of us have been living under tremendous psychological pressure. First of all, the threat of the covid epidemic, which was joined this year by the conflict in Ukraine, the threat of food and energy shortages, and high inflation.
It is not surprising that few people remain calm in this situation, although our psychological disposition to lose balance varies.
However, the principles of how to maintain psychological balance remain the same even in this extremely difficult time as in times of relative calm and peace. A generalized expectation of danger occurs during the stressful condition known as anxiety. The anxious person experiences a state of heightened tension.
Many of us ask the following questions: Will inflation break my budget?
Consumer prices rose higher globally in 2021 than at any time since 1982. For those who have fixed incomes or those who are retired, it can mean hard choices like delaying medical care or eating unhealthily.
The global pandemic caused massive disruption in the workplace and across most industries, so it's not surprising to find that for many people, it is contributing to financial anxiety.
Experts agree that we do have some power to control the things that are making us anxious when it comes to our money, and that usually means finding a way to earn more of it or spend less.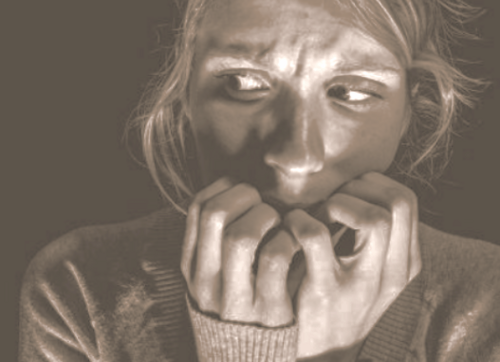 When a person evaluates the situation as hopeless, he gives up the activity. This is what manipulators use.
Right now, we live in uncertain times. We don't know what tomorrow shall bring. The experience Covid-19 has brought made our daily routines completely different from what they are usually supposed to be. Many people began to suffer from death anxiety, and now comes to it the anxiety of lack of money because of the energy crisis.
Financial experts say the most important thing is to understand where your money is going. That means making a budget so you can look more carefully at where you could cut back. If your financial anxiety is rising, then getting control over some costs can be a significant factor in paring it back.
Will I be able to cover my medical expenses?
Especially in the US, as they age, most Americans worry about covering medical expenses. The survey found they're the number two factor for financial anxiety for Americans 55 and over. COVID-19 also made many people pause decisions about moving into assisted living centers and retirement communities.
Unlike Australia, the U.S. does not have universal healthcare. Private health insurance costs hundreds of dollars a month, and medical debt is one of the leading causes of bankruptcy in the U.S.
Though the situation with health insurance is different in other parts of the world, the financial problems are generally similar everywhere.
Maintain your mental balance
For many people, life involves an element of anxiety. This is perfectly normal, and in some cases, it is also helpful. When we worry over the current circumstances in our life, things such as finances, work, and family, the worry can lead to well-thought-out decisions and carefully made plans.
When worry becomes overwhelming for our psyche and emotions, it can quickly become debilitating and negative. If you have been experiencing worry in an uncontrollable and excessive way for an extended period of time, there is a good chance that the worry has transformed into anxiety.
Here are some methods which you can use to avoid the anxious mind setting:
#1. Write About It
You can use this method to ease the stress of negative thoughts and feelings when you have something on your mind but aren't sure how to let it go. It can help to write about the situation or event causing the anxiety to help you process your thoughts and feelings so that you can work through them. From a scientific perspective, writing activates the right side of your brain, which is the side that processes emotions, letting you understand the situation from a new perspective.
#2. Concentrate on Your Breathing
The task is to slow down your heart rate, which is often the physical accompaniment to anxiety. To start out, try breathing in for four beats and out for four beats. Five minutes of this should even out your breathing and calm the heart.
#3. Question Your Thoughts
You can easily forget or simply not notice when your thinking has become negative. By watching and questioning your thoughts, you have a chance to reverse a negative train of thought. It is not always easy; some things just seem fundamentally negative.
#4. Exercise
Physical activity works as both a long and short-term solution to anxiety. Bringing your body's activities in line with the activity of your mind will help you balance. From there, you can begin calming your body and mind together and enjoy the endorphin rush that exercise brings.
#5. Aromatherapy
Certain aromas have calming and soothing properties, which create a sense of tranquility when they are in the air. There are many new humidifiers and scented candles available to help you set a relaxing and soothing mood within your house, office, or wherever you are staying. Lavender, Chamomile, and Sandalwood are just a few good options.
More possibilities to fight anxiety
We are living through a historically stressful time, with chronic stress from unrelenting issues. Nowadays, it is still more important to focus on taking care of yourself first by eating a balanced diet, spending time outdoors, and talking with others with similar concerns.
There are more methods that are more time demanding – such as meditation which takes time to master, but it can be a helpful tool for managing anxiety.
Root chakra healing – Let go of fear
Other relaxation – Let go of fear techniques may be activities such as yoga or tai chi which are also helpful for promoting relaxation and helping reduce anxiety and stress.
Great and uncomplicated help represent some herbs. Here are a few main ones you can use to maintain your mental health.
Indian ginseng induces calm and harmony
Ashwagandha (withania somnifera) is an evergreen shrub that grows in India, the Middle East, and parts of Africa. It has a long history of use in traditional medicine.
Ashwagandha, or Indian ginseng, is one of the most popular Ayurvedic herbs. It is used to treat bronchitis and asthma, while it also works reliably for rheumatism, psoriasis, or insomnia. This miracle drug also has sedative properties, so it calms the mind and helps the body to better adapt to stress.
Dandelion
A drink prepared from dandelion (taraxacum) has a positive effect on mental mood and induces a good mood. At the same time, it normalizes the blood pressure level and detoxifies the organism.
A drink prepared from dandelion has a positive effect on mental mood and induces a good mood. At the same time, it normalizes the blood pressure level and detoxifies the organism.
Passionflower
Passionflower (passiflora) as a safe bet (an evergreen climbing plant of warm regions, which bears distinctive flowers with parts that supposedly resemble instruments of the Crucifixion)
A climbing plant from the passion family is an indispensable helper for all forms of mental exhaustion. Experts are so enthusiastic about its capabilities that they even compare it to pharmaceutical anti-anxiety drugs in terms of effectiveness. However, unlike them, this treasure does not have any unwanted side effects or the risk of addiction, which is why they recommend it so warmly.
Be mindful of your media consumption
You may want to avoid or decrease the amount of time you spend on news and social media, particularly before bed, and refine your information sources to outlets that offer straightforward facts.
No matter how relentlessly bleak the headlines may become, the ability to recognize what we can change and what we have to adapt to can help to limit our stress response.

Czech psychiatrist Karel Nešpor – Fight against anxiety with a laugh
In this short video above, a famous Czech doctor shows how to combat unpleasant anxious feelings by inducing laughter. It may seem crazy to you, but check him out. He looks like a little Buddha.
"Courage is resistance to fear, mastery of fear, not absence of fear."
– Mark Twain.
Sources: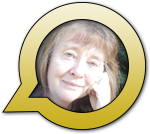 About:
Markéta Hálová
. (
Czech Republic
) A crypto enthusiast, keen online marketer and passion for photography. I love interacting with the community of Entrepreneurs at Markethive. I believe in free speech, liberty, sovereignty for all. Find me at my
Markethive Profile Page
| My
Twitter Account
| and my
LinkedIn Profile.
Bruce Jacobs
Visits: 12858 Visits: 10