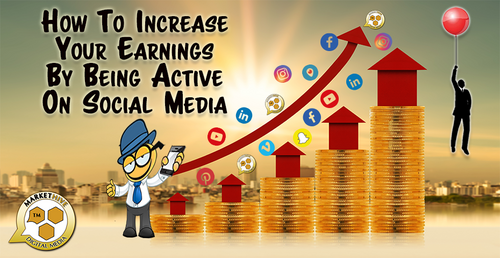 Increase Earnings Being Active on Social Media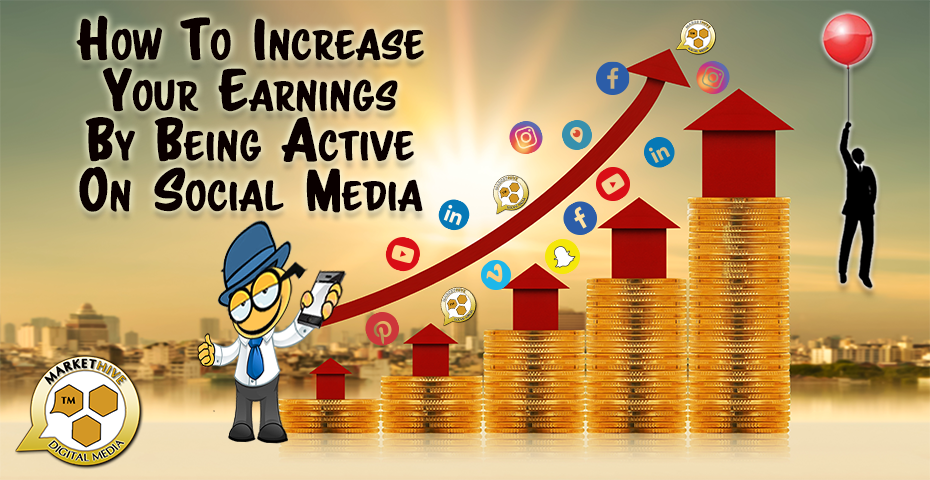 Today, Social networks are incredibly popular. From Twitter to TikTok, about 3.8 billion people are using them in all their many forms. On average, internet users are spending 2 hours, 24 minutes every day on social media.
Because of their popularity, social networks are an excellent place for finding new connections or sharing pictures from recent activities, and finding new customers for a business. One of the great things is that you don't even need to run a business yourself — you can profit from promoting someone else's products or services via affiliate marketing.
Affiliate Marketing in a Nutshell
Affiliate marketing online is digital marketing, whereby you generate earnings from promoting companies' products and services. You receive a commission for purchases by new customers you have introduced to a company. The more new customers you refer to purchase a product, the greater your earnings will be. As mentioned above, social media can be a tremendous source of referrals for you.
Which Social Network Should You Use?
Almost all of the more popular social networks provide the necessary infrastructure for doing affiliate marketing activity. Even on Instagram, where link usage is limited, you can still refer your target audience to an affiliate link in your bio.
The question becomes which social media channel will work best for you. If your preference is to transmit your message with text, Facebook and Twitter are most likely be the preferred choices.
If you would instead communicate to your audience with pictures and short videos, then Instagram should be your critical social media channel. Marketers who enjoy making how-to and product review videos have Youtube available to host them — remember to put your affiliate link in the description.
While it's possible to use multiple social media platforms simultaneously, always keep in mind that quantity should never be pursued at the expense of quality.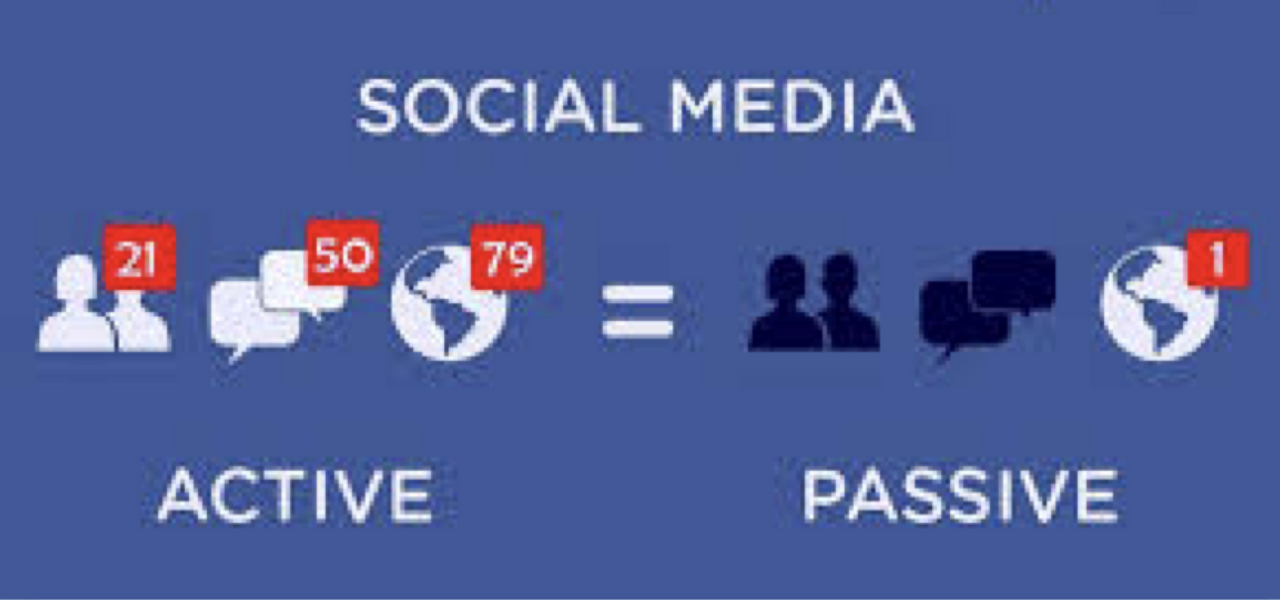 Rules to Follow:
It's no secret that most people hate advertising. So when promoting items in your posts on social media, it's essential to follow specific rules:
1. Always provide value.
Short posts that say things like, "Use Go Daddy for domain registration" or "Get 20% discount at Go Daddy" with an affiliate link to the website. This doesn't allow any engagement and will result in disappointment from your audience. The critical rule of Twitter, as an example, is to develop a relationship with your community, so don't just focus on sales.
Giving advice that provides solutions on forums like Quora or Reddit is a great way to brand yourself while giving value. The answers and recommendations you give should be valuable content that pertains to the enquirer. It's advantageous to describe a personal experience, a problem that you solved, the research you conducted (e.g., about specific or new Top Level Domains (TLDs), hosting uptime, etc.).
2. Link to articles on your website.
Provide additional details, context, and engagement by linking to a post on your website, which in turn connects to affiliate products. Tell a compelling story and build stronger relationships by presenting opinions, information, and content of an influential nature.
3. Balance out different types of content.
It might seem that users are always happy to get news about a promo or a deal, but everything of one type becomes annoying fast. The answer is to provide a balance between educational or entertainment content and promo content.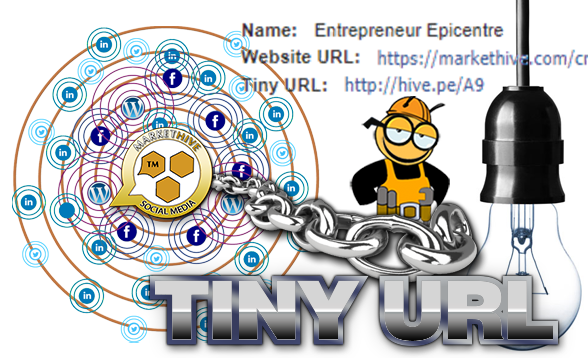 4. Use shortened URLs
Long URLs will make your post cumbersome and unappealing. It's good to know there are many link shortener services out there. On Twitter, the links are shortened by their service — t.co. Or you can use a third-party link shortener, such as Bitly or TinyURL.
Additionally, a lot of affiliate networks have affiliate link shorteners right within their platform. The top link shortener I've seen is Markethive's Tiny URL.
The Tiny URL tool lets you convert lengthy URLs in to short URLs, use in social posts, email, and take up fewer characters in Twitter tweets. It's the perfect way to handle long affiliate URLs as well.
In addition to creating a more friendly URL, the platform will track visitor stats for you. It's the perfect tool to analyze your promotional results, better understand your target audience's interests, and optimize your social, email, and other marketing campaigns.
You can even use the Tiny URL tool together with the Website Rotator tool that automatically rotates to the websites you choose. Very powerful for teams working together to promote a single URL.
5. Refer to the most relevant page.
For example, if you're describing a special promo — refer directly to the promo's landing page, which will increase your conversion rate.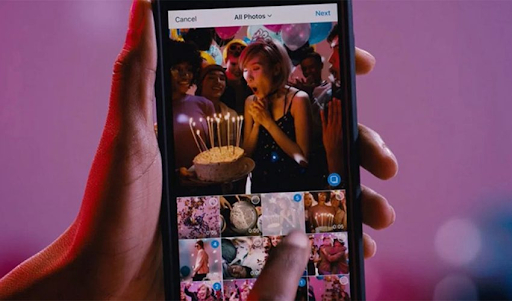 6. Include pictures and videos in your posts.
Including pictures and videos is one of the top ways to draw attention to your post. If you do affiliate marketing on Instagram, it's better to use your compelling pictures or videos rather than ready-to-use pictures or affiliate banners as they will appear more natural in your audience's feed.
7. Make posts regularly.
Trying not to appear pushy doesn't mean you should disappear. Setting up a schedule for your social media activities will ensure you don't run out of ideas and content. You can plan the testing of different approaches and strategies.
Markethive's Blogging Platform includes dynamic benefits. Just publishing on the platform provides traffic. Your blog platform gives you a visitor display at a glance. Also, in development, you will have a separate, dedicated tracking feature showing statistics for deep traffic analytical detail on visitors. The data includes country origin, time on site, bounce rate, referrers, keywords, social sites, and a data-driven matrix.
8. Leave a disclaimer.
Build transparency and increase trust by being open with your audience and adding disclaimers to your posts. This way, your audience has all the facts — and keep in mind that faith means loyalty, which means more business.
It's Time To Act
If used properly, social media can be a powerful tool for your affiliate marketing success and increase your earnings. Follow the basic rules and tips listed above, and even social media newbies can quickly achieve great results.



Written by Gene Aasen
Entrepreneur 1 and Writer for Markethive.com, the social, market, broadcasting network. I'm a strong advocate of the Markethive mission for technology, world progress, and freedom of speech. I support change and endeavor to help others understand, grow, and move forward with enthusiasm to achieve their goals.
Bruce Jacobs
Visits: 30030 Visits: 33