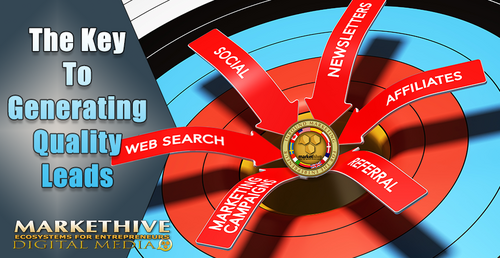 The Key To Generating Quality Leads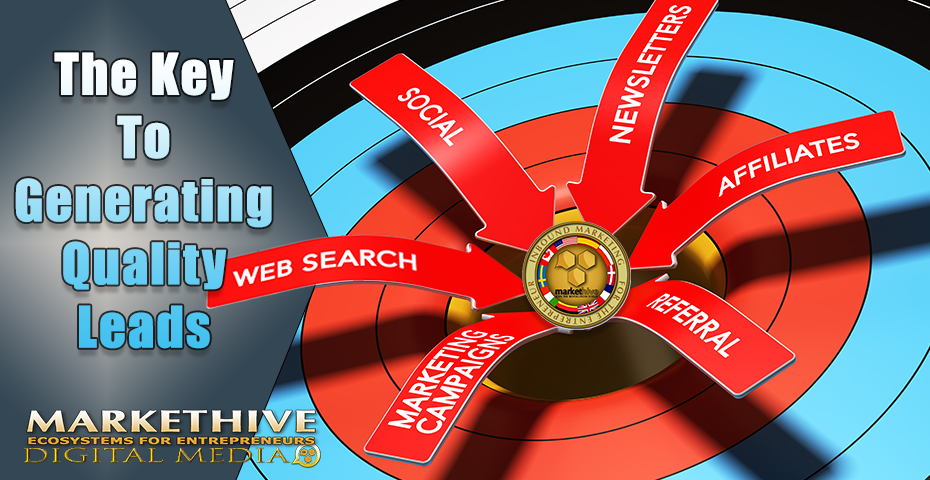 Generating high-quality leads is critical for a successful online business. It can separate you from your competition in a big way. To be sure you are getting the best leads possible, follow these easy procedures.
Step One
Make sure that you are targeting your advertising so that it's reaching your 'Target Market.' For example, if you're selling fishing gear, your ads would most likely do well in publications, blogs, and groups targeting fishing enthusiasts, as opposed to spending your time and money advertising on a children's clothing site.
The ads you are running, and the links you share need to direct the prospects to a 'Capture Page' and not a 'Registration Page.' Often, Network marketers will make the mistake of advertising a page showing a compensation plan. Instead, they should make sure their ad links visitors to a page where they can capture their interest so they will fill out a form to get more information.
High-quality leads are people who clicked on your ad because they are interested in learning more. Then, they completed your capture form to request additional information.


Step Two
Begin developing a relationship with your leads. Show them that you know and understand their challenges and can provide a solution. When someone completes your form, that is no guarantee that they will buy from you. However, it is a guarantee that you now have an opportunity to build rapport and add value. The chances of this lead buying from you increase the more they feel they know, like, and trust you.
When one of your high quality leads contacts you with a question, make sure you respond timely. Many sales are made because someone followed up with the prospect. This is why it is said the fortune is in the follow-up!
When you have a blog or website, and regularly provide up-to-date focused information, you're taking significant steps to produce high-quality leads for your products and services. These leads you generate are MUCH better than any you could buy. Investing the time to build your list of high-quality leads will take your business to the next level.
The perfect complement to a Quality Lead Generation system is Markethive. Members have access to an all-inclusive system where they do not need to leave the platform for the extras that complement their marketing efforts and business facilitation. Markethive is a complete e-commerce system – The Social Market Network.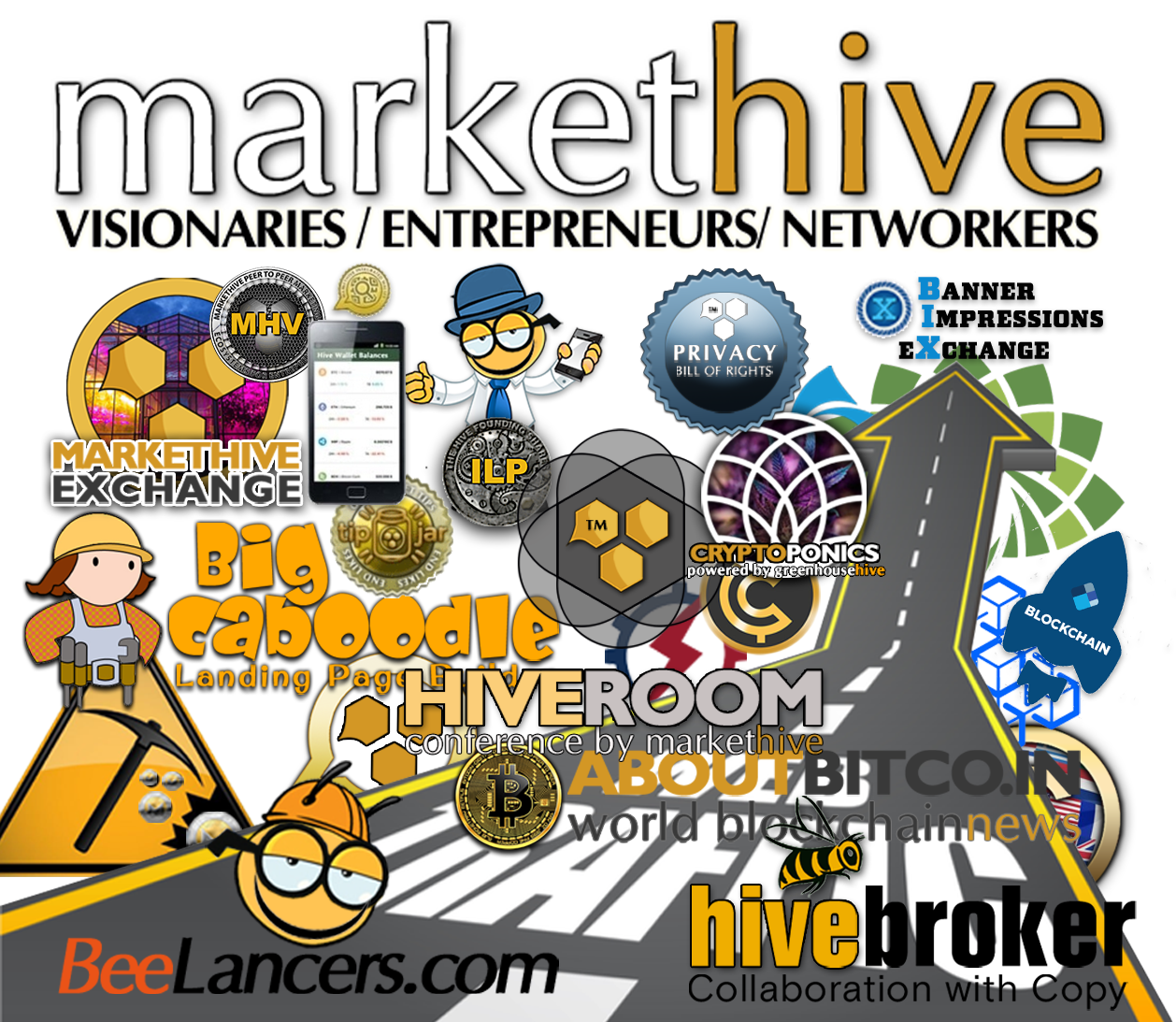 Markethive members will have available multiple traffic portals to enhance their efforts of building an online enterprise. Coming soon is the Markethive Coin Exchange. This traffic portal is a freelancing platform along with a video, voice, copywriting platform.
The Markethive Exchange will be integrated into the social network, to be used as an Inbound Marketing target. Markethive Entrepreneurs will be able to offer commission-free trades via promo codes. The promo codes will bind the customer to the designated Markethive Entrepreneur.
Another Markethive platform will sell services only (not goods), is designed to promote artists' copywriting, videography services, and voice-overs talent. Additionally, other commerce platform traffic portals will include a news service that sells article publishing and press release publishing that will also be displayed on the Markethive home page and Markethive.net.
Notably, because of the blockchain and coin exchange, transactions, and communications between buyer and seller will be left to the seller's discretion within the platforms. Transactions are not controlled by Markethive. These are peer to peer transactions and are kept private.
In summary;
Markethive is a dynamic integrated amalgamation of a social network like (Facebook, LinkedIn), Inbound Marketing platforms like (Hubspot and Marketo), commerce portals like (eBay and Amazon) and Digital Media Publisher like (Cointelegraph and Bitcoin.com). It's also an Advertising Agency with experts working together with their clients to collect data. This results in the development of whatever the client needs, including Press Releases, articles or blogs, banners, images, and research.
Markethive is a formidable secure blockchain platform that includes built-in incentives and games. The goal is to deliver a dynamic collection of cohesive business gateways to create revenue sources, a sphere of authority, quality backlinks, and a growing list of top tier leads.
For any additional information or to become a Free Member, Click on the Banner below:


Written by Gene Aasen
Entrepreneur 1 and Writer for Markethive.com, the social, market, broadcasting network. I'm a strong advocate of the Markethive mission for technology, world progress, and freedom of speech. I support change and endeavor to help others understand, grow, and move forward with enthusiasm to achieve their goals.
Bruce Jacobs
Visits: 2572 Visits: 6