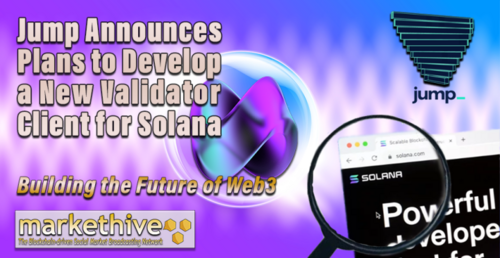 Jump Crypto Promulgate Plans to Develop a New Validator Client for Solana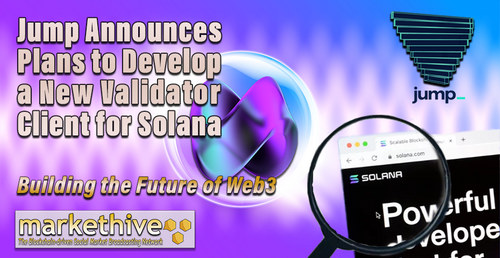 The Solana network has been haunted by outages and slowdowns this year, especially during periods of congestion due to high demand. Still, the Solana Foundation is now trying to revamp the network to make it more stable, with a new open-source validator client to be developed by Jump Crypto.
Creating a new validator client for Solana is long overdue, as the protocol is now out of favor with users due to the attacks and outages it has experienced recently. Jump Crypto's joint venture is being conducted in partnership with the Solana Foundation. Both entities are working to reposition Solana as one of the fastest and most resilient smart contract networks.
The new development is expected to improve the accuracy with which Solana receives blocks and makes the network more resistant to attacks. The new features are designed to provide greater security to Phantom Wallet. It gives users control over reporting spam, which helps block contract addresses and domains. Investors can likewise earn SOL tokens as "rent" by reporting spam NFTs. Given the high risks involved with cryptocurrencies, users should exercise caution when transacting with third-party websites.
The process of building the new validator client will be overseen by Jump Trading's Chief Scientific Officer, Kevin Bowers, who leads a proven team of scientists and engineers developing complex algorithms, software, and Trading systems in the hardware and network space.
The move is significant because Jump Crypto, the Chicago-based subsidiary of Jump Trading, is a major player in the cryptocurrency world with substantial investments across the industry, including some Solana-related projects. Validators play a vital role in proof-of-stake blockchains like Solana by confirming the legitimacy of transactions sent to the chain. Anyone can act as a validator, provided they hold the desired amount of Solana's native currency, SOL, and transact in a way that benefits the network.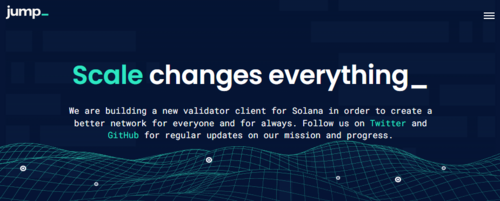 Image Source: Jump Crypto
Many Solana validators, including Coinbase Cloud and Jump Crypto itself, also offer "staking" services – allowing smaller users to add their own SOL to the validator pool and receive a portion of the rewards validators receive for providing their services. In response to questions about the relationship between new Validator clients and existing clients, a Solana spokesperson provided the following statement:
"In plain language, Solana Labs has an engineering team that is solely focused on building what has been the only software in the world that is capable of running the Solana network. Now there will be a second entire initiative that will be able to coexist and run the Solana network as well."
In announcing the new validator client, Jump Crypto said the project would help accelerate Solana adoption, drive further technical improvements, and increase its network's decentralization.
Jump Crypto's assertion that its new project will improve Solana's technical performance will likely prove true, given the company's profound reputation for innovation. His contribution is also likely to be welcomed as the network suffered a series of embarrassing crashes and outages earlier this year.
However, the company's claim that its Validator client will increase decentralization may be causing a stir in some circles. That's because Jump Crypto has invested heavily in Solana and has made several rescues; most notably, it spent $320 million to rescue Solana-related projects from catastrophic hacks. Meanwhile, Solana's founders and executives appear to be working closely at Jump Crypto and its parent company.
Solana's close ties to the Chicago-based trading giant could irritate critics who argue Solana lacks the decentralization of Bitcoin or its rival Ethereum.
"Through Jump's decades of work in solving some of the most complex networking challenges across traditional financial markets, we have seen firsthand the impact that improving a network's speed and efficiency can have on an entire financial system," said Jump Crypto executive and former UC Berkeley researcher Kevin Bowers, who leads the Validator project.
But for now, the infusion of technical know-how from Jump Crypto and the potential of the new validator client to bring more people into the network should prove to be an overall boon for Solana. This will outweigh the criticism of the project's governance structure.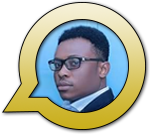 About:
Prince Chinwendu
. (
Nigeria
) Rapid and sustainable human growth is my passion, and getting a life-changing opportunity into the hands of people is my calling. Empowering entrepreneurs provides me with enormous gratification. Find me at my
Markethive Profile Page
| My
Twitter Account
| and my
LinkedIn Profile.
Bruce Jacobs
Visits: 931 Visits: 1