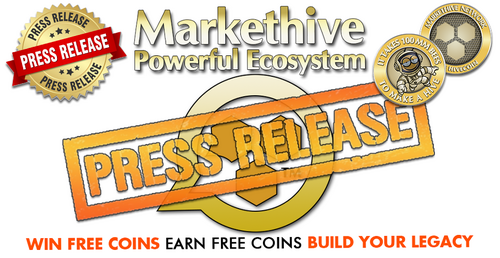 Markethive Press Releases: Standing Tall In The New Ocean Of Crypto Currencies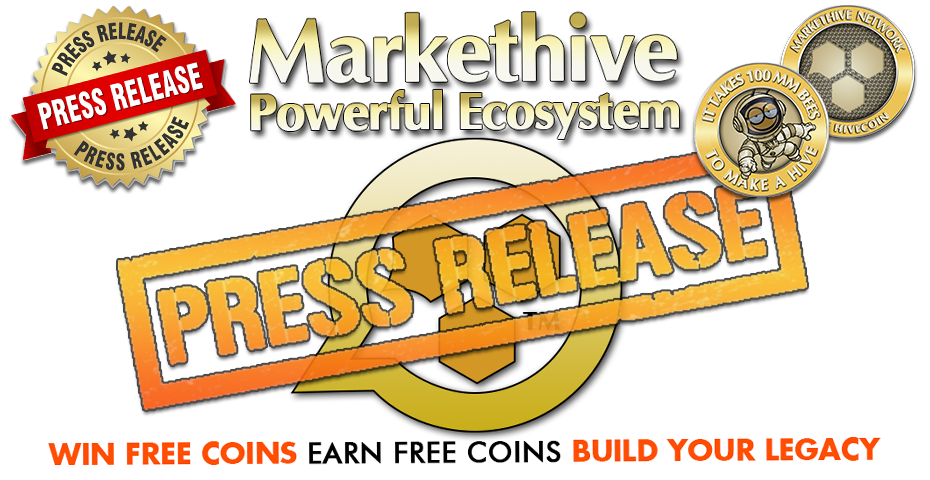 Markethive Introduces The Wheel Of Fortune For Its Growing Ecosystem
Markethive, the next generation of a market network, Is proud to announce the launch of its first among many other initiatives to come, the Wheel of Fortune.
As per the announcement, the launch is the first step into ensuring Markethive becomes the most powerful marketing and Social Network platform in the market.
Thomas Prendergast, CEO of Markethive, explained:
"We have launched the Wheel of Fortune as we move Markethive into being the most powerful marketing platform, social network, and the most effective broadcasting platform in existence. This is just one of the many major integrations of services coming that will benefit entrepreneurs and marketers. We are building a powerful epic ecosystem never seen before."
One notable feature about Markethive is that every spin is a win. The Wheel of Fortune also offers different prizes, including Airdrops, Hivecoins, Newsfeed Boosts, Ad Impressions, ILPS, and Micropayment's boost.
The Markethive's Wheel of Fortune is a donation type of wheel that is created with five levels. The first-level players get 500 bee coins, 500 ad impressions, 100,000 bee coins, 1 Hivecoin, 100 ad impressions, and 10 Hivecoin. However, this increases as the level progresses so that the last level has 1000 Hivecoins, 20,000 ad impressions, one news feed boost, 50% airdrop bump for a year, entrepreneur one for life, and one full ILP.
In addition to the gamification aspect of the wheel, Markethive allows its users to accumulate and increase their crypto portfolios. The wheel also allows Players to become Markethive shareholders with the ILP program, providing them with an opportunity to earn revenue for the rest of their lives. For the launch, the platform is giving away ten spins for free that must be used within seven days.
Notably, Markethive is a hybrid platform that has infused inbound marketing into News Feeds while infusing social network power into their inbound marketing platform. Additionally, the platform was created for entrepreneurs, putting their needs first.
Markethive seeks to revolutionize online marketing, social networking, commerce portals, and media content provision across the globe to empower, entrust and validate the startups, entrepreneurs, and media marketers without financial challenges.
The Wheel of Fortune is another great addition to the Banner Impression Exchange that allows users to buy and sell Markethive's impressions. The Banner Impression Exchange is an open exchange in which the free market determines the price.
Join us as we move forward with the next-generation multi-dimensional media platform, and welcome to the Entrepreneur's ecosystem. We are built for Entrepreneurs by Entrepreneurs and are of Entrepreneurs of every caliber.
Click on this link to discover all the features and benefits of these enterprising initiatives provided by Markethive, the Broadcasting Social Market Network.
Links to published Press Releases are below:
Markethive Standing Tall In The New Ocean Of Crypto Currencies
Markethive Introduces The Wheel Of Fortune For Its Growing Ecosystem

Bruce Jacobs
Visits: 1070 Visits: 1