Plans to accept Finland and Sweden into NATO are a problem, Russian President Vladimir Putin said on Monday 16th May. According to him, Russia would have to react if the Alliance expanded its military infrastructure. Swedish Prime Minister Magdalena Andersson announced on Monday that her country had officially decided to apply for NATO membership. Finnish parliament members are now debating the same move.
Sweden has relied on neutrality for years, but has reconsidered its position over the course of this year's Russian invasion of Ukraine.The Swedish prime minister announces the decision after a three-hour debate. She thinks there is a large public support for this step. Sweden's planned entry into the Alliance, which with Finland should grow to 32 members, will redraw the geopolitical map of northern Europe, according to Reuters.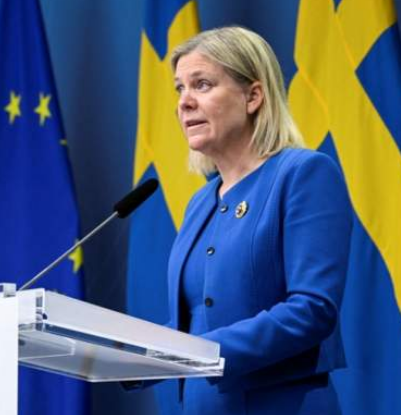 Swedish Prime Minister
Swedish PM Magdalena Andersson says Europe and Sweden "are living now in a new and dangerous reality". But she also said that Sweden does not want any nuclear weapons on its territory. A date for the formal application is still unclear because Sweden will send in its application together with Finland. Finnish President Sauli Niinistö and Prime Minister Sanna Marino have spoken out in recent days about joining NATO.
Putin did not specify what steps Moscow would take if NATO infrastructure was moved to Finland and Sweden. "We'll see what threats he creates for us," he said. "There is a problem here created for no reason. We will respond accordingly " he added.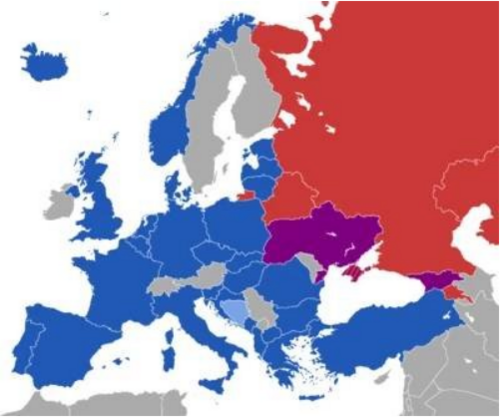 NATO members in blue, grey are neutral states
Kremlin spokesman Dmitry Peskov said on Monday that Moscow considered such a move worrying and would monitor the implications for its security. "We are convinced that the accession of Finland and Sweden to NATO will not strengthen or improve the security architecture of our continent," he said.
At the same time some of the biggest ever Nato military exercises in the Baltics are taking place in Estonia and Latvia.
Putin also said that Russia had no problems with Sweden or Finland and that the enlargement of the Alliance was in the interests of the United States. "The US-led military alliance is working to increase its global influence," he said.
Germany welcomes NATO's enlargement to include Finland and Sweden, said German Foreign Minister Baerbock.
It seems any calming down of the political situation is out of sight.
Thank you for reading
Margaret
Bruce Jacobs
Visits: 3972 Visits: 3