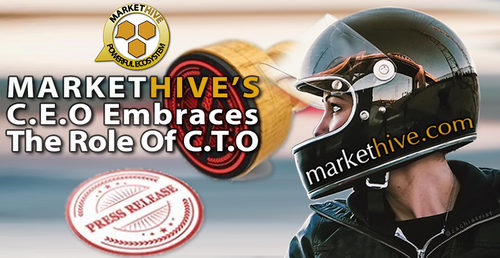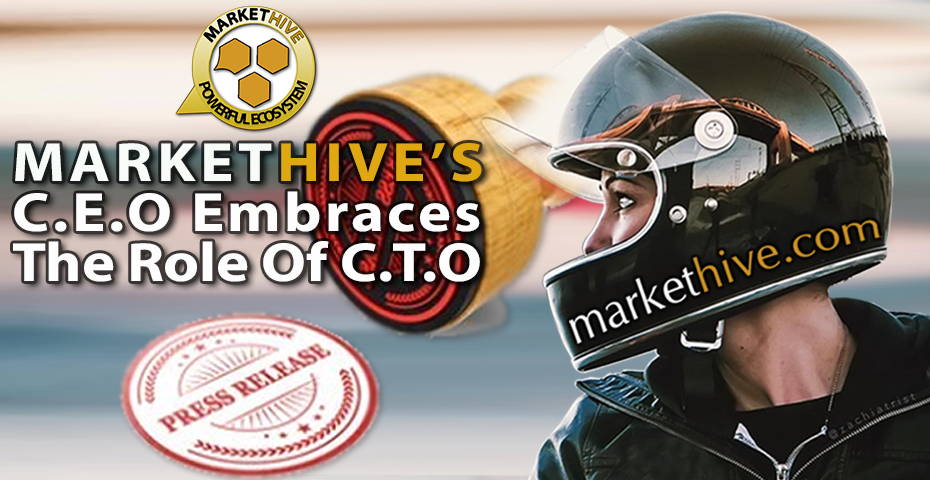 The Divine mission of Markethive, the blockchain-driven social market network, conceptualized by the architect and founder Thomas Prendergast forges ahead. In preparation for the coming wallet, the entire engineering department has been reorganized.

SHERIDAN, Wyo. – Sept. 10, 2021 – CEO and Founder of Markethive, Thomas Prendergast, announced today he has officially taken on the role of Chief Technology Officer.
Mr. Prendergast stated that "the decision for this direction was of significant importance to ensuring expediency and efficiency. Markethive's priority and focus are on streamlining its task force of prominent engineers to enable fluent and speedier communication, thereby increasing productivity".
Thomas Prendergast also said that he had "embraced the responsibilities of the CTO position in keeping with the Divine vision of Markethive. The action will expedite plans for the release of the wallet and exchange".
Annette Schwindt, Co-founder and System Analyst of Markethive, stated,
"Markethive has been in operation as a social media and inbound marketing platform since 2015. The company is a strong advocate for the self-sovereignty of its members. With the advent of blockchain, Markethive scaled up its operations to integrate distributed ledger technology and its native cryptocurrency in 2018. It has since relocated to sovereign servers, away from AWS and Cloudflare, creating an autonomous ecosystem for all entrepreneurs."
"Another political development has clearly put Markethive into prominence," Thomas Prendergast added." and that is it has become clear that the elite and the Biden administration particularly, have unveiled their attacks on the small business and entrepreneurs and the crypto industry. This attack is increasing in intensity and occurring globally. Markethive's part in this is to ensure our members the right to not only publish on our platform unfettered but to experience the massive ability for your posts to be broadcast across the entire planet".
Annette further exclaimed, "We have built Markethive for just a time like this!"
Thomas Prendergast CEO
https://markethive.com
Bruce Jacobs
Visits: 1811 Visits: 1