Significant Trends Impacting MLM With Markethive At The Helm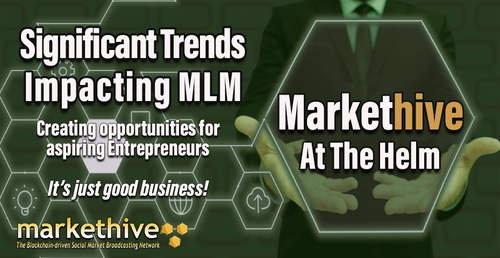 What are the most significant trends impacting multi-level marketing (MLM) businesses in 2022? The fast pace of change caused by shifting market demographics, rapidly evolving technology, and evolving consumer expectations are set to continue. In 2022, the direct selling industry will be affected by two significant trends: the booming gig economy and technology-driven shopping experiences requiring enhanced customer centricity from companies.
The Rise Of Entrepreneurship
The traditional definition of work is rapidly changing because of the global pandemic. In an overwhelming amount of cases, the necessity to find an alternate source of income or a job in a completely different niche has been critical. Moreover, people seek more flexible work situations to better balance work and life.
More people than ever are working from home and have started up their own businesses beyond their regular employment, intending to work for themselves ultimately. New research suggests that three out of every five American employees now say they will stop at nothing to become their own boss.
The survey also found that 60% of people have been inspired by their time in isolation to contemplate new career trajectories. Nearly half said that money was the number one resource they needed to pursue entrepreneurship. Besides the uptake of freelancers and independent contractors, many are turning to multi-level marketing or MLM.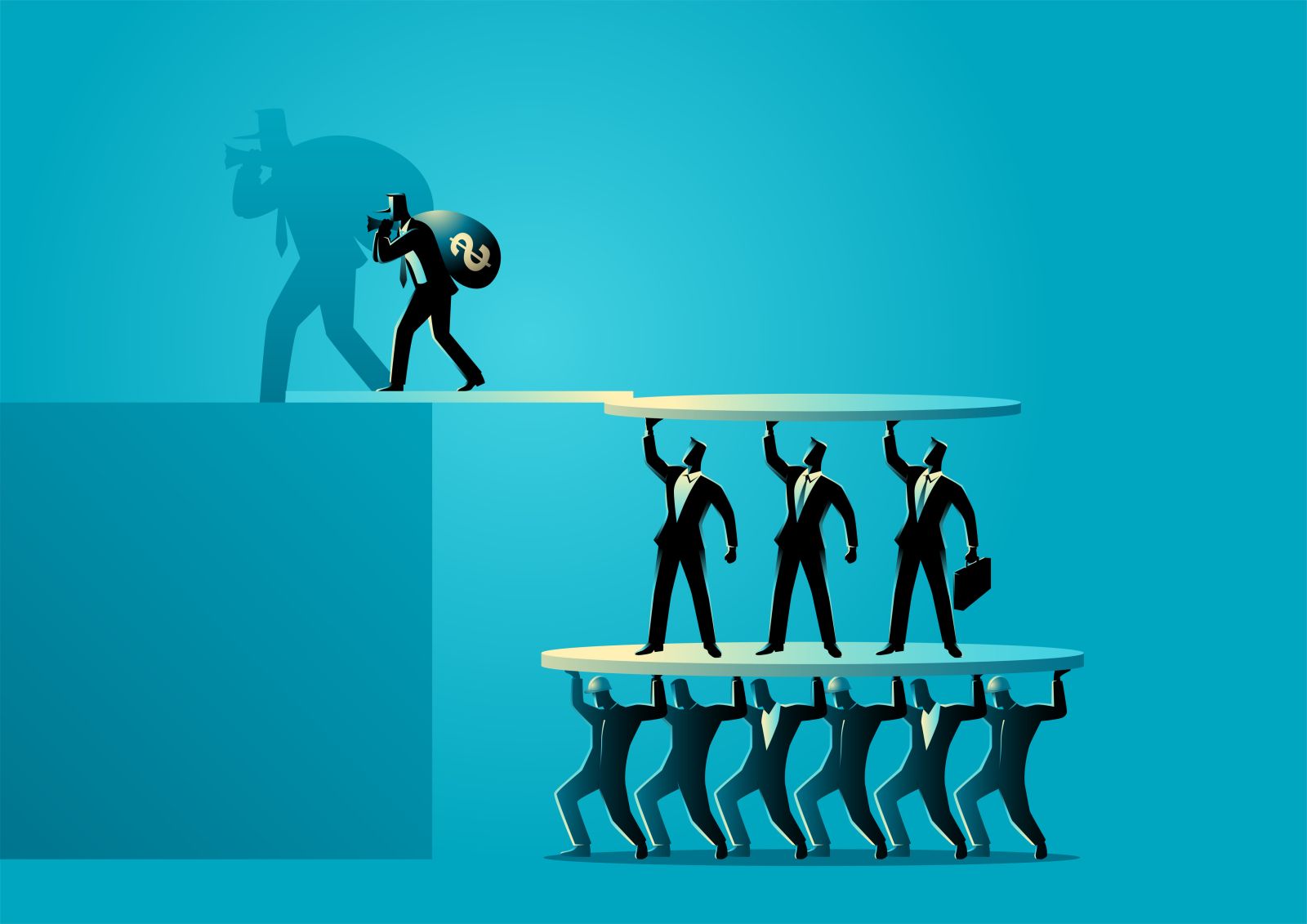 Antiquated MLM Model
MLM has received a negative reputation due to some companies' business models that focus on recruiting "downline" and getting new distributors to buy the product rather than on actual sales to consumers, which puts them in the pyramid scheme category. This model has a proven failure rate of 99% because it drives recruitment instead of product, making it unsustainable for the long term.
It's an antiquated model and flawed concept that has broken the MLM industry. I'm sure many of us have been roped into the hyped-up promises and dream lifestyles of the top distributors in a company, exploiting our hopes and dreams only to alienate our friends and family and quickly fail as a result. These types of MLM companies are not customer-centric, and where the number of distributors far outweighs the customer base.
MLM companies that are genuine have product offerings, MLM software, and eCommerce platforms in place. They provide people with a turnkey system and an affordable way to build and run their own businesses. They are responding by enhancing their customer centricity and providing field sales representatives with additional support and tools for customer acquisition, service, and retention.

Some Can – Most Can't
Some Independent Distributors are savvy enough to develop their business by acquiring clients directly from their network of acquaintances and family members. This type of networking comes easy to them and is a beneficial and rewarding approach for the distributor and customers. However, the majority of distributor businesses don't thrive when they promote directly to their friends and family members.
According to data, this method doesn't operate for most direct sellers. Over 70% of direct sellers don't make any money since they are not adept at generating, acquiring, and retaining enough customers to keep their business growing. It is especially true when the company fundamentally mandates the recruitment of distributors, selling the "hopes and dreams" concept or promoting inferior and ambiguous products.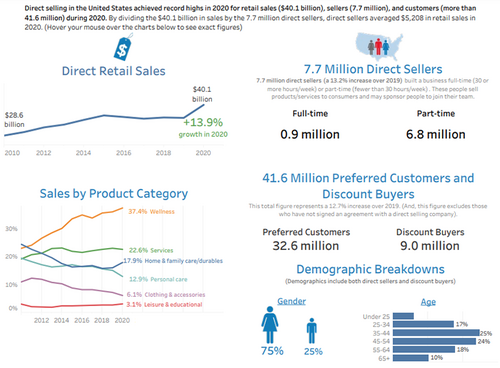 Image source: DSA
The Landscape Has Changed
Today, now two and half years after the onset of the pandemic, more people are taking an interest in deriving an income through direct sales companies. As of 2020, the Direct Selling Association reports a record-high 7.7 million independent representatives in the US who are building direct selling businesses on a full- or part-time basis.
With consumers now having unprecedented access to information via the internet and social media with a more comprehensive range of influences when exploring options and making buying decisions, companies need to be more customer-focused.
Customer centricity drives growth. High-quality, competitively priced products with a streamlined eCommerce experience will undoubtedly attract more customers and enhance loyalty and retention. For any business to be successful and flourish, it has to have an endless supply of customers.
A Solution To The Direct Selling Problem
An innovative company that has been operating for over 12 years reached unicorn status in the direct sales sector, is debt free and thrives on its customer-centricity with tens of thousands of loyal customers as well as dedicated independent distributors worldwide. They have recognized the plight of most that try and fail in the MLM industry and have provided a solution.
The concept was inspired by the likes of Airbnb and Uber and is known as the on-demand or Gig economy, providing independent contractors the ability to scale their businesses more simply and feasibly. Both companies have created an avant-garde marketing system that has disrupted their respective industries. This model has enabled millions of new business owners and provided them with customers on demand.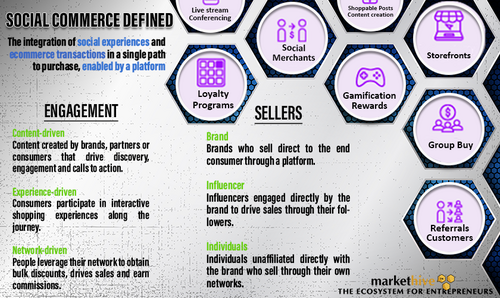 Perfect Timing For Markethive To Set The Stage
As a social network, inbound marketing, and broadcasting system, Markethive sets the stage for the revolutionary wave of social commerce now coming into its own. The pandemic prompted increased users' engagement and comfort levels with social media. More than 300 million new social media users came online between 2019 and 2020, with 44%+ of the global population using social media. For many, social platforms are the entry point for everything they do online – news, entertainment, communication, and now commerce comes into the mix.
The power of social commerce is poised to take over the world and is projected to grow three times faster than traditional eCommerce. By 2025, the global social commerce industry's value is expected to reach $1.2 trillion. The revolutionary concept will create opportunities for everyone to participate in the worldwide economy as entrepreneurs – creators, influencers, buyers, and sellers, resulting in a power shift from eCommerce behemoths to a people-powered ecosystem of social commerce. Credible direct sales companies have embraced this concept of seamless selling through social media platforms, influencing users to become customers rather than enroll as distributors.
Markethive – The Platform Driving Sustainable Business Growth
Markethive is "a buzz" right now, collaborating with the only direct sales company globally that has solved the problem for the many aspiring entrepreneurs that want to start a business. It is essentially a co-op marketing system that allows you to buy customers and is a new business model of Customer Acquisition. The innovative and disruptive marketing machine has been in development for the last two years and provides customers on demand.
In other words, you just buy customers. These are consumers that already use the products, so every time they purchase them, you receive a commissional value for as long as they continue to order the products. It creates an unfair advantage and solves the age-old problem of the 99% of would-be independent distributors wanting to get into the business side of direct selling but are unsuccessful.
Furthermore, customers, by definition, don't want to be involved in the MLM business model; they just want to use the products and do so for various reasons. Providing a company has a superior and consumable product, it stands to reason it would have an ample supply of loyal customers.

How Is Co-op Customer Acquisition Possible?
So, how is the company able to provide this marketing arm? Instead of relying on its independent distributors, the company has outsourced its marketing strategy to a professional digital marketing firm using all social media methods, including Google ads, Facebook ads, Youtube, Influencers, podcasts, etc. This strategy significantly extends its customer base beyond its direct contacts and communities.
As a result, the influx of genuine customers is offered to the independent agents that have opted into the co-op customer acquisition program, thereby creating the opportunity for those who have difficulty recruiting the old MLM way. This breakthrough means it's much easier for anyone wanting to start a business of their own and work from home because everyone can purchase Customers!
The individuals that buy customers via the co-op marketing partnership with the company essentially build a team of agents, each creating their own business. This team effectively stays cohesive because if an agent opts out, the customer stays with the co-op. This allows for a more sustainable monthly income and a real residual income. It is a far more effective model than having to recruit more distributors that end up being their one and only customers.
The Bottom Line
The unfair advantage of the customer acquisition model is the key to success. It makes sense to spend advertising dollars on buying active customers instead of purchasing potential leads. It guarantees better results as you always have an endless supply of customers on demand.
The model also removes unfair disparity between skilled and unskilled representatives and between those with large and those with small contact lists. It levels the playing field as you're just buying customers in an entirely duplicatable model.
Markethive is proud to be the social and marketing medium to drive this Co-op Marketing Program. Actioned by Markethive Entrepreneurs in collaboration with the direct selling company, it's more cost-effective to share advertising costs to acquire new customers. Aptly named "The Uber of Direct Sales," the worries about finding new customers are over, giving you the ability to grow a thriving business each passing month continually.
We already have a dedicated team at Markethive piloting the project before the big reveal at the Phase One rollout unveiling later this month (October 2022). If you want to be part of the industry-disrupting project, please join us at the Markethive UBER of Direct Sales Group, where you can learn more and stay updated as we move forward.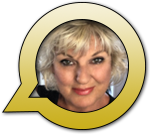 Editor and Chief Markethive:
Deb Williams
. (Australia) I thrive on progress and champion freedom of speech. I embrace "Change" with a passion, and my purpose in life is to enlighten people to accept and move forward with enthusiasm. Find me at my
Markethive Profile Page
| My
Twitter Account
| and my
LinkedIn Profile.
Bruce Jacobs
Visits: 2635 Visits: 4