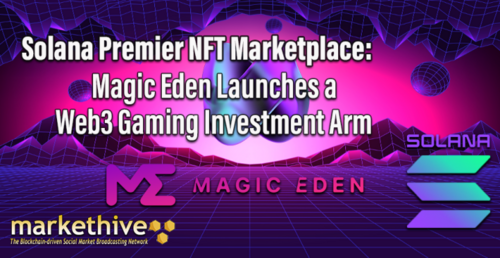 Solana Premier NFT Marketplace: Magic Eden Launches a Web3 Gaming Investment Arm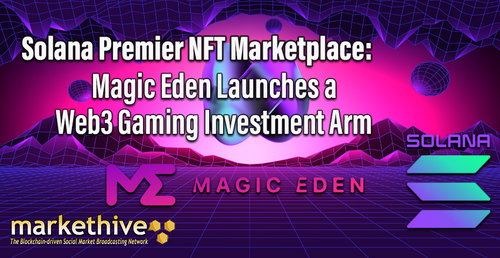 Magic Eden, the most significant non-fungible token (NFT) marketplace on the Solana Blockchain, has launched an investment arm to support the Web3 gaming industry. The new entity, Magic Ventures, will invest in Web3 game developers and infrastructure builders, Magic Eden said in announcing the news on Tuesday 12th July. The company believes that gaming has the potential to bring millions of users to the blockchain. Tony Zhao, a former key member of Tencent Games, has been appointed as the head of game investment.
Jack Lu, co-founder, and CEO of Magic Eden said in the statement:
"The gaming world is a massive market that has just started to venture into the world of Web 3. We intend to deepen our relationships with both gamers and game developers alike to champion the future of games on the blockchain."
The company said that the creation of Magic Ventures and the appointment of Tony Zhao as head of gaming investments would enable Magic Eden to invest in promising games and gaming infrastructure that will fuel the growth of Web 3 gaming.
Tony Zhao will also be joined by Yoonsup Choi, Harrison Chang, and Matt Biamonte. They all deeply understand Web 3 gaming from their respective professional gaming and esports backgrounds. Yoonsup Choi and Harrison Chang are former League of Legends and Fortnite players, while Biamonte both launched NFT projects individually.
"By hiring Tony, Harrison, Yoon, and Matt, we are building a solid foundation on which we can continue to work with exciting innovators in the Web 3 gaming ecosystem. Eden Games is a rapidly growing company in our company sector. We look forward to continuing its growth," added Jack Lu, commenting on the new addition to the Magic Ventures team.
Magic Ventures has already made some investments and is planning more, Zhao said, but would not disclose which projects or startups it has invested in. He added that there is no set number in terms of the total dollar amount invested in projects, and the typical investment size is "pretty small" given the strategic nature.
"We're not here to fund the entire development [of games]," he said. "Our value-add is not capital—it's all of these infrastructure solutions and an NFT experience that no one else in the market can provide."
Web3 and Game Innovator Joins Together
Along with the venture capital arm, Magic Eden's Eden Games division announced that it has entered into agreements with the makers of several Solana games, including Aurory, Mini Royale: Nations, and Genopets, to operate an in-game NFT marketplace. Once launched, players will be able to buy and sell NFTs in any game without having to travel to an external marketplace. It is designed to provide a seamless process for gamers, especially those unfamiliar with crypto wallets and self-custody assets. Zhao said that the infrastructure is available to developers, so they don't have to build integrations from scratch.
NFTs are blockchain tokens representing ownership of items such as art, collectibles, and interactive video game items. In games, NFTs can represent things like unique weapon designs, character avatars, and customizable virtual lots. As mentioned earlier, Magic Eden recently became a crypto unicorn with a valuation of over $1 billion. The company raised $130 million last month at a $1.6 billion valuation just nine months after the startup was founded.
The NFT marketplace plans to support more blockchain platforms beyond Solana in the future, although no specific chains have been announced.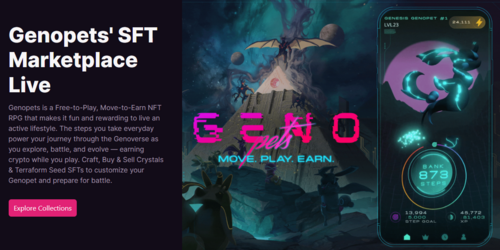 Image source: Magic Eden
Magic Eden Joins in NFT Pursuit
Magic Eden's growing focus on Web3 gaming puts it in direct competition with Fractal, Solana's gaming-centric NFT marketplace co-founded by Justin Kan and co-founder of video game streaming platform Twitch. Fractal only focuses on interactive game assets, while Magic Eden also supports avatars and other types of NFT assets.
Zhao said that both Magic Eden and Fractal are focused on growing the Web3 gaming space. However, he believes Magic Eden offers a broader suite of solutions to launch and support Solana-based games and says the results boost his confidence.
He said,
"We all want to expand the ecosystem. For game developers, we show them the data, right? It's up to them to decide who ends up choosing. The results tell developers that there are good reasons to work with us instead of Fractal."
Benefits of Launching NFT Marketplace on Solana
Solana is an open source decentralized blockchain that uses an innovative hybrid consensus model that enables swift transactions. Many digital content creators, investors, and entrepreneurs flock to Solana to create and showcase NFTs. The Solana blockchain enables a fully decentralized on-chain experience, while the Solana NFT standard and minting process provide creators with the highest level of customizability. Let's take a look at some of the business benefits of launching an NFT Marketplace on Solana.
Transactions per Second
The Solana blockchain is an ultra-fast blockchain that can process 710,000 transactions in 400 milliseconds and help transactions go through the market without delay. The average network latency for a bitcoin transaction today is between 12 to 15 seconds and takes about 10 minutes to verify on Ethereum.
Solana's block time is less than 1 second, which makes it one of the fastest decentralized networks available today! With the rapid increase in blockchain adoption and usage over the past few years, the need for faster and more efficient blockchain solutions is growing exponentially. It will continue to do so in the future as blockchain technology continues to mature and become increasingly mainstream.
Cost per Transaction
The Solana blockchain's high throughput and low transaction fees of $0.00025 make it the perfect solution for developing NFTs and NFT marketplaces of all shapes and sizes. The cost to create an item is also lower than other blockchains, making it a viable platform for developers needing quick and cheap development solutions while being able to scale easily with the platform's rising popularity.
No Memory Issues
Solana blockchain does not have mempool issues. The mempool is the waiting area for processed transactions waiting to be accepted. The result is an instant trade on the market. Solana does not have any of these problems that affect others who use Ethereum and are experiencing delays and high fees from the blockchains' inability to process the large volume of transactions in a short amount of time.
Expand the Ecosystem
The Solana ecosystem is expanding, which helps to handle large numbers of dapps and smart contracts and support more coins without network congestion. To do this, Solana added a second pool to handle all transactions, with an extra layer of security and redundancy for when the first pool goes down for maintenance or other reasons, which can happen very frequently during normal operation. This will also allow them to scale up further in the future as the community needs, without worrying about running out of capacity in the system as it grows each year exponentially!
Easy to Program
Solana blockchain is based on Rust software, which is easier to program and build different applications. This makes Solana a flexible platform for building NFT marketplaces, dapps, and more. Build your own preferred NFT marketplace on Solana and start earning with exemplary Solana NFT development services from the industry-leading Solana NFT marketplace development company.
Conclusion
The Solana NFT market is booming. The NFT marketplace and Solana blockchain impact today with their evolving advanced features and capabilities. From concept to design to delivery, Solana and the NFT market have seen significant growth in the market. The Solana network has been tested and debugged. It has grown from a prototype of an idea into a fully functional product used by hundreds of businesses worldwide today. Delivering on its promises of the best experience for all users across every device, platform, and browser, all in one place, and most importantly, on-chain! Solana will continue to focus on building the most extraordinary ecosystem on the planet as we look ahead to future releases.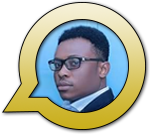 About:
Prince Chinwendu
. (
Nigeria
) Rapid and sustainable human growth is my passion, and getting a life-changing opportunity into the hands of people is my calling. Empowering entrepreneurs provides me with enormous gratification. Find me at my
Markethive Profile Page
| My
Twitter Account
| and my
LinkedIn Profile.
Bruce Jacobs
Visits: 874 Visits: 2