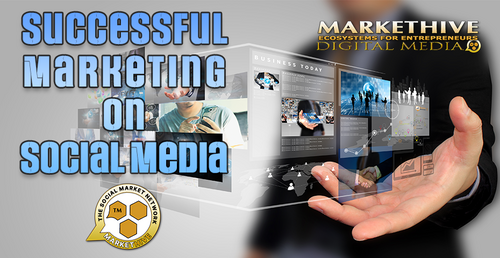 Successful Marketing on Social Media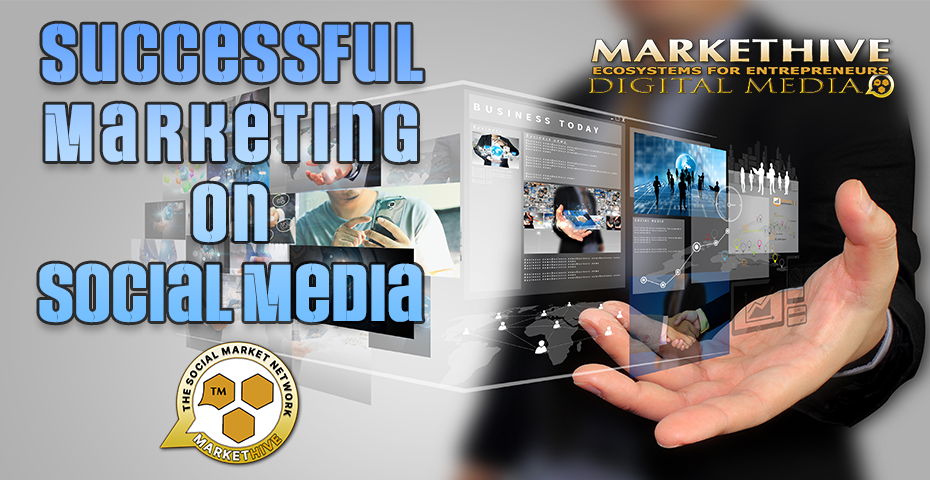 To have a competitive Online Business in today's world, Social Media Marketing needs to be part of your Marketing Strategy. Below are procedures to create an effective plan for growing your business and your bottom line.
Before we start, though, let's define just what is a Social Media Marketing strategy.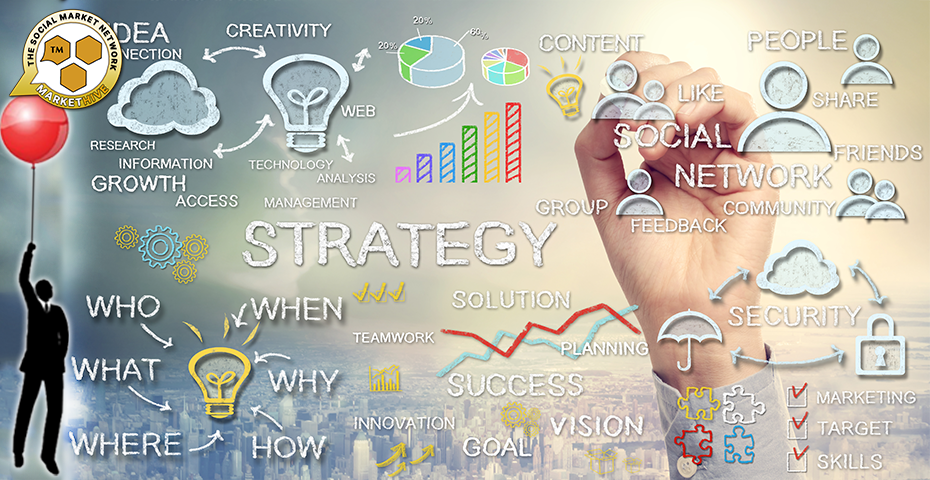 What is a social media marketing strategy?
Following are some questions that need to be addressed when creating a Social Media Strategy:
What are the Objectives: what are the results you're looking for, and how will they be measured?
What is the Target audience: outline the characteristics of your ideal customer.
What will be your Content Mix: put together a social media schedule based on your recurring presentation formats.
Which Channels you will select: what will be the best of the social networks available to use, and how will you use them.
What is your Process: outline the procedures and tools used to execute your strategy effectively.

Answering these questions will produce a framework for laying the foundation of your Social Media Strategy and better prepare you for knowing how to combine them and review your strategies progress over time.
Step 1. The Why
Identify your reason to begin marketing on social networks. Why provide business access to your social media and SME? If you only wish to place ads and sell by sending targeted messages, this strategy is not for you.
Social networks are conversations. Consumers want to converse, criticize, report, and advise the company or brand name of their experience or if they have a complaint about a product or service.
So be clear about your goals and objectives on social media. Do you want to retain and talk with existing customers, build your brand reputation, or find new customers and increase sales? Each of these objectives determines how your business behaves on social media and in which networks you should participate.
Important: List out the main reasons why you want to get started on social networks. Be specific about the results you are looking to achieve (clear objectives: quantity and goals).
Step 2. The Plan And Other Marketing Aspects
When you put together your online plan, think about how social networks will be integrated into the company's overall digital marketing plan. Will you be selling through social media? Would you be using Twitter, for example, to make offers? How will you determine the success of your efforts, both online and offline?
Important: If, for example, the customer service or sales team is affected by the new social marketing tools, be sure to take the time to bring them up to date. Make sure everyone has the same goal for both in-house and outside communication.
Step 3. Communicating: Defining Your Voice
How will your product be offered online, and who is in charge of communication? Will it be a company director, the owner, an employee, or perhaps an outside advisor? Frequently, companies manage a presence with several individuals who share duties. On social network platforms, you must express your brand value. No one will render your presence necessary, not having your own defined value.
Important: Based on your business's size, it requires investing insight, time, and capital to plan with your marketing partners how your organization is presented, how it communicates, and who manages it.
Step 4. Define Your Customer
Identify who makes up your target audience? Where are they located? What gender and age are they? In a physical store or business, you can connect with your customers. Online, however, you should investigate where they spend time. This includes both learning and listening online. One example, for local businesses, Facebook may provide more influence than LinkedIn.
Social media is worldwide. Are you conversing with everyone just concentrating on your local customer base? Invest your time outlining your contact strategy for your social media target audience.
Important: Who are they? Where are they? And any additional info regarding your target audience will assist you in creating a successful marketing strategy and better segment your customer base.
Step 5. Examine And Evaluate Everything
How will "influence" on social media be determined? Some methods are measured by sales. Others could be based on fulfilling customer requests, creating a brand, prompting questions, or building email lists.
Each of these measures is valid. Specify your goals before beginning, so you can plan out, evaluate, and determine if your endeavors are successful.
Important: Select some metrics and create a simple way to track and evaluate them, such as a spreadsheet that indicates the increase of fans weekly. Whether or not the investment for analysis and measurement is profitable will be shown in the medium term.
Hopefully, this guide will help beginners in social networking start more cleanly and in a planned way. It can help to ensure the success of your business in a reasonable time.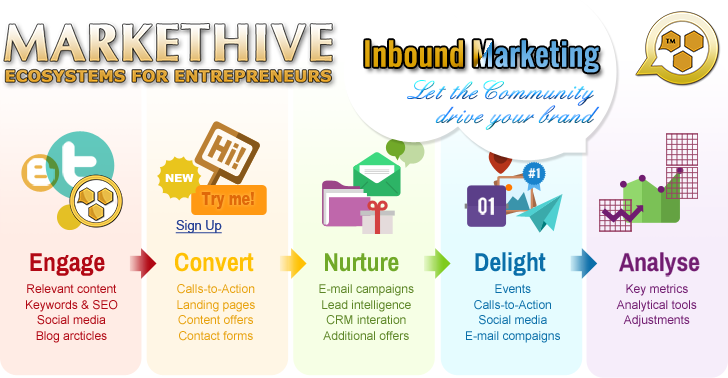 Markethive – The Perfect Complement
The perfect complement for your Social Media Marketing or any marketing you want to do is Markethive. They deliver an Inbound Marketing platform equal to or superior to Marketo and Hubspot.
Markethive's tools include email autoresponders, blogging platforms, landing pages, social media broadcasting, Tracking analytics, SEO, backlinking automation, messaging, and e-commerce.
The benefits of these systems are to "attract and engage," "convert and nurture," "close and delight," "analyze" and build a large, loyal, long-term customer base.
For any additional information or to become a Free Member, Click on the Banner below:



Written by Gene Aasen
Entrepreneur 1 and Writer for Markethive.com, the social, market, broadcasting network. I'm a strong advocate of the Markethive mission for technology, world progress, and freedom of speech. I support change and endeavor to help others understand, grow, and move forward with enthusiasm to achieve their goals.
Bruce Jacobs
Visits: 1617 Visits: 1