The Power of Patience: Long-Term Investing Strategies for a Shaky Economy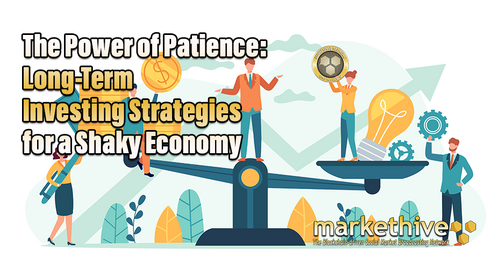 The current economic climate is characterized by instability, uncertainty, and volatility, making it challenging for investors to navigate the financial markets. The COVID-19 pandemic has profoundly impacted the global economy, leading to market disruptions, supply chain disruptions, and widespread business closures. In addition, political and economic tensions in many parts of the world have contributed to a volatile and uncertain financial environment.
As a result of these challenges, investors are understandably worried about their investments and financial stability. They are wondering how to protect their portfolios from the effects of a shaky economy and avoid the pitfalls of short-term thinking. In times like these, it's important to remember that long-term investing strategies are more powerful than ever before.
In this post, we will explore the benefits of long-term investing, its principles, and some challenges of investing in a shaky economy. We will also discuss different long-term investing strategies and how to balance long-term and short-term financial goals.
Key Principles of Long-Term Investing
Long-term investing is a strategy that involves holding investments for an extended period, typically over five or more years. However, simply holding investments for a long time is not enough to achieve long-term goals. Instead, investors must follow key principles to help them achieve their financial objectives.
One of the key principles of long-term investing is diversification. Diversification involves spreading investments across asset classes, industries, and geographies to reduce risk. By investing in a variety of assets, investors can avoid putting all their eggs in one basket and can help mitigate the impact of market volatility. For example, if an investor puts all their money into one stock, they risk losing all their money if that stock performs poorly. However, spreading their money across several stocks and other asset classes reduces their risk and potential losses.
Another important principle of long-term investing is asset allocation. Asset allocation involves determining the right mix of asset classes to achieve an investor's long-term goals. This involves considering the investor's risk tolerance, time horizon, and financial goals. For example, an investor with a long time horizon and high-risk tolerance may choose to allocate more of their portfolio to equities, while an investor with a shorter time horizon and lower risk tolerance may choose to allocate more of their portfolio to fixed-income investments.
Finally, risk management is another important principle of long-term investing. Risk management involves identifying potential risks and taking steps to mitigate those risks. This may involve diversifying investments, investing in lower-risk assets, and implementing strategies to protect against market downturns. By managing risk effectively, investors can reduce their exposure to potential losses and help achieve their long-term financial goals.
Benefits of Long-Term Investing
Long-term investing is a strategy that involves holding investments for an extended period, typically over five or more years. One of the key benefits of long-term investing is the power of compounding interest, which is the ability of an investment to generate earnings on its earnings over time. Compounding can be especially powerful over long periods, as small gains can grow into substantial wealth.
Another benefit of long-term investing is the "time in the market" approach. This approach involves buying and holding investments for the long term rather than trying to time the market by buying and selling based on short-term market fluctuations. This can help investors avoid making rash decisions based on emotions or market noise, leading to costly mistakes.
In addition to the power of compounding and the time in the market approach, there are several other benefits to long-term investments that are worth considering:
1. Reduced transaction costs: Long-term investing can help reduce the impact of transaction costs, such as brokerage fees and commissions. By holding investments for an extended period, investors can avoid the need to buy and sell frequently, which can lead to unnecessary costs.
2. Diversification: Long-term investing allows investors to build a diversified portfolio of assets across various asset classes, sectors, and geographies. A diversified portfolio can help reduce risk and volatility by spreading investments across different types of assets that are not highly correlated with each other.
3. Greater potential for higher returns: Long-term investments have historically produced higher returns than short-term investments. While there is always a level of risk involved in investing, the potential for higher returns over the long term can help offset that risk.
4. Peace of mind: Long-term investing can help investors avoid the stress and anxiety of predicting short-term market movements. By focusing on a long-term strategy and staying invested even during market downturns, investors can enjoy greater peace of mind knowing that they are investing long-term and not just trying to chase short-term gains.
Long-term investing has numerous benefits and can help investors weather the storm during a shaky economy. While short-term market fluctuations may be concerning, it's important to stay focused on the long term and remember that patience and discipline can ultimately pay off.
Weathering Market Volatility
Market volatility is one of the biggest challenges of investing in a shaky economy. Market volatility refers to the degree of variation of a stock's price or a market's value. When markets are volatile, prices can swing wildly, and investors can be tempted to make rash decisions.
However, it's important to remember that market volatility is normal in investing. In fact, volatility allows investors to earn higher returns over the long term. By maintaining a long-term perspective and resisting the temptation to make knee-jerk reactions to market fluctuations, investors can help avoid costly mistakes.
There are also several strategies that investors can use to minimize risk and manage emotions during times of market volatility. These include dollar-cost averaging and value investing.
Strategies for Long-Term Investing
Investors can use several different long-term investment strategies to achieve their goals. Some popular strategies include buy and hold, dollar-cost averaging, and value investing.
Buy and hold involves investing and holding investments for the long term, regardless of short-term market fluctuations. This strategy is based on the belief that over the long term, markets tend to rise and that by holding investments for a long time, investors can benefit from the power of compounding.
Dollar-cost averaging involves investing a fixed amount of money regularly, regardless of market conditions. This strategy can help investors avoid the temptation to time the market and help smooth out market volatility's impact.
Value investing involves seeking out undervalued investments and holding them long-term. This strategy is based on the belief that the market sometimes misprices investments and that investors can benefit from their eventual correction by identifying undervalued assets.
Balancing Short-Term and Long-Term Goals
While long-term investing is essential, balancing long-term and short-term financial goals is vital. Short-term goals can include saving for a down payment on a home, paying off debt, or funding a child's education. Long-term goals include retirement savings, investing in a business, or leaving a financial legacy for future generations.
Establishing an emergency fund is one way to balance short-term and long-term goals. An emergency fund is a reserve of cash or liquid assets that can be used to cover unexpected expenses, such as a job loss, medical bills, or a major home repair. By having an emergency fund, investors can avoid selling investments during market volatility or economic uncertainty.
Another way to balance short-term and long-term goals is to establish a savings plan. A savings plan can include the following:
Automatic contributions to an investment portfolio.

A regular contribution to a 401(k) or IRA.

A dedicated savings account for short-term goals.
By establishing a savings plan, investors can progress toward both short-term and long-term financial goals.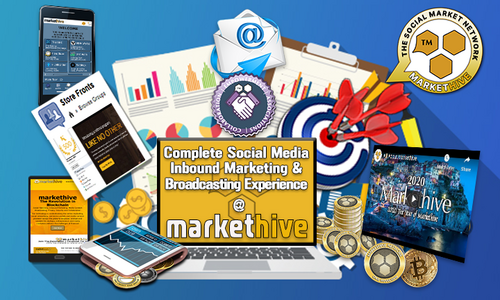 Why Markethive Remains Your Best Bet for Long-Term Investment
In today's economic climate, investing in the right opportunities is crucial to achieving long-term financial success. With the current economic uncertainties and market volatility, finding stable and profitable investment opportunities can be challenging. However, one opportunity that has been in development since 1996 is the Markethive project, now gaining attention among entrepreneurs as the best long-term investment in this shaky economy.
Markethive is a blockchain-powered social market network that combines social media, digital marketing tools, and cryptocurrency to create a unique platform for entrepreneurs and small businesses. The platform offers a range of features, including blogging, email marketing, and social media sharing, to help businesses increase their online visibility, reach new customers, and grow their bottom line.
One of the critical reasons why Markethive is the best long-term investment is that it is built on blockchain technology. Blockchain technology provides a secure decentralized network resistant to hacking, fraud, and manipulation. This means that the Markethive platform is protected against cyber-attacks and data breaches, which is a major concern for businesses in today's digital landscape.
Another reason Markethive is a great long-term investment is its use of cryptocurrency. The platform has its cryptocurrency, Hivecoin, to power transactions on the network. Hivecoin has started gaining a significant following among cryptocurrency enthusiasts, and its value is expected to increase after it has been listed on the exchanges and as the platform grows.
Moreover, Markethive has a clear and transparent roadmap for growth and development. The company has a dedicated team of developers, marketers, and entrepreneurs who are focused on expanding the platform's features and user base. The company has also established partnerships with leading companies in the blockchain and digital marketing industries, further boosting its credibility and potential for growth.
Furthermore, Markethive is designed to benefit its users and community, not just its investors. The platform is built on decentralized and community-driven technology principles, and it rewards its users for their contributions through a unique rewards program. This program enables users to earn Hivecoins for various activities on the platform, such as blogging, sharing content, and referring new users. This means that users can benefit from the success of the platform in the long term, not just its investors.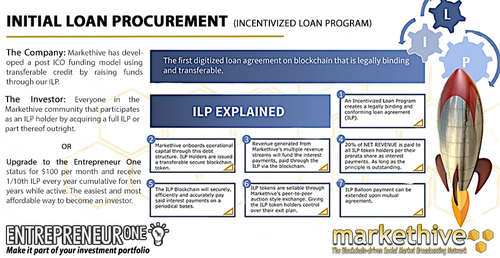 Markethive Entrepreneur One Program (E1)
The E1 program offers subscribers various benefits to help them achieve their business goals faster and more efficiently. From advanced marketing automation tools to blockchain-based security and privacy features, the E1 program has everything you need to take your online business to the next level.
The E1 program offers entrepreneurs and small business owners access to powerful marketing tools, training, and support, as well as the opportunity to participate in the Incentivized Loan Program. Becoming an E1 member will be an excellent long-term investment in your business and future.
Here are some of the benefits of the E1 program:
1. Advanced Marketing Automation Tools: Markethive's E1 program offers advanced marketing automation tools that can help you streamline your marketing efforts and save time, including email autoresponders, lead capture pages, and more.
2. Incentivized Loan Program (ILP): One of its key benefits is the Incentivized Loan Program (ILP), which allows members to earn equity in Markethive through their ongoing participation and contributions to the community. This provides a long-term incentive to stay engaged with the platform and build a successful business over time. It is achieved through the monthly $100 E1 subscription fees. All ILP holders will receive some percentage of the company's net revenue for 20 years with an option to roll it over or end it on the 20th year.
3. Advertising Impressions: Every month, E1 subscribers receive a certain number of advertising impressions that they can use to promote their business, products, or services on the Markethive platform. These impressions can be used to display banner ads, text ads, or sponsored content and can be targeted to specific audiences based on demographics, interests, and other criteria. The number of advertising impressions allocated to E1 subscribers varies. Because Markethive has a growing and active user base, these impressions can help drive significant traffic and exposure to your business.
4. Unlimited Advertising Co-op: The Markethive E1 program also offers access to an unlimited advertising co-op, which can help you get your business in front of more potential customers and drive more sales. The advertising co-op is a valuable feature of the Markethive E1 program that provides subscribers with an affordable and effective way to promote their businesses and products. E1 subscribers can access high-quality advertising that would otherwise be out of reach and build a community of entrepreneurs who can help each other achieve their goals.
Considering all of these benefits together, it's clear that the E1 program is an investment in your business that is well worth making. And, because Markethive is constantly evolving and improving, now is the perfect time to get on board and start taking advantage of all that the platform has to offer.
But that's not all. It's also worth noting that the E1 program is a long-term investment that can benefit you, your children, and future generations. By subscribing to the E1 program, you're laying the foundation for a successful online business that can provide you with passive income for years to come.
And for those with an E1 program subscription, it's worth considering getting more before the opportunity is gone forever. As the platform continues to grow and evolve, the value of the E1 program will only increase as the sales will close when the Wallet is released. Then you can only get it from the exchange from those willing and ready to sell. It makes sense to lock in your subscription now while you still can.
Conclusion
Long-term investing is a powerful strategy for building wealth, even in a shaky economy. By following fundamental principles of diversification, asset allocation, and risk management, investors can help protect their portfolios and achieve their long-term goals. By weathering market volatility, using different long-term investing strategies, and balancing short-term and long-term financial goals, investors can build a solid financial foundation for the future. With patience and discipline, anyone can become a successful long-term investor.
The Markethive project is the best long-term investment in this shaky economy. With its secure and decentralized blockchain technology, use of cryptocurrency, a clear roadmap for growth and development, and community-driven rewards program, Markethive offers a unique and profitable investment opportunity for subscribers and general users alike. By becoming an E1 Member, you can position yourself for long-term financial success while supporting a platform designed to help small businesses and entrepreneurs thrive in today's digital economy. So why wait? Subscribe today and start taking your online marketing efforts to the next level while building generational wealth!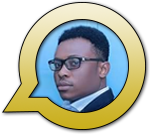 About:
Prince Chinwendu
. (
Nigeria
) Rapid and sustainable human growth is my passion, and getting a life-changing opportunity into the hands of people is my calling. Empowering entrepreneurs provides me with enormous gratification. Find me at my
Markethive Profile Page
| My
Twitter Account
| and my
LinkedIn Profile.
Bruce Jacobs
Visits: 1614 Visits: 5