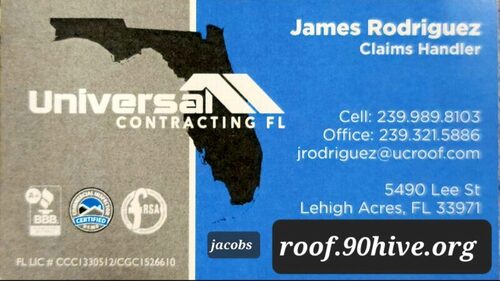 Need a Florida roofing company that had good results from this past hurricane Ian… Universal Contractors are here for you right now. Your house needs tarping now until your roofing materials are delivered or even if you just want an estimate, tap the photo below and fill out Mr. James Rodriguez personal contact form ASAP. Leave me a message here on this blog letting me know that you left him your info and I will follow up with him to make sure that he has your info.
This company replaced my roof on my house and another home on my street (about 8 months ago). One of my neighbors had their roof replaced about 2 months after ours and his roof definately needs attention (so he's not happy). Don't just settle for anyone! Contact Mr. James Rodriguez today and let's get your roof tarped and or attended to until your roffing job materials are delivered … or before your roof takes on anymore rain.
Mr. Rodriguez contact respones form is at https://hive.pe/2cB or visit the website on the card below
Be Ready ASAP.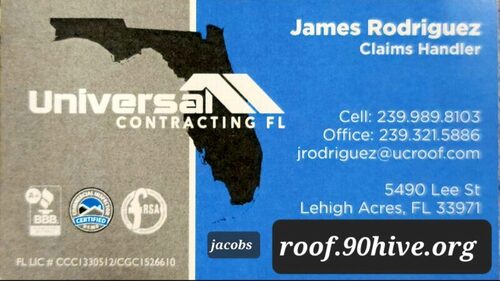 Bruce Jacobs
Visits: 2919 Visits: 3